CT to NC Day 8
North Beach, MD to Solomons, MD

We left Herrington Harbour Marina this morning at 0800. Forecast for the day South winds 5-10 knots with 1 to 2 seas.
Once out into Chesapeake Bay things were great... about 30 minutes into the day the wind picked up blowing over 20 knots from the SW... waves picked up quickly and soon we had a short 3 foot chop... makes for a very uncomfortable ride and we were getting spray from the waves on the pilot house windows.
A straight shot course was just not happening today... we turned to the SW directly into the waves and headed toward the shore to run as close as possible to shoreline in the lee of the land. Once we got a mile or so off the shoreline the waves had subsided to less than 1 foot... this was much more comfortable... we continued south along the shoreline until we reached Cove Point LNG Terminal restricted area and we had to move off the shoreline and round Cove Point and once again we had the SW winds directly on our bow... luckily we did not have far to go after this. Only a few miles to our destination Solomons, MD.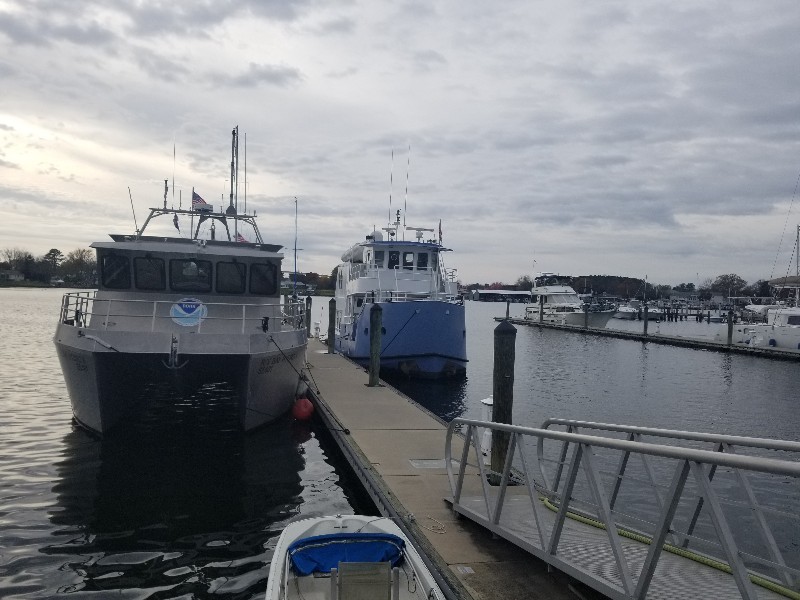 We had called and reserved a slip at Calvert's Marina... we arrived at approximately 1300 and were securely docked with power on at 1315. Our position tonight is
N38°19.929', W076°27.429'
. We traveled today for 5 hours and 15 minutes covering 33.3 nautical miles averaging 6.35 knots.
There were actually a couple of transient sailboats on the dock with us that are heading south... Other cruisers finally!


Posted at 7:30 PM


CT to NC Day 7
Chesapeake City, MD to North Beach, MD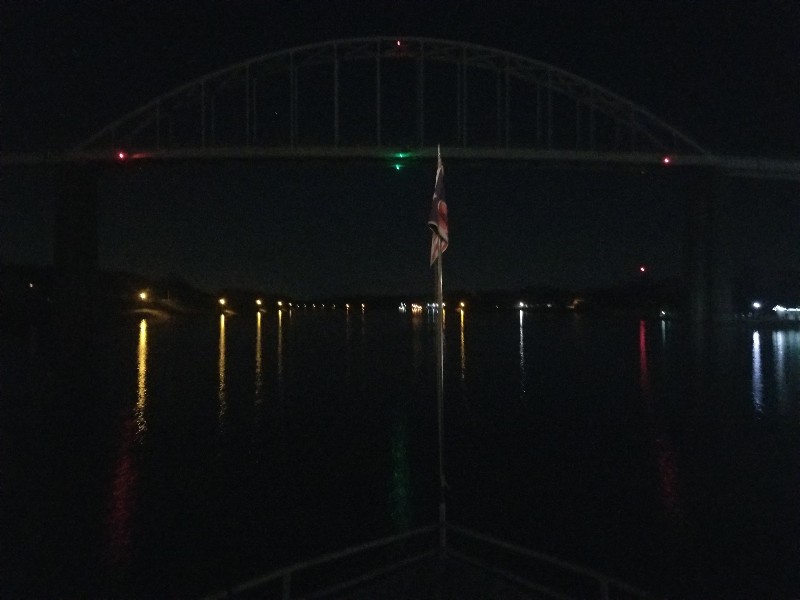 We departed from Chesapeake City today at 0545 at slack tide to enable us to carry as much of the ebb tide as possible out the C&D Canal and down the Chesapeake Bay. We carried a favorable current all the bay to the Chesapeake Bay Bridge where current switched around on us... slowing us a bit but nothing horrible.... still maintained 6.5 knots.
We saw quite a bit of commercial traffic today and a few recreational boaters but still no cruiser heading south... mostly tugs with barges and large ships.
Our destination today was Herrington Harbor South in North Beach, MD... good prices on fuel and just the right distance for the day... we arrived to the marina at approximately 1430 and went straight to the fuel dock and fed SAILS... she was hungry taking on almost 800 gallons of diesel.
We left the fuel dock at approximately 1600 and moved one dock north for our location for the night.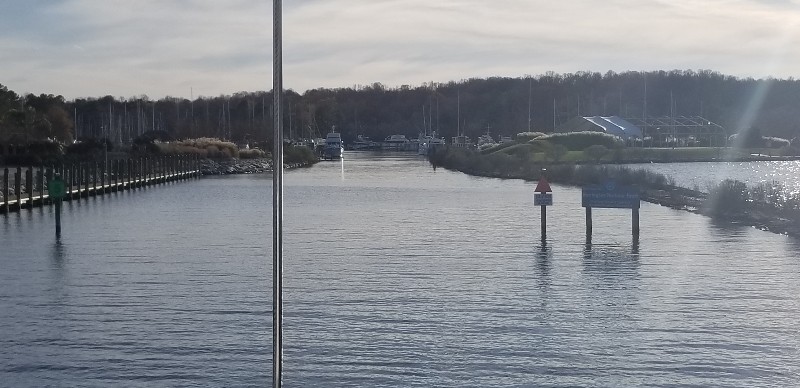 We were securely docked at 1615... Herrington Harbour South Marina. Our position tonight is
N38°43.568', W076°32.565'
. We traveled today for 8 hours and 45 minutes covering 62 nautical miles averaging 7.1 knots.


Posted at 7:17 PM


CT to NC Day 6
Layover Chesapeake City, MD

Staying in Chesapeake City today... have our friends Cathy and Jim Fisher coming from Baltimore area to visit.


Posted at 8:21 AM