CT to FL Day 10
North Beach, MD to Kilmarnock, VA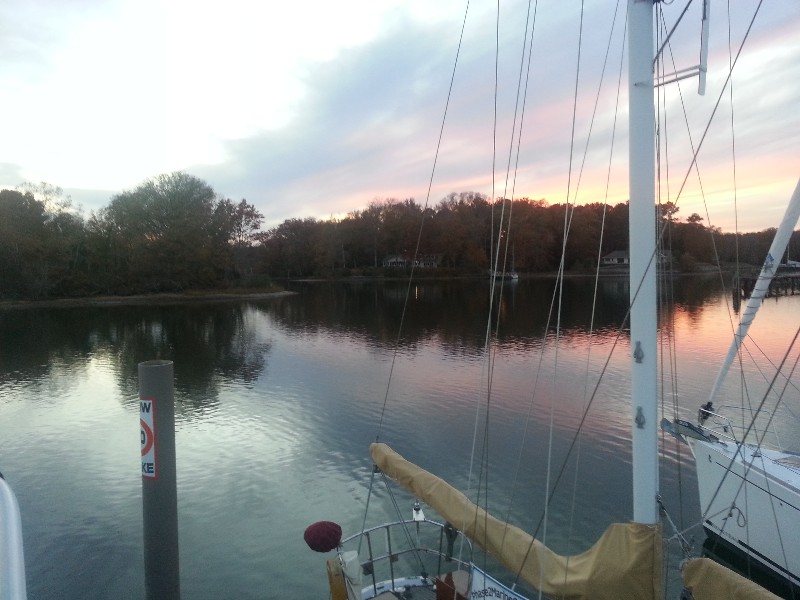 We departed Herrington Harbour south Marina just before sunrise at 0645. I was a very cold 21 degrees and the channel had a thin layer of ice on the surface… VERY COLD INDEED!
The forecast was for W winds 10-15 knots switching to SW 15-20 in the afternoon… 1-3 seas. I can say that the forecast was accurate today. We never saw the temperature above freezing today remaining mostly in the upper 20's. We ran with the generator and heat all day… just too cold not to.
We had a couple of large ships pass us and some of the large menhaden fishing boats near Reedville. It was in the same area that we saw the first boat traveling south. Until today all the boat traffic has been either local boaters or commercial boat of some type.
I guess we a little behind the fall migration of cruisers.
We planned to go to Reedville or Deltaville today… eta to Reedville was too early to stop and Deltaville eta was too long of a day… so we picked a new location we had never been before… Chesapeake Boat Basin on Indian Creek off of Fleets Bay… about the half way point between Reedville and
Deltaville. A new area and marina is always a nice treat.
We arrived at our location for the night at 1645… Approximate position for the night N37°41.950', W076°21.063'. We traveled today for 10 hours covering 74.0 nautical miles averaging 7.4 knots


Posted at 4:10 PM


CT to FL Day 9
North Beach, MD

It's was a bone chilling 25 degrees this morning at 0600... felt much colder with the winds blowing at over 25 knots... SO... we are spending another day here at
Herrington Harbour South Marina
. The winds were howling all night out of the NW and this morning the forecast was for 6 foot seas in Chesapeake Bay and a Gale Force winds warning till 1600. Tomorrows forecast looks better but we'll see what it looks like as the day progresses... :)


Posted at 9:26 AM


CT to FL Day 8
Chesapeake City, MD to North Beach, MD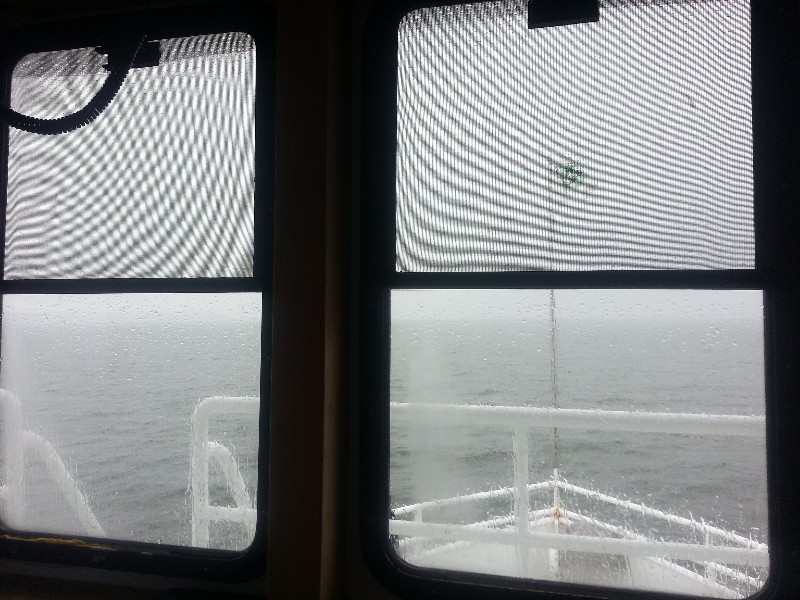 We departed from Chesapeake City at 0730 and headed west on the C&D Canal. The forecast for the day was rain, rain, and more rain as a cold front came across the area. The winds were not bad at 10-20 knots most and not producing 1-3 seas. It was COLD…. 34 degrees when we left the dock. It did get up to the low forties about mid day. The only thing that was not in the forecast was the fog and we had quite heavy fog most of the morning with visibility down to about quarter of mile.
The day was pretty uneventful... saw a few boats but all were commercial vessels… couple of Army Corp boats, a small tug pulling barge and two ships.
The current was with us for the majority of the day pushing over 9 knots in the C&D Canal and over 7 knots most other areas.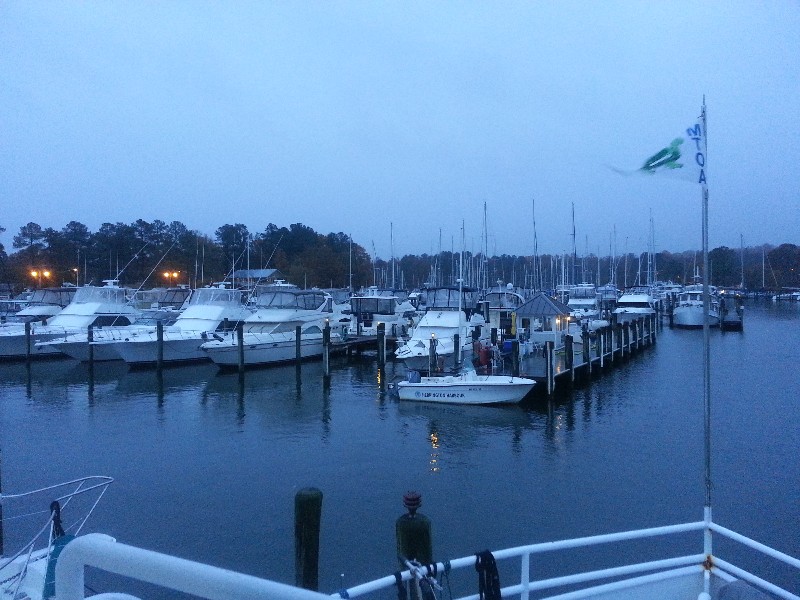 We arrived at our location for the night… Herrington Harbour South Marina at 1600. Approximate position for the night
N38°43.607', W076°32.542'
. We traveled today for 8.5 hours covering 62.0 nautical miles averaging 7.3 knots.


Posted at 3:48 PM