CT to FL Day 43
St. Lucie, FL to Moore Haven, FL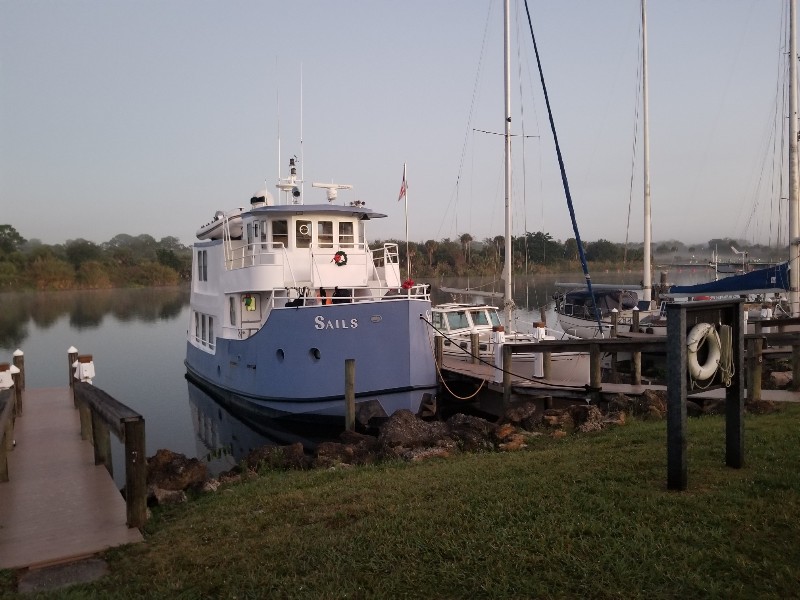 Alarm went off at 0600... but this morning was a snooze morning... I would of hit snooze a few more ties but my phone only gives me three 5 minute snoozes and then it shuts off...
Tried to stay up and see the New Year in but last time I remember was 2245... so we go off the dock a bit later at 0715 and headed down the St' Lucie Canal toward Lake Okeechobee.

Today we would have two locks to go through... Port Mayaka Lock and the Moore Haven Lock... in the past the Port Mayaka Lock is a drive through not having the lock through... today we had to lock through with the lock raising SAILS 1.5 feet... did not take long and we were back underway in 15 minutes... exiting into Lake Okeechobee.

About two hours across the lake and we came to Clewiston, FL... where we turn on to the Rim Canal... Clewiston has a lock from the rim canal into the town... Rowan and Martina is locate3d there... never saw this lock operating that I can remember... but it was today and there were several small bass boats sitting and waiting right in the middle of the rim canal channel... I don't have much leeway here and have to stay in the middle of the channel due to water depths... I slowed to idle speed and started my 90 degree turn from the lake channel into the rim canal channel... these small boats waiting for the lock were scrambling to get out of the way... I think it surprised them that I was not stopping for them... they all managed to get out the channel...

We came to the Moore Haven Lock next... well next implies right away...actually it was a couple of hours after the bass boats... had to wait a few minutes for the lock to prepare for us to enter... we were in and out within 30 minutes dropping SAILS about 4 feet.... about 10 minutes to our dock for the night in Moore Haven... we had made reservations through DockWa earlier in the day at Riverhouse Marina.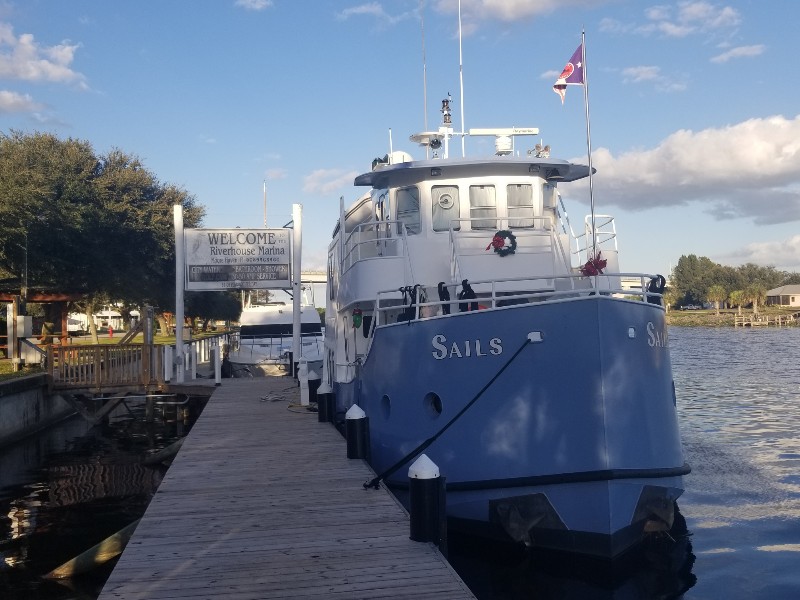 We arrived to Riverhouse Marina and were securely docked at 1600... our position for the night N26°49.864', W081°05.437'. We traveled today for 8.75 hours covering 54.55 nautical miles averaging 6.23 knots.

There are two marinas here... the Moore Haven City Docks and Riverhouse… we always try to support the privately owned marinas if we can... Riverhouse has new owners now and they have really improved the marina from last time we were here... it was nice to see.


Posted at 5:24 PM


CT to FL Day 42
Vero Beach, FL to St. Lucie, FL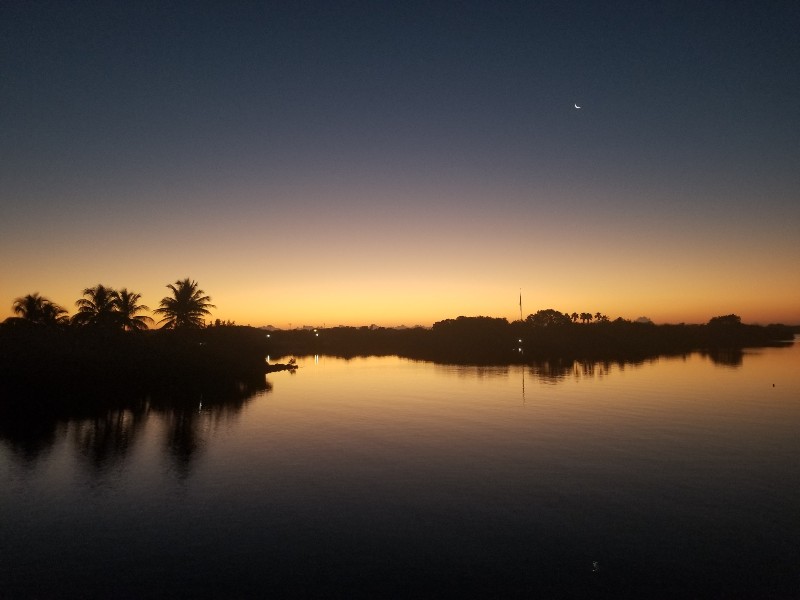 We left the Vero Beach anchorage this morning at 0700 just before sunrise and were back in the ICW in 5 minutes... this anchorage is very close to the ICW and subject to a lot of boat wake...once the sunset the boat wake stopped and it was a peaceful night.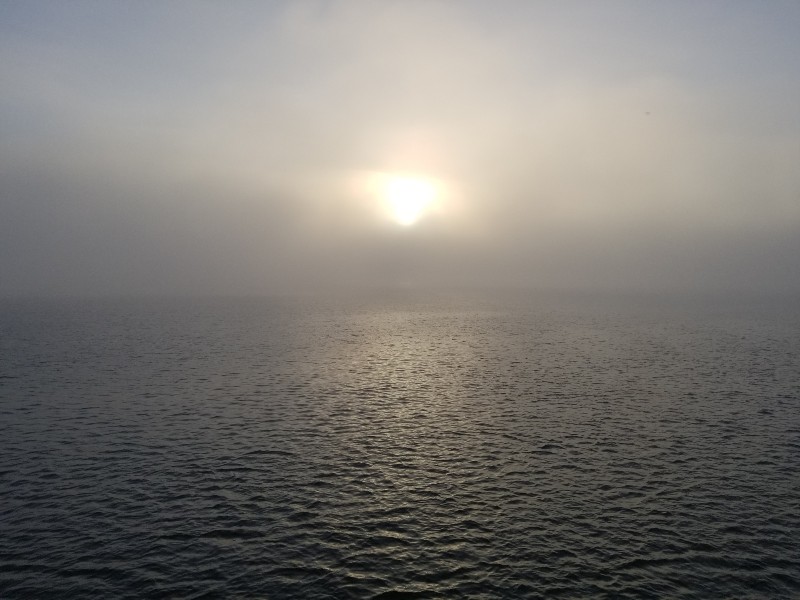 Pretty much the same as yesterday... we saw a beautiful sunrise and it disappeared behind the clouds... it was not long before the fog rolled in... the sun tried real hard to burn the fog off but it hung with us till mid morning... eventually turning into a bright sunny day.
Had a delay in Stuart with the train bridge at the Roosevelt Bridge... just as we arrived to the area the train bridge started closing... waited about 30 minutes for the train to clear and the bridges to open.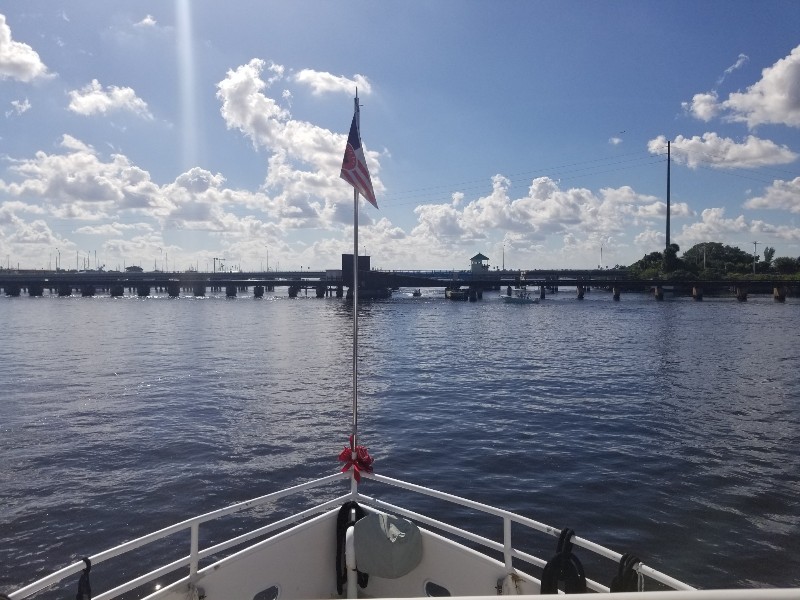 When we arrived to St. Lucie Lock we were informed that we now had to wear PFD's while in the lock and also shut our engines off... this came as a total surprise to us so we had to scramble to get everything ready... but he was not letting us lock through unless we complied...
Took 45 minutes to lock through... rising 15 feet.

We arrived to our destination for the day... St. Lucie Lock Park and were securely docked at 1515... our position for the night N27°06.592', W080°17.170'. We traveled today for 8.25 hours covering 44.3 nautical miles averaging 5.4 knots.

If I take the bridge wait and the lock time out we were moving 7 hours averaging 6.3 knots...


Posted at 4:08 PM


CT to FL Day 41
Cocoa, FL to Vero Beach, FL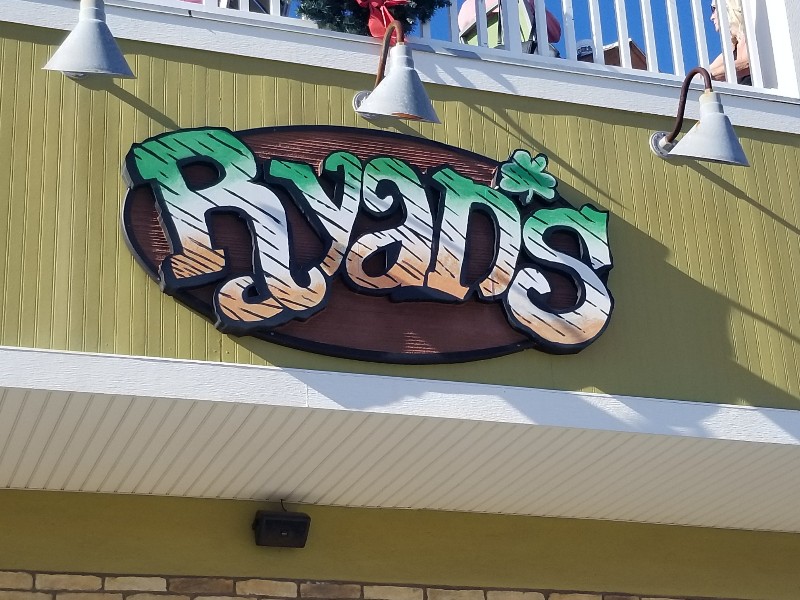 Yesterday we totally stuffed ourselves with Ryan's Pizza in Cocoa... had to take walk around town to kill some of the calories...
The new City Docks are awesome... signs welcoming you to stay overnight but to please limit your stay to 48 hours... most of the town or city docks are "daytime only" no overnight... so it's nice to see what Cocoa has done.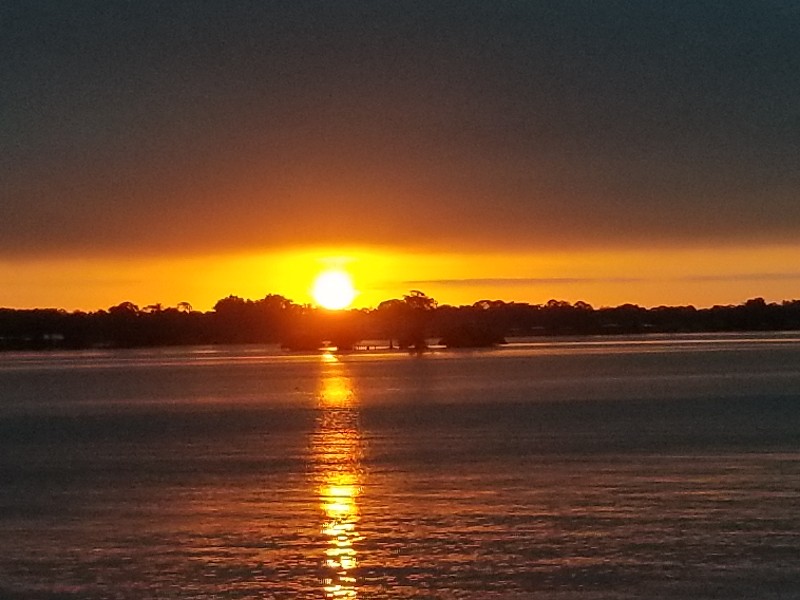 Up early and away at 0715 before sunrise... it was a short good morning by the sun... it was overcast and as soon as the sun peeked out it was quickly hidden by the clouds and later in the morning we came into thick fog for about 2 hours...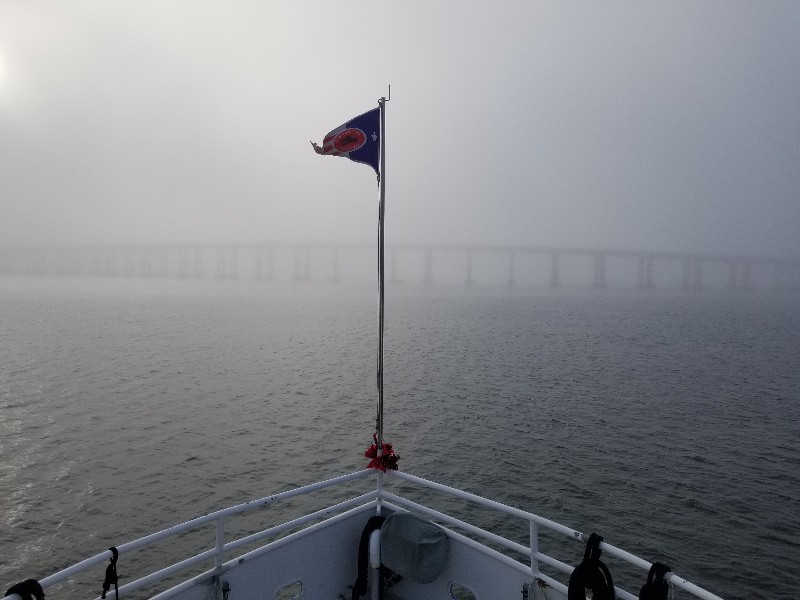 Once the fog burned off the early overcast sky had disappeared and we had a bright sunny day the rest of the day.... and the small boats came out of the cracks... they were everywhere going in all directions... very seldom was there less than 5 to 6 boats in view around us... it was madness.

We arrived to our destination for the day... Vero Beach and proceeded to the Active Captain Anchorage named "Red Gazebo"... we were securely anchored at 1415... our position for the night N27°38.937', W080°22.279'. We traveled today for 7 hours covering 47.31 nautical miles averaging 6.76 knots.


Posted at 3:11 PM