FL to CT - Day 8
New Smyrna Beach, FL to St. Augustine, FL

We had the pleasure of joining Peter and Charlotte Behr at their home for dinner last night... one of the things we love about cruising... getting to spend a little time with dear friends... Peter and Charlotte are the BEST!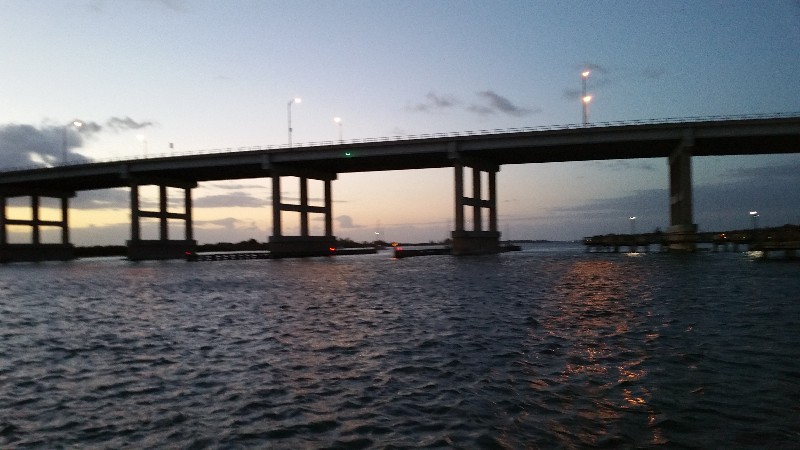 I had a little cabinet work to catch up on this morning so Susan nd Lily slept in and I was up a 0630 and working... finished up at around 0800... we were clear of the dock and underway at 0830.
Forecast was for East winds 15-20 knots... NOAA was wrong and this time in a good way... winds were barely 10 knots all day and it was bright and sunny as well... great day of cruising... also very little boat traffic... a few boats... one in particular that we first met up with about a week ago... "Anchor Down" hailing port Texas... forget the city... we have been seeing them most every day... normally they pass us... today they stopped in the Palm Coast area... they appear to be doing the loop.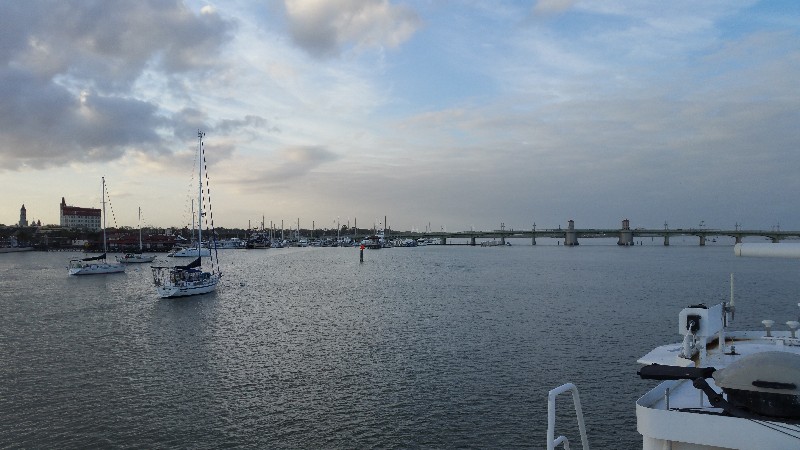 We arrived to our destination for the day at 1715...St. Augustine Municipal Marina. We took a mooring ball. Our location for the night
N29°53.327', W081°18.439'
. We traveled today for 8 hours and 45 minutes covering 59.4 nautical miles averaging 6.8 knots.


Posted at 6:31 PM


FL to CT - Day 7
Cocoa, FL to New Smyrna Beach, FL

We left Cocoa docks this morning at 0745 and this morning we did not have a pretty sunrise... we had what turned out to be the worst day of our trip so far. Rain, lightning and wind... a few photos from when we were leaving Cocoa.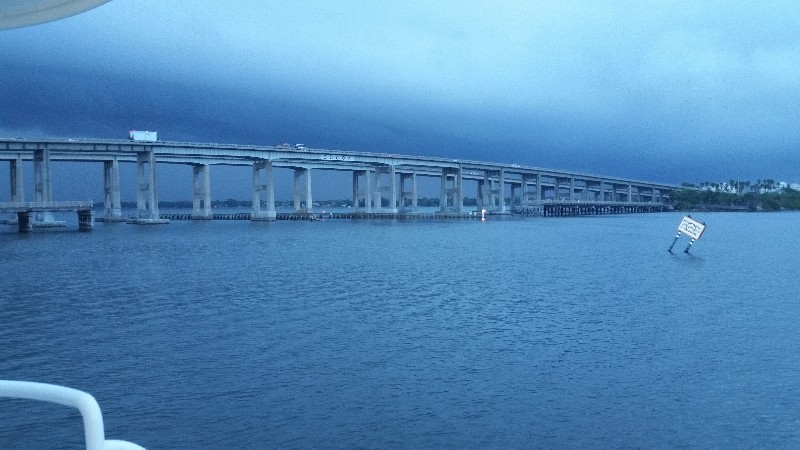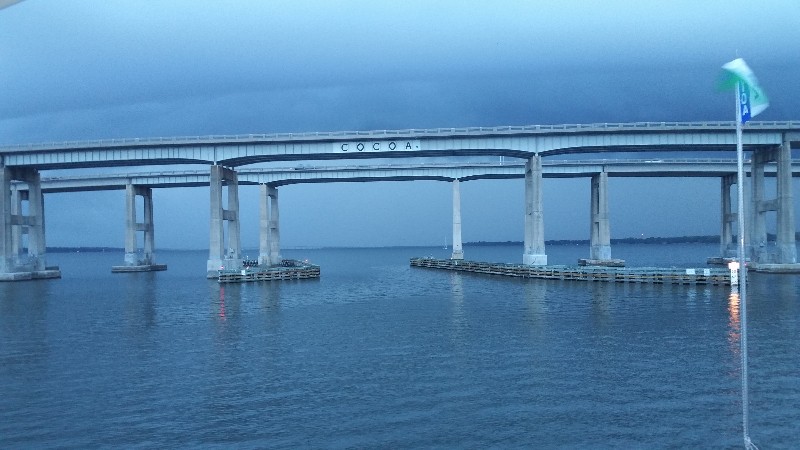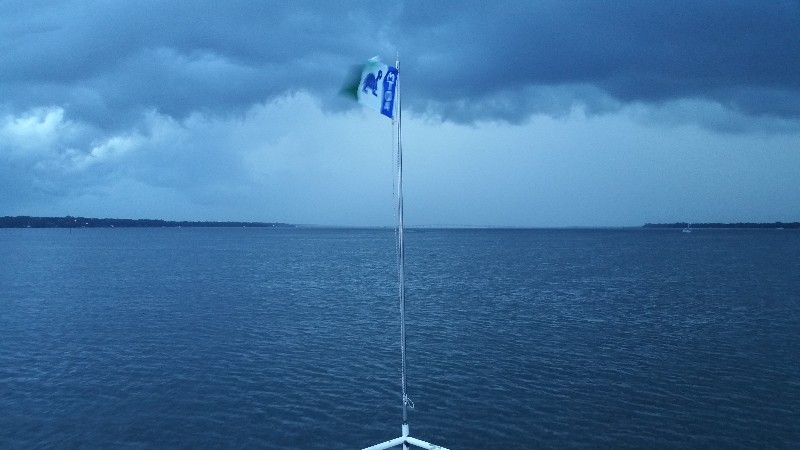 The worst place was just before the NASA Causeway Bridge... the winds picked up to over 40 knots and the rain reduced visibility to 100 feet. I had to turn SAILS into the wind and hold position till conditions improved enough to at least see the bridge.
The never really let up staying at 25 to 30 knots till about 1300 when they dropped to 15 to 20 knots.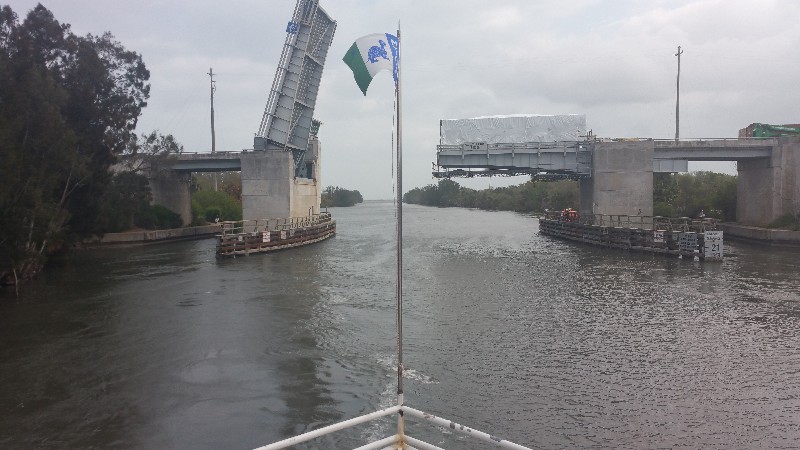 Was glad to see the Haulover Canal bridge under construction and open... well one span was open... so I did not have to lower the mast and antennas in the high winds... they are tough to handle even in calm conditions.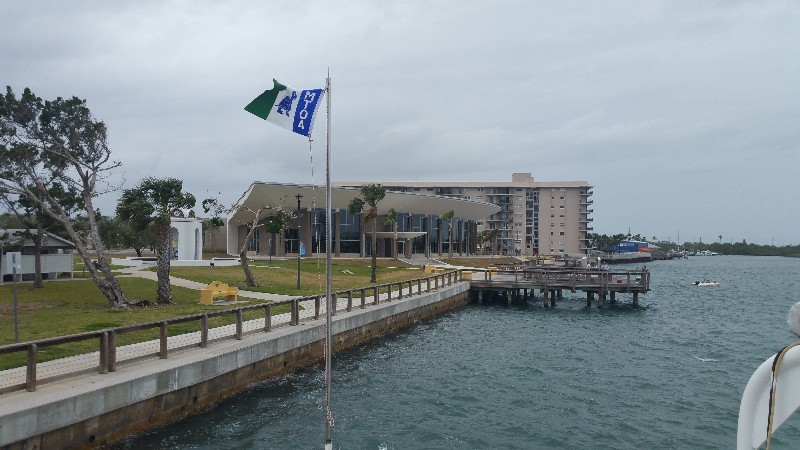 We arrived New Smyrna Beach to find the free docks were totally open. NO boats to squeeze between today. We were securely docked at 1430 at
N29°01.473', W080°55.141'
. We traveled today for 6 hours and 45 minutes covering 45.1 nautical miles averaging 6.7 knots.


Posted at 2:01 PM


FL to CT - Day 6
Wabasso, FL to Cocoa, FL

We departed this morning at 0730 and proceeded north on the ICW. The anchorage was not the best... a lot traffic noise all night from the adjacent bridge. We probably will not use this anchorage again.
Was yet another beautiful day on the water... sunny and low winds. Lots of boat traffic to watch.
We our destination for the night in Cocoa, FL at approximately 1300. The Cocoa City Docks. The docks allow overnight dockage for two consecutive days with a maximum of four days per month. This is for ICW cruisers that have sleeping, bathroom and galley. All posted on an official sign on the dock... very nice!
When we arrived there were two boats already on the dock... on the west end a 30' sailboat with his dinghy hanging off the back to the east and a 50' plus sailing catamaran on the east end. However, the catamaran was docked 20' end from the end of the dock thus taking up 70' plus. This left us what looked like about 50' between them... that is if the dinghy was not also in the available space.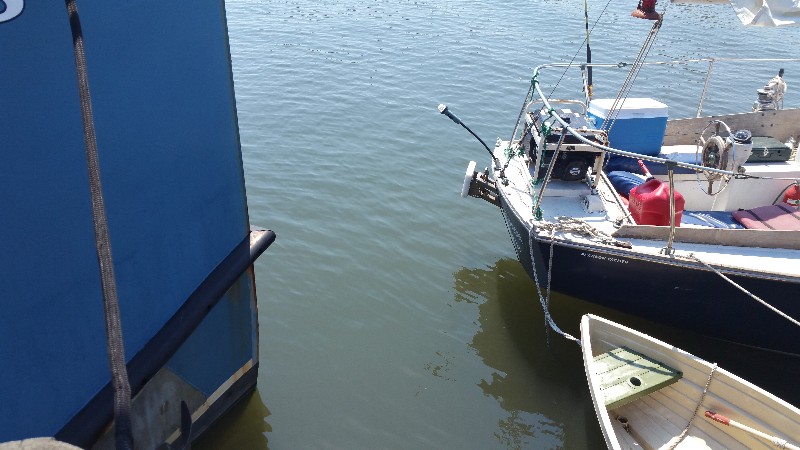 I moved up toward the dock bow toward the small sailboat to see if we would fit... Nope... the dinghy was hanging into the space 15-20 feet... I backed away... as I was backing away our prop wash pushed the dinghy out of the space and alongside the small sailboat... now was our chance. I moved back toward the dock bow at the stern of the small sailboat.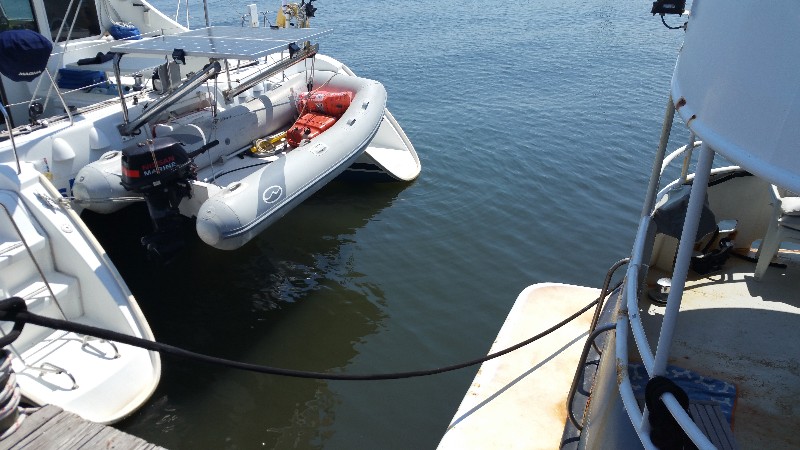 Susan secured a bow line to the dock and I was able to swing SAILS into the dock using the bow line... we were docked with 5' fore and aft to spare...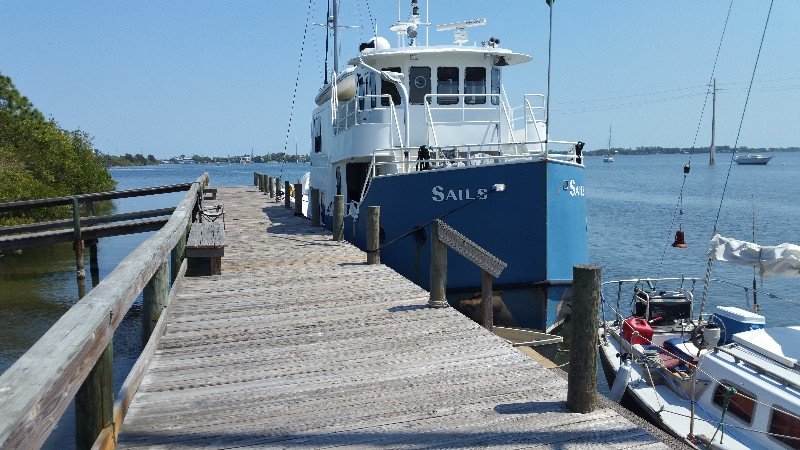 Securely docked at 1330 at N28°21.291', W080°43.334'. We traveled today for 6 hours covering 39.7 nautical miles averaging 6.6 knots.

Dinner tonight at Ryan's Village Pizza...


Posted at 7:13 PM