CT to FL Day 17
Solomons, MD to Hampton, VA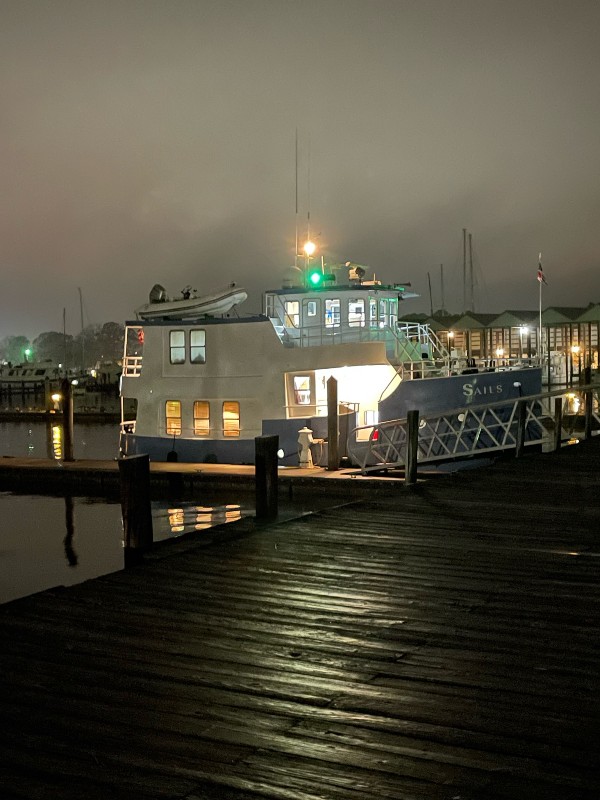 We left Calvert's Marina this morning at 0630... very dark still... did not see the sun all days... rain and fog for the entire day...


We arrived to the our destination for night Salt Ponds, VA... Wayne McPhail's home dock at approximately 1815 and were securely docked with shore power connected at 1830. Our location for the night N37°03.547', W076°17.053'. We traveled today for 12.0 hours covering 82.7 nautical miles averaging 6.9 knots.


Posted at 6:51 PM


CT to FL Day 9 thru Day 16
Layover Solomons, MD

Received some bad news that my first wife had passed away... We needed to be in Florida with family and friends.

We arranged for a week of dockage at Calvert's Marina... rented a car drove to Fort Myers.

Returned today on 12/6 and will get back underway tomorrow morning.


Posted at 3:24 PM


CT to FL Day 8
Layover Solomons, MD

Stayed in port due to weather forecast for Chesapeake Bay


Posted at 3:53 PM