CT to NC Day 20
Layover New Bern, NC

Confirmed this morning that Bock Marine has room for us tomorrow... Last Bridge opening next to the marina is 0700... restricted no opening 0700 to 0900... so we will be off bright and early tomorrow morning bound for Bock.


Posted at 6:09 PM


CT to NC Day 19
Layover New Bern, NC

No Christmas events today...
we did have a nice evening out at The Grill at Prohibition... burgers and cocktails.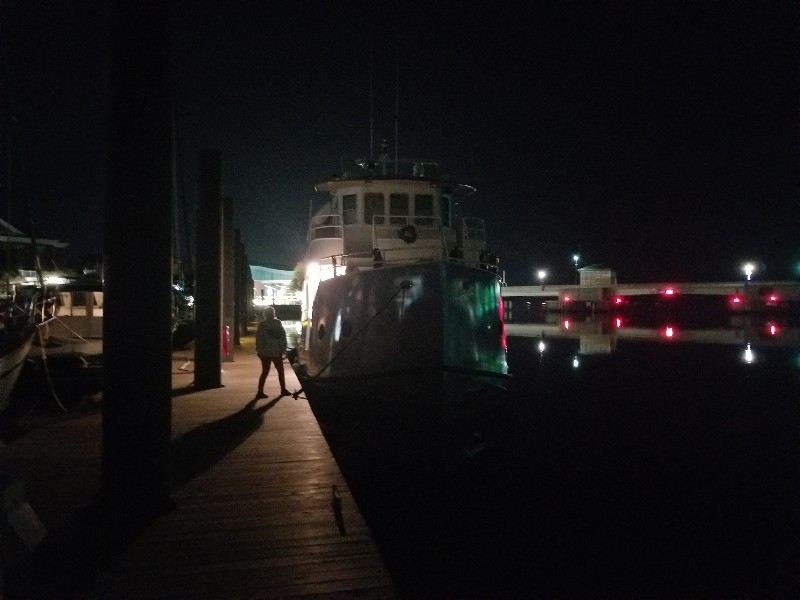 Posted at 8:04 PM


CT to NC Day 18
Layover New Bern, NC

With Bock Marine not being able to take SAILS until Tuesday December 8th, we are staying at New Bern Grand Marina for a few days. Totally unplanned visit but it could not of worked out better... today New Bern had it's Christmas Air Show and Boat Parade and we had a front row seat.


Posted at 8:09 PM