CT to FL Day 17
Carolina Beach, NC to Bucksport, SC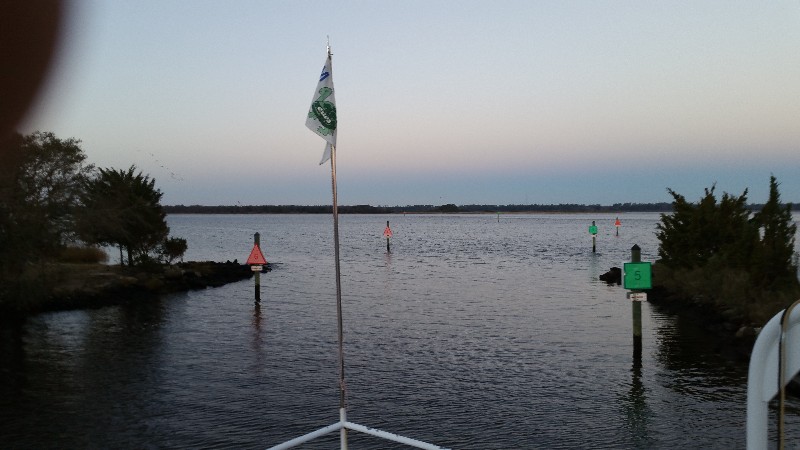 We left Carolina Beach this morning at 0700... destination for the day either Barefoot Landing, Osprey Marina or Bucksport Marina... depending on current being favorable or against us... do not want to travel after dark if we can help it.
We started off with a bang... Cape Fear River with current pushing us along... 10.5 knots for quite a while... we were at Southport in just over an hour.... quickest I can remember ever doing the Cape Fear.
t all stopped at Southport... we dropped from 10 knots to 5.9 knots in a few seconds... we did pick up speed as the day went along here an there as we approached and passed each inlet.
Several very shallow areas... one we actually hit bottom... as we passed
Shallotte Inlet... this area has always been a shoaling area and following our track we have taken for serval years we hit what felt like a hill of sand... 8 feet deep as we approached and then BAM! the bow bounced up and up and over the hill we went... back to 8 feet on the other side... totally shocked me and Susan was in the galley and thought we had hit another boat.
We reached Barefoot Landing at 1400 and we had started getting a favorable current so we opted to continue on to Bucksport Marina with an eta of 1700.
Heard a couple of boats on the radio today and one boat passed us... other than that virtually no boat traffic today... Heard both boats hail Osprey Marina to stay for the night. So we will see both of them tomorrow when they pass us.
We arrived our destination and we securely dock at Bucksport Marina at 1715. Our location for the night
N33°39.074', W079°05.696'
. We traveled today for 10 hours and 15 minutes covering 69.8 nautical miles averaging 6.8 knots.


Posted at 4:50 PM


CT to FL Day 16
Swansboro, NC to Carolina Beach, NC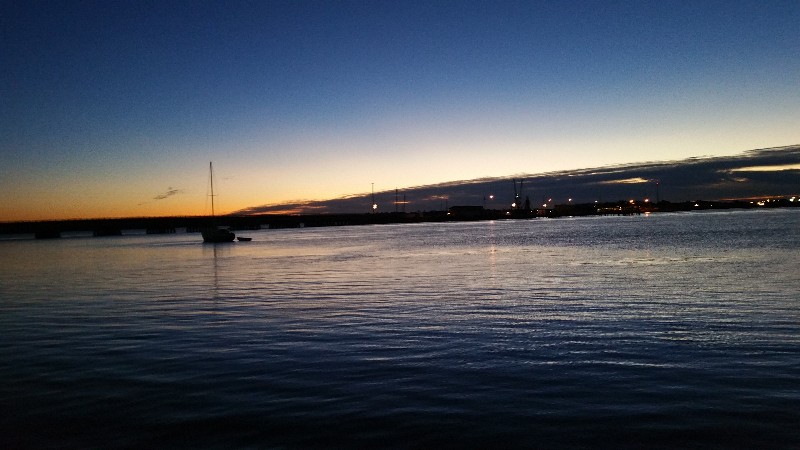 We left Swansboro this morning at 0640 before sunrise and proceeded south down the ICW. Destination for the day planned as Carolina Beach.
Forecast was for a cold and windy day... being on the ICW and no open water the winds would have little effect.... and luckily the cold was not too bad as it was bright and sunny all day and the pilothouse was warm and cozy with the sun shining in.
Today we had a lot of bridges with restricted opening times. Onslow Beach Bridge, Surf City Bridge, Figure Eight Bridge and Wrightsville Beach Bridge.
Onslow Beach Bridge we ran a little late on arrival but were lucky to have a boat waiting for it to open so we were able to make the opening.
Surf City Bridge was not an issue arriving 4 minutes early finding the same boat waiting at the bridge that was at Onslow.
Arrived to the Figure Eight Bridge to again find the same boat waiting for an opening. We could of dropped the antennas and mast and proceeded through but only had to wait maybe a minute for the opening.
Next bridge was the Wrightsville Beach Bridge and it only opens on the hour so we had a slow 4 miles to arrive to it at 1400... the boat that we have met at each bridge rushed ahead and waited like 30 minutes for the opening at the bridge... not really hard to calculate the time of arrival and pace yourself so you arrive with very little wait time... he does not seem to have figured that out.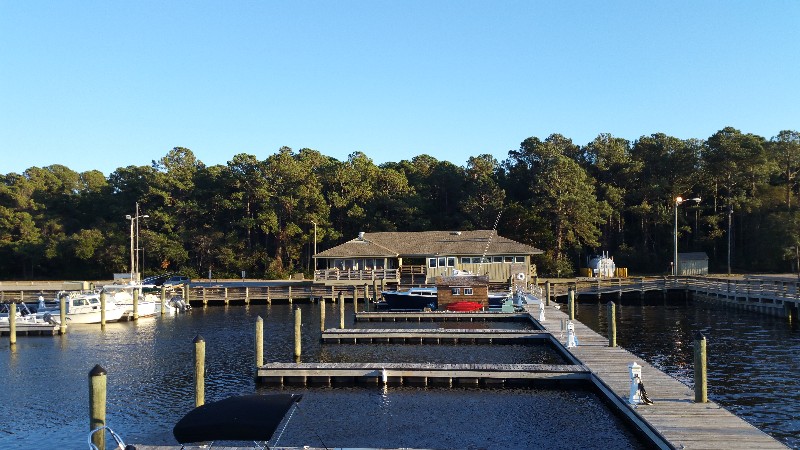 We arrived our destination and we securely dock at
Carolina Beach State Park Marina at 1600. Our location for the night
N34°03.012', W077°55.156'
. We traveled today for 9 hours and 20 minutes covering 58.8 nautical miles averaging 6.3 knots.


Posted at 4:19 PM


CT to FL Day 15
Oriental, NC to Swansboro, NC

We had a lovely afternoon walking around Oriental and a nice dinner at the Toucan Grill. It was nice stopping early enough to be able to do this.
There were some new improvements to town dock... a pump-out station was added to the dock and new bathrooms at the top of the docks. Nice to see the town actually improving the docks.
We met a nice couple on the docks after dinner that were traveling south from Maine on their sailboat. They said they had seen us a few times prior to this along the way. I'm sure our paths will cross again.
We left Oriental at 0815 with our destination planned as Swansboro. We had a favorable current with us for a good portion of the day and arrived earlier than anticipated at 1430.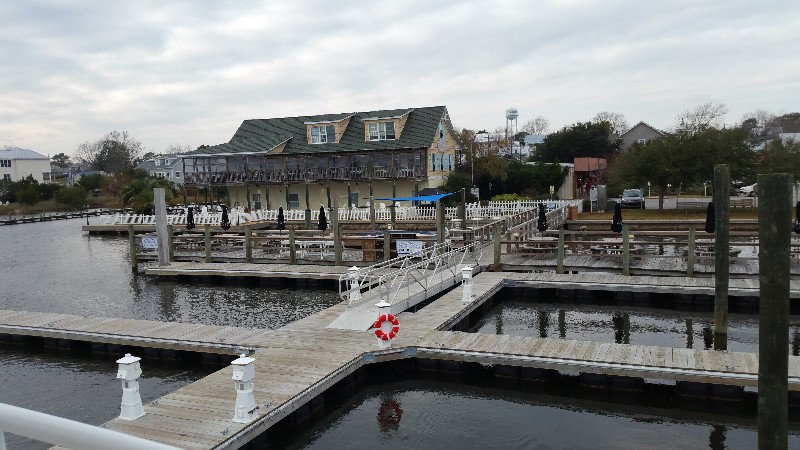 We docked at the new town docks behind the Saltwater Grill. This is our first time stopping here since they added these new docks. Our location for the night
N34°41.163', W077°07.148'
. We traveled today for 6 hours and 15 minutes covering 43 nautical miles averaging 6.9 knots.


Posted at 2:34 PM