CT to NC
New Bern, NC to Beaufort, NC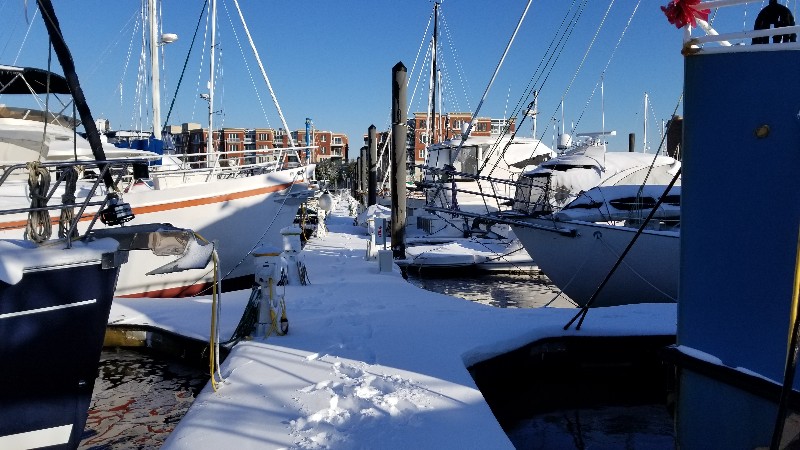 We ended up spending longer than expected in New Bern due to a Winter Storm that kept temps below freezing for about a week... temps ranging from 7° at night to low 20's during the day... I would guess about 6" of snow.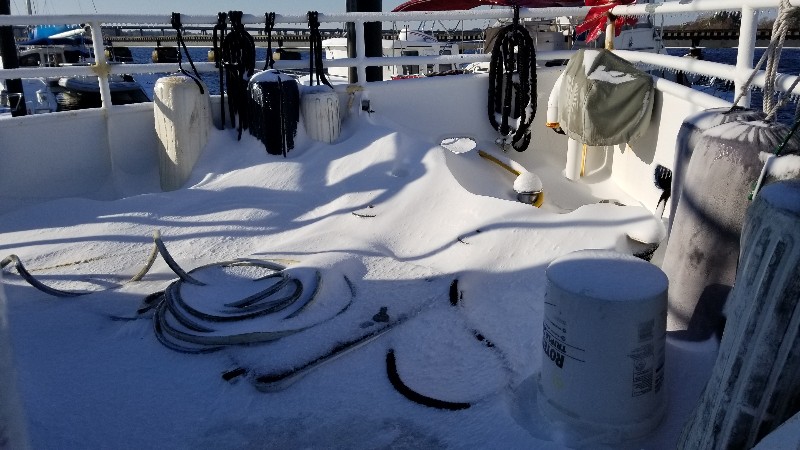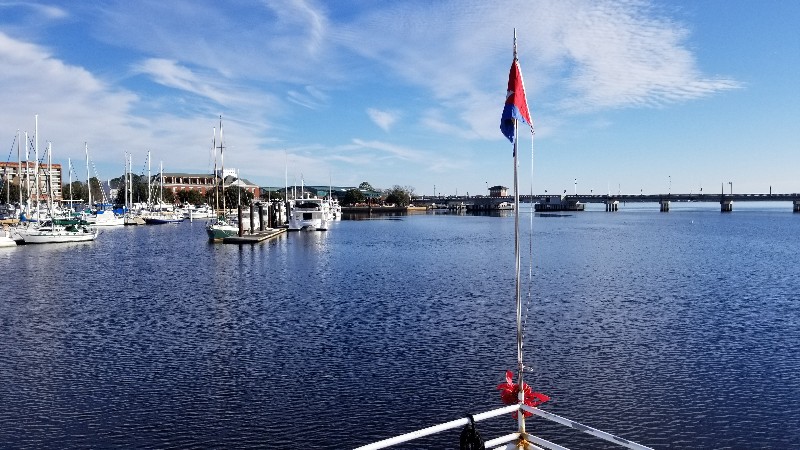 Departed from New Bern Grand Marina on 1-10-2018 at 0945... I was solo on the boat with susan staying behind to drive our car from New Bern to Bock Marine in Beaufort, NC.
Was flat calm on the Neuse River despite forecast of 2 foot seas... Even saw a few boats moving around... was a nice day.
I arrived to Bock Marine at approximately 1450 and was securely docked at 1500
34°49.440'N, 76°41.424'W
. Traveled today for 5 hours and 25 minutes covering 31.5 nautical miles averaging 6.0 knots.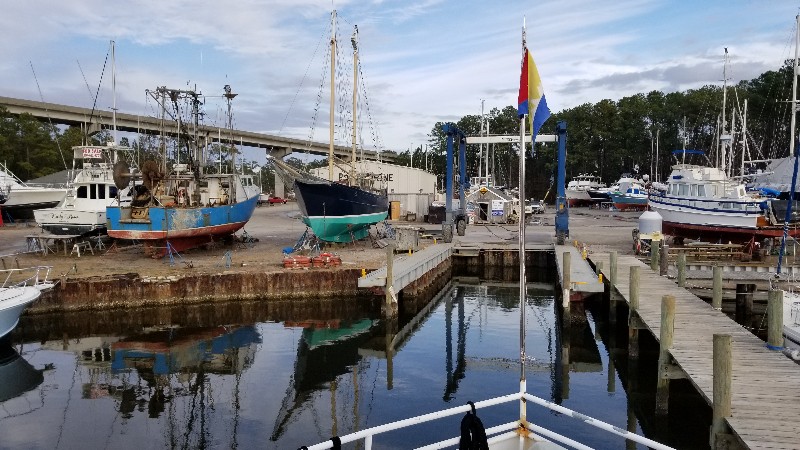 SAILS will be hauled out of the water tomorrow morning 1/11/2018. We will be the hard for the next couple of months for SAILS to get a little TLC.


Posted at 4:03 PM


CT to NC Day 17
Belhaven, NC to New Bern, NC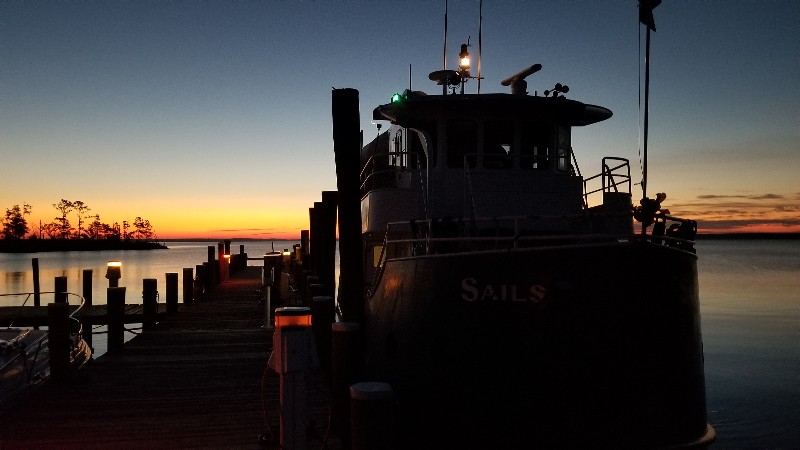 While at the marina we were able to use their courtesy car and go to Food Lion in Belhaven for some milk, bread and eggs... also got a big peperoni pizza to have for dinner... been 2 weeks since we had pizza and we ere both craving it...


We left before sunrise this morning at approximately 0640 and headed out Dowry Creek channel toward the Pungo River and the ICW... We saw no other boats until we reached Hobucken where we came upon three sailboats that spent the night on the docks there... they pulled out ahead of us and we followed them out to the Neuse River where we finally were able to pass them.

Out destination for night was New Bern Grand Marina and Yacht Club in New Bern, NC... about 21 nautical miles up the Neuse River past Oriental. Was very strange not stopping at Oriental... we have stopped there on just about every trip north and south.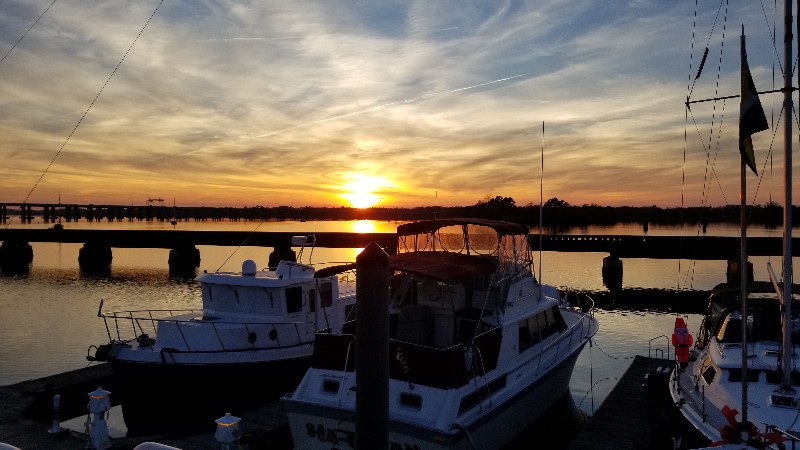 We arrived to New Bern, NC our destination for the night just before sunset at approximately 1630 and were securely docked at 1640 35°06.114'N, 77°02.467'W. We traveled today for 10 hours 64.1 nautical miles averaging 6.4 knots.

We will leave the boat here in New Bern over the holidays... returning in January 2018.


Posted at 5:13 PM


CT to NC Day 16
Columbia, NC to Belhaven, NC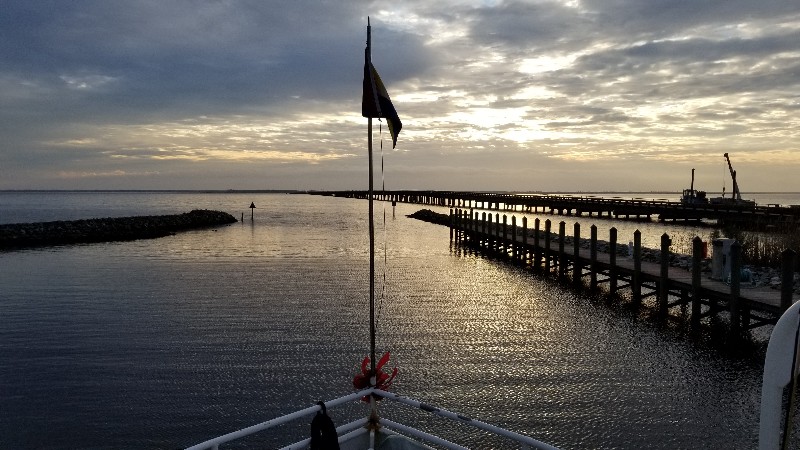 We left Alligator River Marina this morning at 0745 and headed out toward the ICW and the Alligator River Swing Bridge. I hailed the bridge and was informed that there were construction workers on the bridge and it would take a few minutes clear the workers. We waited maybe 10 minutes and the bridge opened... no big delay at all.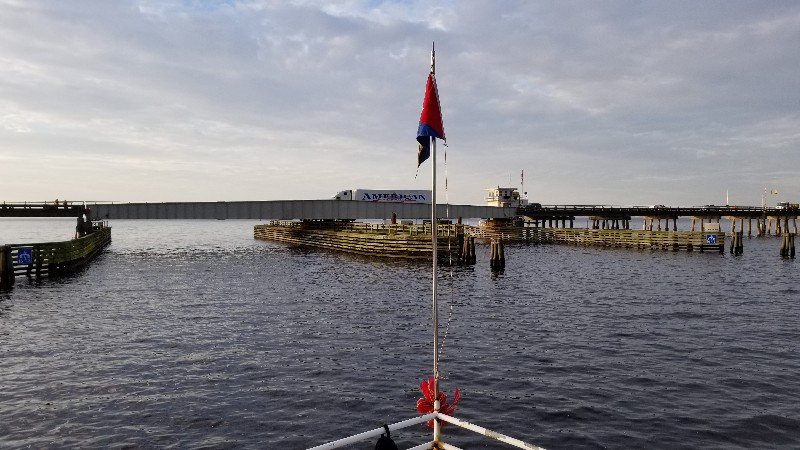 Today's forecast was for WSW winds 15-20 knots and seas 1-2 feet... winds were accurate but the seas were not... we barely had 1 foot waves if that... it was a very nice day of cruising... could of used a little more sun but it was sunny every now and then... peaking out from behind the clouds every so often.
Actually passed a sailboat heading south today... I think this was the first real cruising boat headed south we have passed... besides the sailboat we helped get ungrounded. We did have a few sportfish boats pass us... delivery captains aboard them.
Transited the Alligator River and the A & P Canal... very long and rather boring stretches in my opinion... sometimes you do get to see an eagle or two but none today.
We arrived to our destination for the night in Behaven, NC.... Dowry Creek Marina at approximately 1400 and were securely docked at 1415
35°31.966N 76°32.133'W
. We traveled today for 6 hours and 30 minutes 42.9 nautical miles averaging 6.6 knots.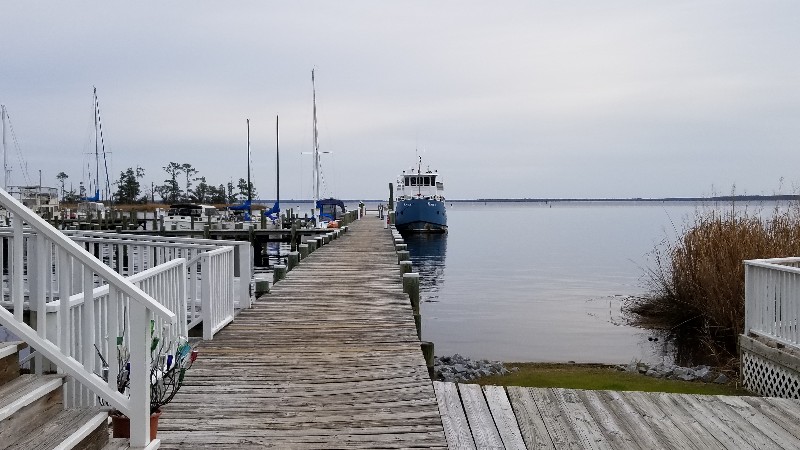 Posted at 5:04 PM