CT to NC Day 14
Layover Coinjock, NC

Forecast changed for today to...

W Winds 20 to 25 kts with gusts to 30 kts... Seas 2 to 3 feet.

Tomorrow looks better... staying another day in Coinjock.




Posted at 7:02 AM


CT to NC Day 13
Layover Coinjock, NC

Staying at least one more day in Coinjock... Forecast for today...

S Winds 25 to 30 kts with gusts to 40 kts... Seas 3 feet.

Been on Albemarle Sound in these conditions before... the waves are very short period and they beat you to death... staying put today.


Posted at 8:30 AM


CT to NC Day 12
Great Bridge, VA to Coinjock, NC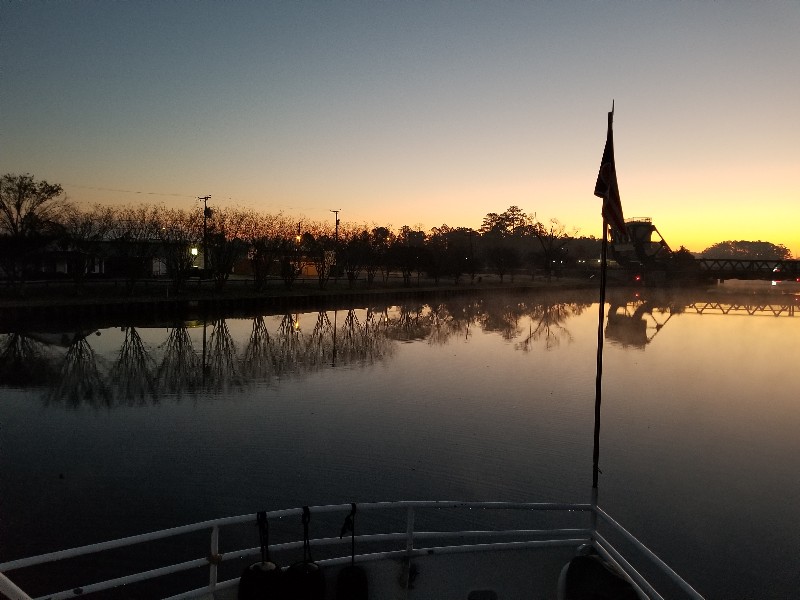 Up early and underway before sunrise to catch the Great Bridge Bridge 0700 opening. There was a heavy mist or fog that was almost like rain till the sun came up and it disappeared.
Forecast today was variable winds less than 5 kts and sunny... a great day to transit the Currituck Sound that can be a bit sloppy if the winds are up... so we had flat calm waters.... like glass.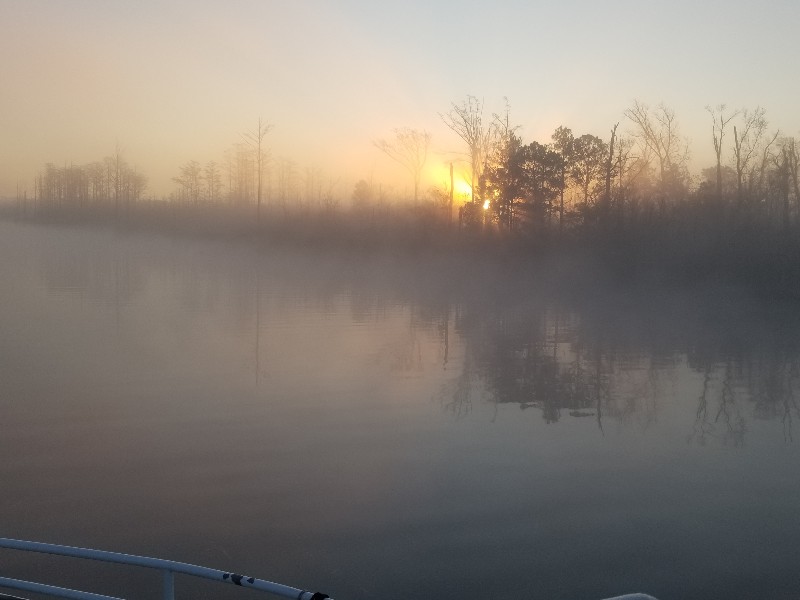 We are seeing more and more boats heading south... a few cruiser but most seem to be delivery captains.
We did have an unusual experience at the North Landing Bridge... a NICE bridge operator... these are a RARE thing... he was actually proactive and hailed us as we approached the bridge informing us about two deadheads (logs) he saw in the water between us and the bridge and wanted to be sure we saw and avoided them... we were shocked at how NICE he was.... made for a nice start to the day.
Weather also forecast a front coming through later today and tomorrow... winds to 40 kts and 100% chance of rain... we had to decide to go for along day and go all the way to Alligator River or stop at Coinjock Marina... Coinjock would be a noon arrival and Alligator River would closer to 1700... we opted for the shorter day and made a reservation at Coinjock... rather spend 2 days at Coinjock than 2 days at Alligator Marina and it would give me a day and half to catch up on some cabinet work.
We arrived to Coinjock at approximately 1130 and were securely docked at 1145... Our position tonight is
N36°21.010, W075°56.873'
. We traveled today for 4 hours and 45 minutes covering 32.1 nautical miles averaging 6.8 knots.


Posted at 12:59 PM