CT to FL Day 18
Oriental, NC to Swansboro, NC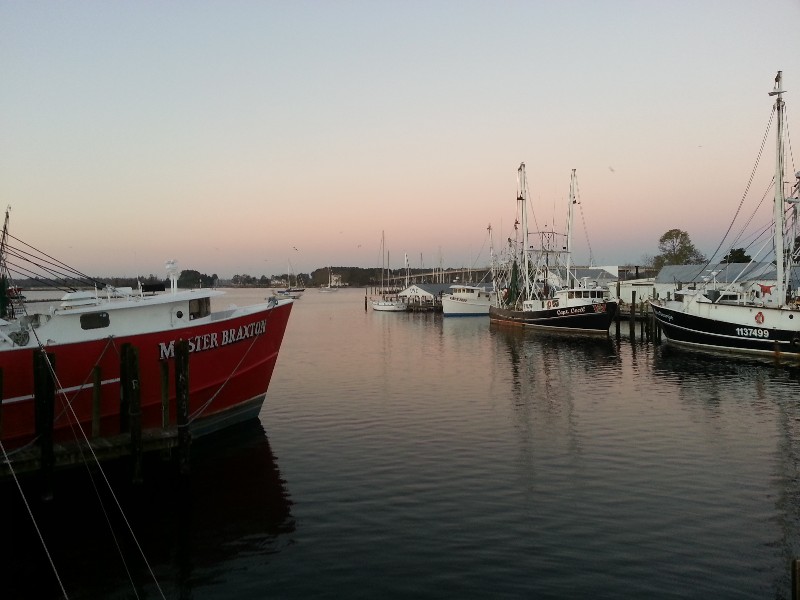 Slept in this morning since we had a short day planned.... only 6 hours to Swansboro, NC. Plan to spend a couple of days here visiting with Frank and Chris Erwin. We departed Oriental at 0745. It seemed strange leaving after sunrise.... it was so bright out.... Still cold decks and dock were covered in ice.... but looked like it was going to be another great day!
We actually saw boats heading south today.... several sailboats. And the best part of the day.... We saw dolphins for the first time on the trip... means we are getting close to warmer weather!
We arrived to Swansboro and docked at Casper's Marina at 1345. Our position for the night
N34°41.105', W077°07.285'
. We traveled today for 6 hours covering 43 nautical miles averaging 7.1 knots.


Posted at 3:51 PM


CT to FL Day 17
Columbia, NC to Oriental, NC

We departed Alligator River Marina just before sunrise at 0615.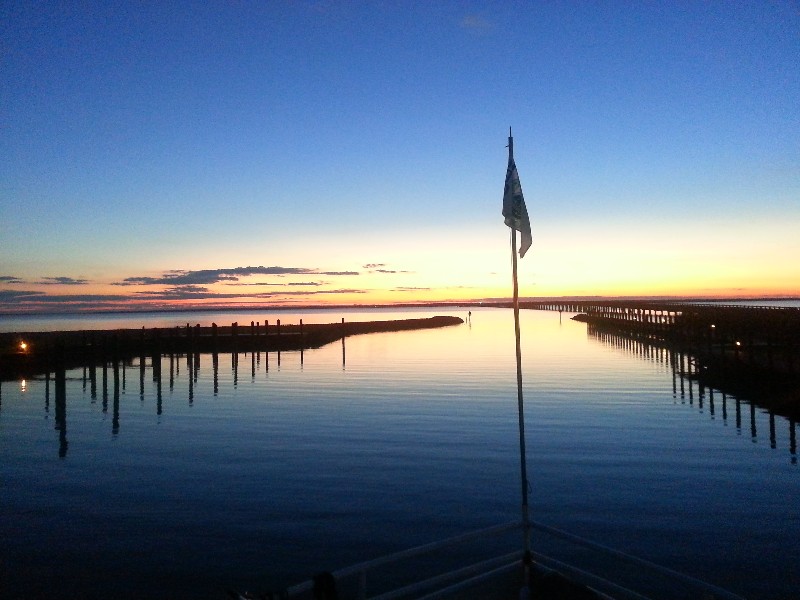 Today we would try to make up for the Alligator River Bridge not opening for us we cruised past sunset into the night.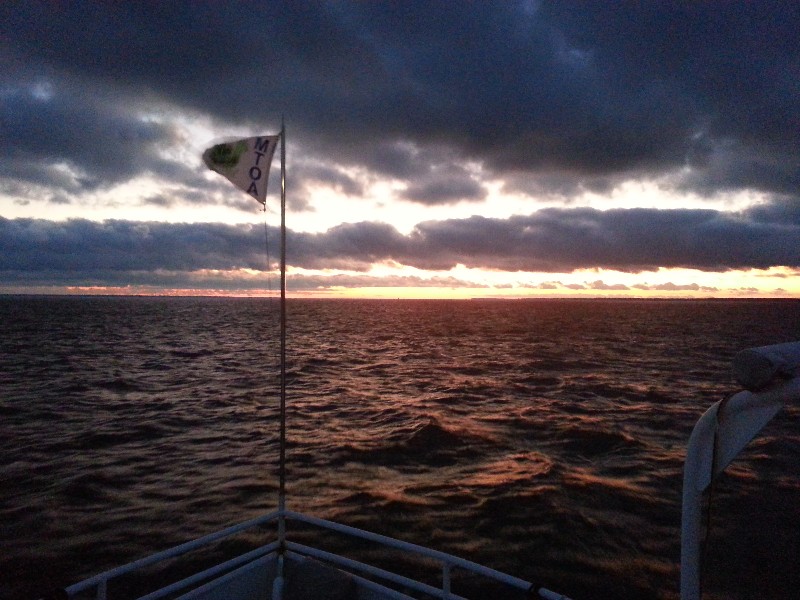 We arrived to our destination of Oriental, NC and tied up to the new free docks. Secure at the dock at 1830.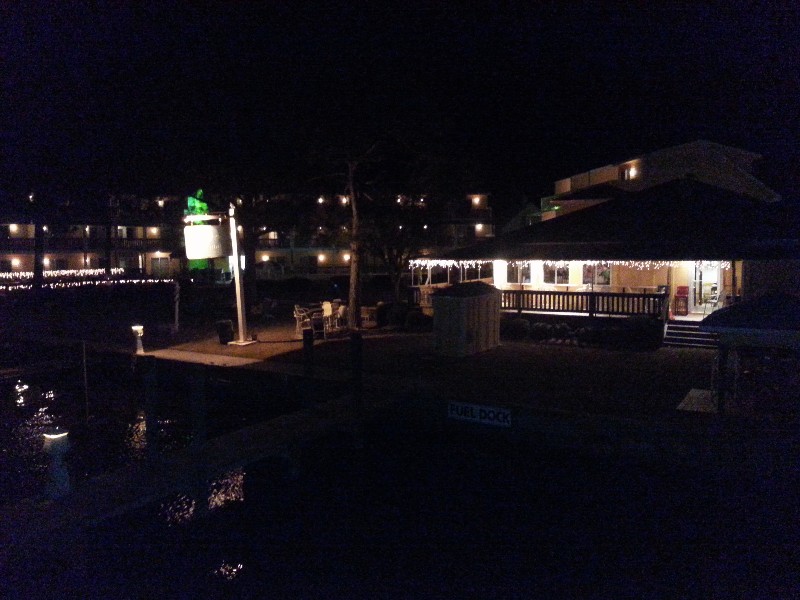 Our location for the night....
N35°01.461', W076°41.735'
. We traveled today for 12.25 hours covering 85 nautical miles averaging 6.9 knots.


Posted at 6:53 PM


CT to FL Day 16
Camden, NC to Columbia, NC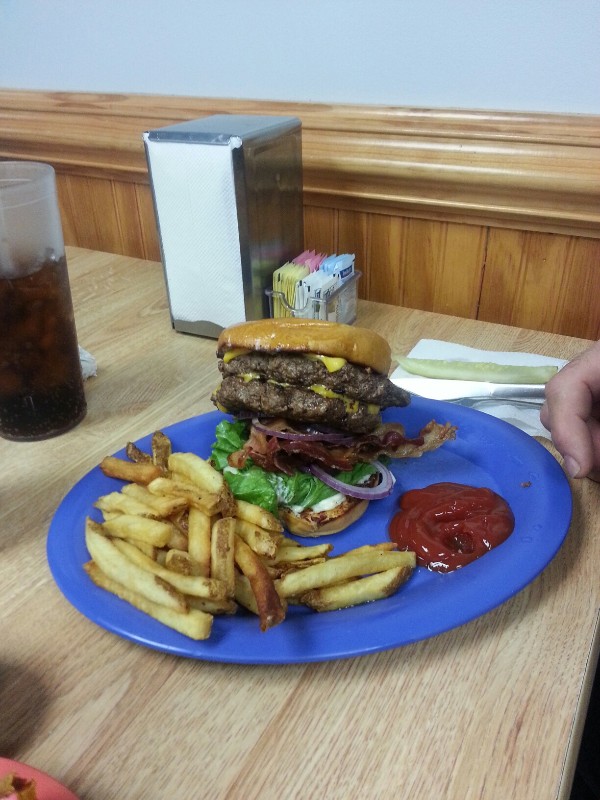 Since the 26th was my birthday and not being sure where we would end up on the 26th…. we decided to celebrate my birthday at the marina restaurant. Dockage was only $35 for the night so we had some extra in the budget and heck it was my birthday dinner… LOL They had a large selection on the menu but one item stuck out for me…. The "Dockside Double"…. A double 8oz bacon cheese burger and fries. Susan went for the single Dockside burger… they were delicious and I ate the whole thing… it was huge!
We were up early around 0530 and made preparations to leave by 0645.... Beecha was not feeling well this morning and took some coaxing to get her up and going…. She is actually the one that takes the longest to get everything she has to do completed…. This morning was a "slow" morning for her and we were about 15 minutes late getting away from the dock…. Departing at 0700.
This made it very tight for making a bridge opening at 0730 at the Elizabeth City Bridge. I pushed SAILS hard to make the opening… I hailed the bridge and said I wanted to make the 0730 opening but I was running a couple of minutes late…. Surprisingly he responded with keep it coming that he would open for us…. Awesome! This does not happen often.
The weather was absolutely horrible today…. Rain, winds and fog and it was cold again…. ? We knew the forecast was not great and decided to move today in spite of the gloomy weather. The wind direction out of the NW would produce a following sea crossing the Albemarle Sound and we would waddle our way across but it would not be uncomfortable ride. We had 20-25 knot winds with gusts over 35 knots and they waves did get up to 4-6 as we reached the southern side of the Albemarle Sound but was not really that bad and the winds started to die near noon and waves smoothed out quickly. When we entered the mouth of the Alligator River winds were down to 15 to 20 knots… still had some gusts but much calmer seas.
We had another bridge to deal with a couple miles into the Alligator River… the Alligator River Swing Bridge. It will not open if winds are greater than 35 knots… We were only have 20 knot winds so no problem for opening. Earlier I was a little concerned that we might reach this point and be stopped by the bridge an high winds… but it had calmed down. I hailed the bridge on VHF 13 for an opening…. No response… I hailed several times… No response… I hailed on 16…. No response… hailed on 9…. No response…. I sounded the air horn thinking maybe the VHF was off…. No response… I finally looked up the bridge phone number and called them… I got an answer and told them we needed an opening… was told the winds were too high and he could not open… IO checked my wind gauge and saw 17 knots on the dial… I told the bridge tender it's only blowing 17 knots…. Your sign says will not open with winds in excess of 35 knots…. Can we please have an opening… he said nope… maybe where you are it's only blowing 17 knots but my wind gauge says it's blowing 38 mph… I di dhte math real quick… 17 x 1.15 = roughly 20 mph.. I said ok… it's blowing 20 mph.. he argued with me and said that at the bridge it was blowing 38 mph and that it must be calmer where I am… I told him I am a 1000 feet from you…. Look out your window. He responded with not going to open till it calmed down and maybe we should go into Alligator River Marina and wait. He would hail us when he could open. I did not even respond I was so pissed off… I turned and headed toward the marina…. About half way there (2 minutes later) he hailed us and said he could open now but we would have to wait until the boat leaving the marina arrived and he was only going to open once so do not get too far away…. I was really getting pissed now…. We turned and went back to the bridge to wait…. The sailboat that exited the marina arrived 5 minutes later and we were both waiting… sailboat was circling and I was trying to hold steady as a I could with the winds… must have been 1o minutes passed and the bridge hailed us and said he was not opening as he had lost power. I asked was it temporary and should we wait… no response… I asked again… no response. Then the sailboat hailed us and said they just talked to bridge tender on the phone and he was not going to open today. We turned and headed toward the marina and called them to let them know we were coming in for the night.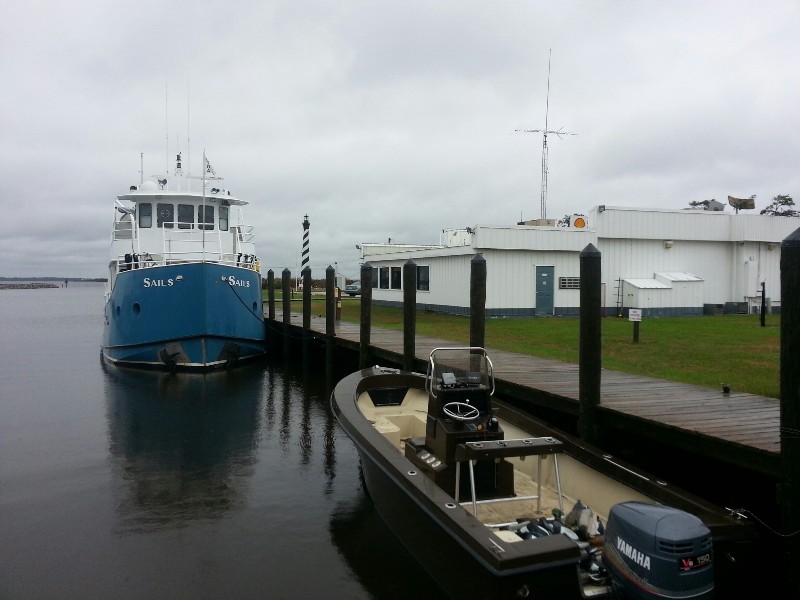 We were securely docked at Alligator Marina at 1230. Our location for the night…
N35°54.347', W076°01.732'
. We traveled today for 5.5 hours covering 34.5 nautical miles averaging 6.3 knots.


Posted at 3:33 PM