Dry Dock Day 3
Bock Marine Beaufort, NC

Been of the water a couple of days now and finally got a tentative schedule for the work we want completed.

The plan to start work on Monday 12/14... welder came by and took a look at the area we need repaired and said he would start Monday weather permitting... was also told they would start on the bottom paint... they plan to complete by the 19th... and of course add the clause... "weather permitting".

All this info came on Friday the 11th... with the boat yard being closed on the weekend we decided lets go get our car in Connecticut... we rented a car and we were off to Connecticut at 1700.


Posted at 5:31 PM


Dry Dock Day 1
Bock Marine Beaufort, NC

We were hauled on 12/9/2020 at 1300... We will be getting new bottom paint and some welding on the port side to repair a rusted steel panel under the master head window.
Last winter when replacing windows on the port side we discovered that the master shower had been leaking through the tile... it had been rusting from the inside out and was not even visible until we removed the old window... who know how longs it has been leaking... anyway, need a 12" x 30" section cut out and replaced with a new steel plate and a new stiffener behind it.
Here are some photos of SAILS being hauled and blocked...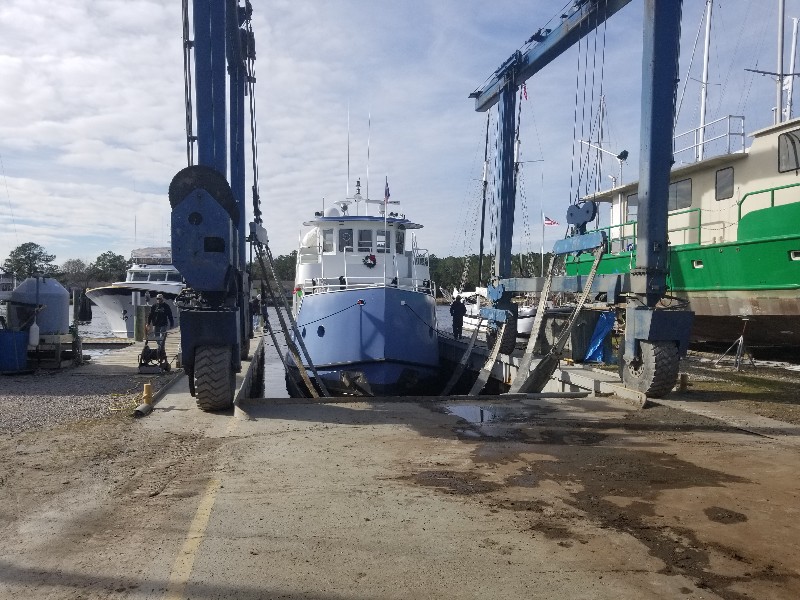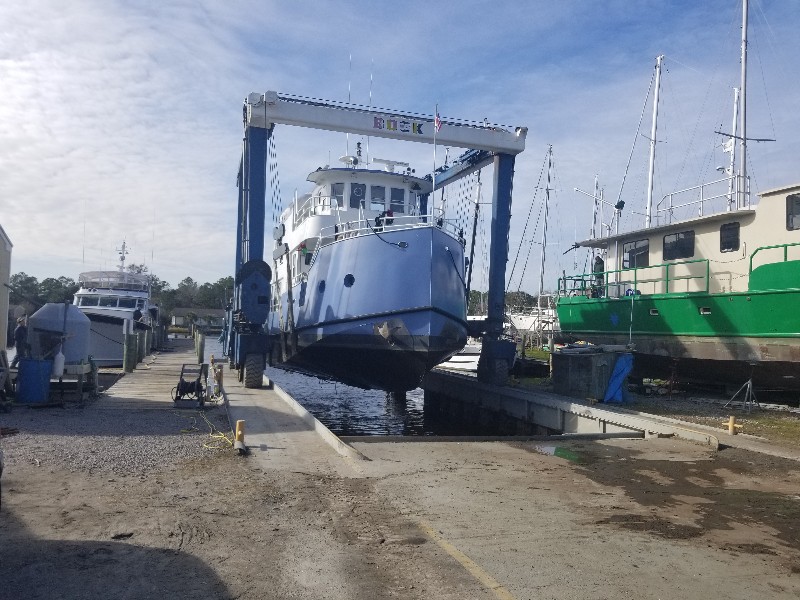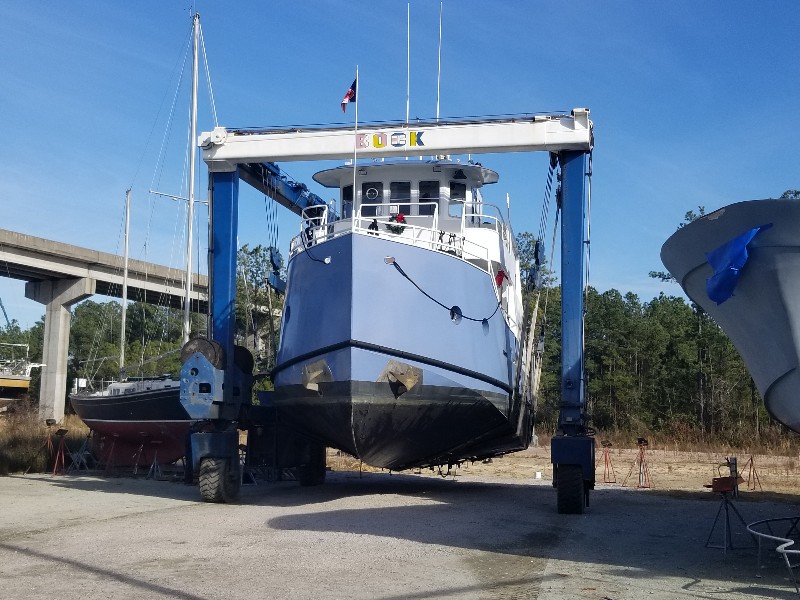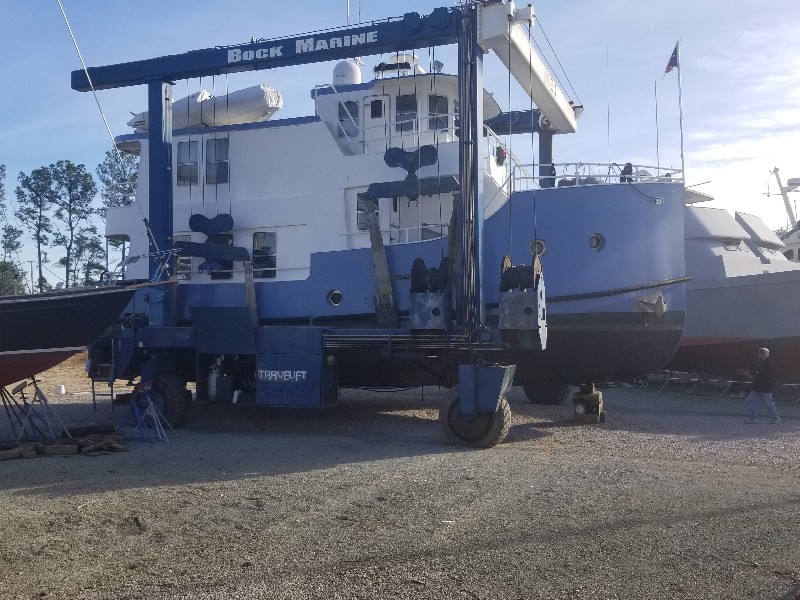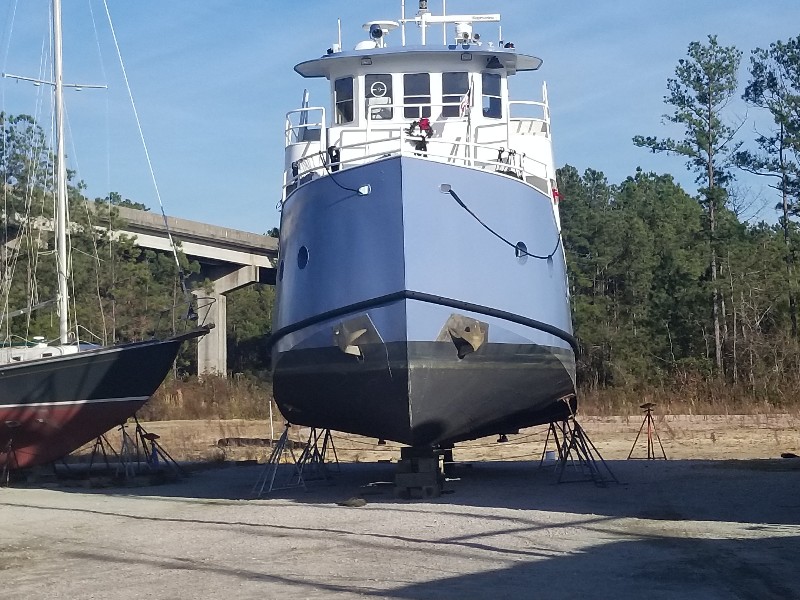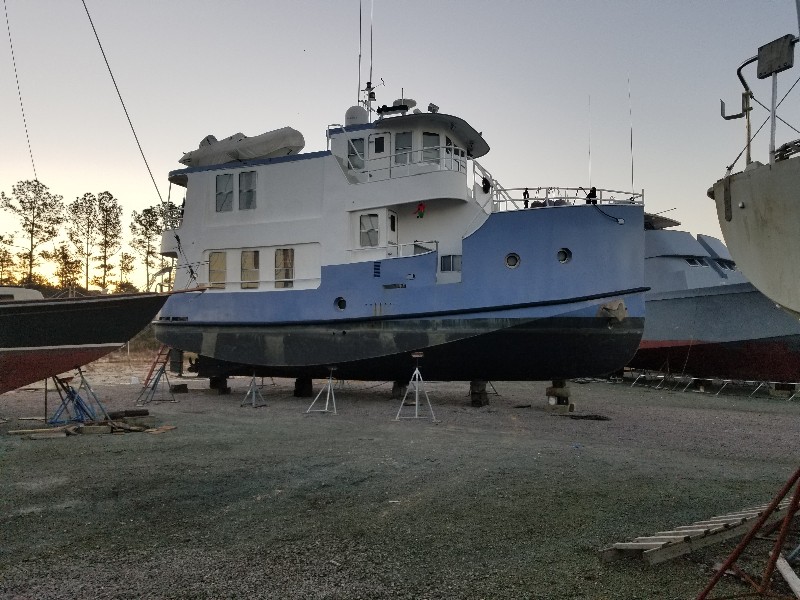 Posted at 6:16 PM


CT to NC Day 21
New Bern, NC to Beaufort, NC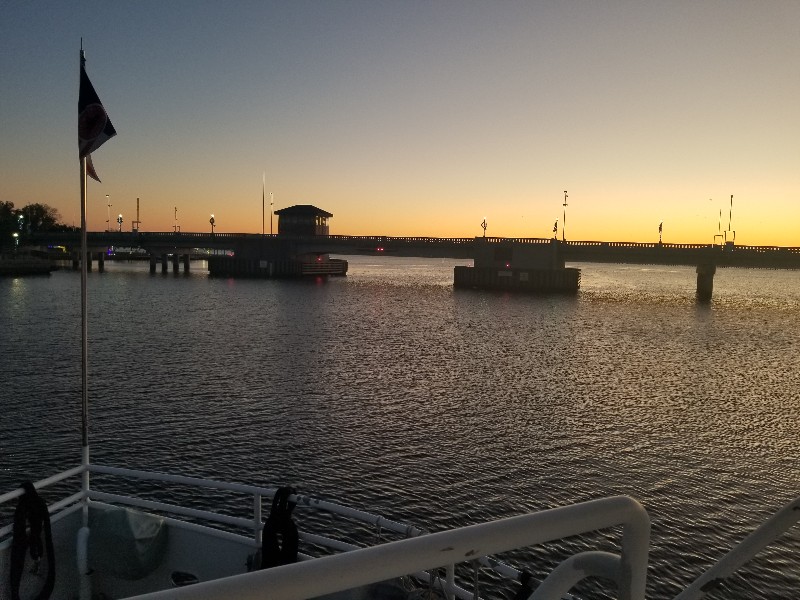 Departed from New Bern Grand Marina at 0645 to stage for the Alfred C Cunningham Bridge which opens at 0700.
Neuse River forecast for 2 foot seas... and was fairly accurate forecast... waves were from behind us so they really had no effect... winds were in the 15 to 20 kt range.
The winds had been blowing fairly strong yesterday and all night out of the SE so with the winds now out of the NW we had a nice wind driven current pushing SAILS along over 7 knots... when we turned off the Neuse River in to Adams Creek we had a outgoing tide that started pushing to almost 8 knots... this trimmed a lot of time off our trip today... I had planned on 5 to 5.5 hours and we made it to Bock in 4.5 hours.
We arrived to Bock Marine at approximately 1115... docked in front of the travel lift bay.
34°49.440'N, 76°41.424'W
. We traveled today for 4 hours and 30 minutes covering 31.5 nautical miles averaging 7.0 knots.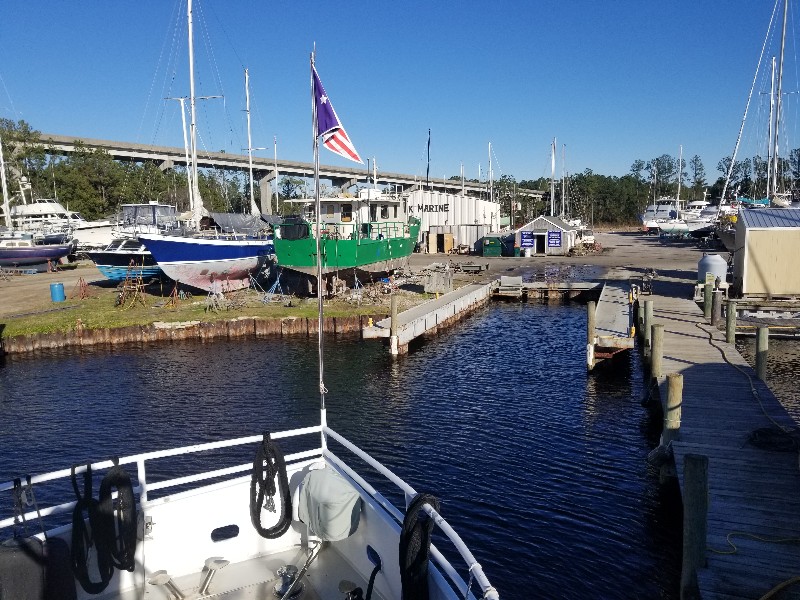 SAILS will be hauled out of the water tomorrow morning 12/9/2020. We will be the hard for the next week or so for SAILS to get a little TLC... new bottom paint and some welding work on port side shower window opening.


Posted at 3:47 PM