FL to CT Day 1
Punta Gorda, FL to Pelican Bay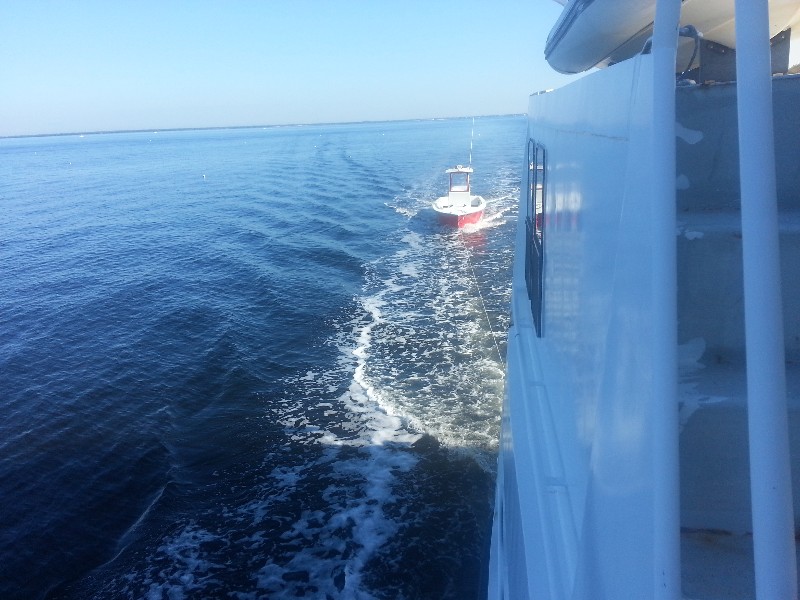 First day of our trek north to CT... we were happy to be underway but also very sad to say goodbye to our friends family in Punta Gorda. We had a great send off with everyone out to help and say goodbye.
We were underway at approximately 0900 and had the towboat in tow along side us. Once we got outside the marina we dropped the towboat to behind us and headed south... destination Pelican Bay.
Just south of Cape Haze marker #5 we were hailed on the VHF by two friends from fishermen's village... they were headed back to Punta Gorda on their sailboats... was great running into them and getting to say our goodbyes via VHF.
Just past marker #6 we were met by one of my fellow captains at TowBoatUS Charlotte Harbor... he come out to meet us so we could hand off my towboat to him... 5 minute hand off and we were back underway.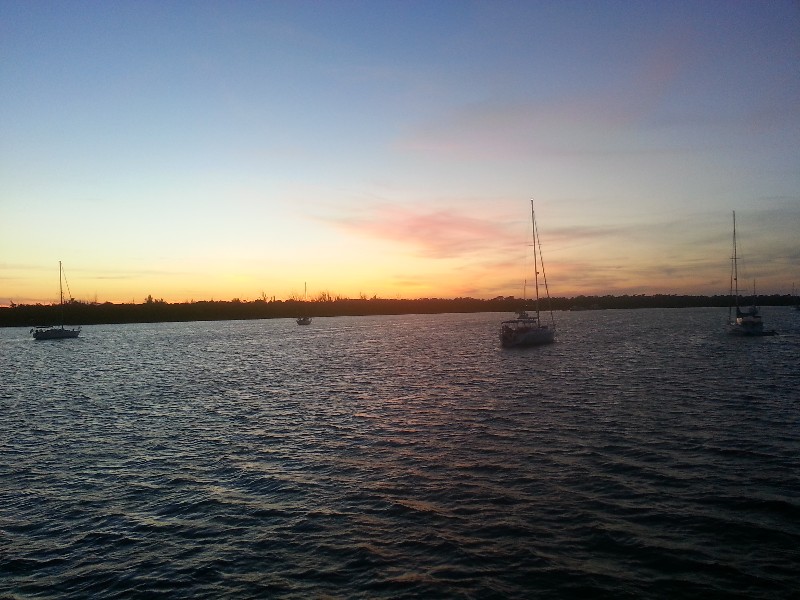 We arrived to Pelican Bay and were safely anchored at 1300 in approximate location
N26°40.966, W082°14.442
. We traveled today for 4 hours covering 20 nautical miles averaging 5 knots.
I spent the afternoon underwater cleaning the running gear and bottom of the boat. It was not bad for having done nothing to it for a year... but still took a about 3 hours... :)


Posted at 7:23 PM


Trip Statistics
2014 Trip South

We departed from Stamford, CT on November 10, 2014 and arrived to Punta Gorda, FL on December 13, 2014.

Overall: 33 days
Moving: 24 days
Stopped: 9 days
3 days in Atlantic City, NJ waiting for weather.
1 day in Chesapeake City, MD visit friends.
1 day in North Beach, MD waiting for weather.
3 days in Smithfield, VA visit friends.
1 day in Swansboro, NC visit friends.

Distance traveled: 1,633.75 statute miles
Moving: 222.5 hours
Averages:
68.1 statute miles per day
7.34 miles per hour
9 hours and 16 minutes per day

Marinas, Docks, Anchorages:
13 nights PAID docks
18 nights FREE docks
1 night anchored.


Posted at 5:08 PM


FINAL DAY
CT to FL Day 33
Fort Myers, FL to Punta Gorda, Fl

We departed from Fort Myers this morning at 0800 on the last leg of our 2014 trip south. This is both a sad day and a happy day. Sad that this ends our cruising till spring of 2015 and happy that we are back to our winter home.
Being a Saturday there were tons of boats on the water going in all directions. Radio was very busy as well. We were lucky in that we had a favorable current with us most of the day and it shortened our typical 8 plus to 7.5 hours arriving at 1530 with an awesome welcoming party on the dock to meet us as we docked. Very nice to see all of our winter dock mates and I'm sure there are a few new ones we will meet.
We are docked in Fishermen's Village Marina slip B-13till sometime in April 2015 at
N26°55.740', W082°03.824'
. We traveled today for 7.5 hours covering 53.6 nautical miles averaging 7.1 knots.


Posted at 3:17 PM