CT to FL Day 42
Vero Beach, FL to St. Lucie, FL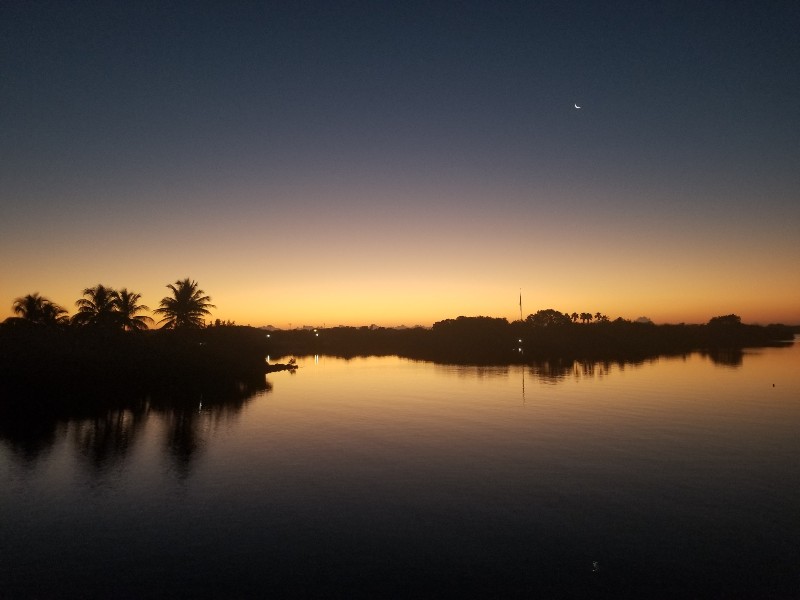 We left the Vero Beach anchorage this morning at 0700 just before sunrise and were back in the ICW in 5 minutes... this anchorage is very close to the ICW and subject to a lot of boat wake...once the sunset the boat wake stopped and it was a peaceful night.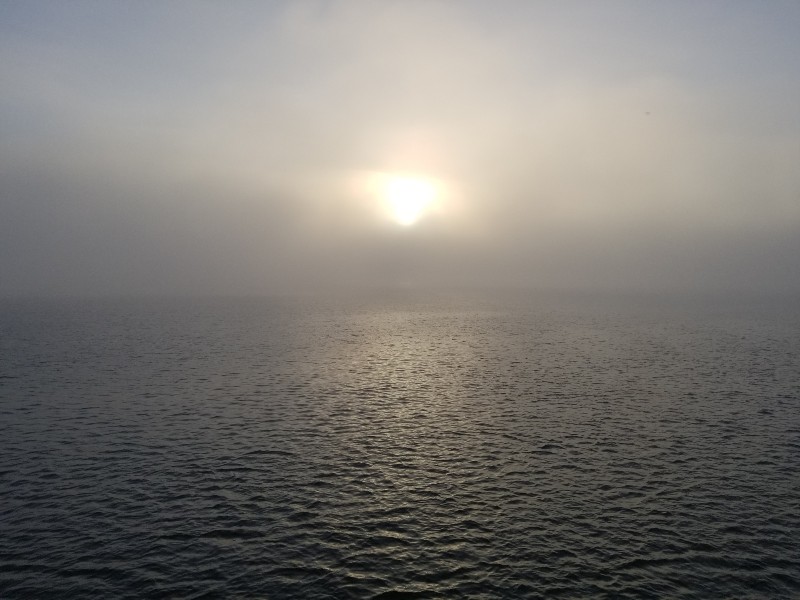 Pretty much the same as yesterday... we saw a beautiful sunrise and it disappeared behind the clouds... it was not long before the fog rolled in... the sun tried real hard to burn the fog off but it hung with us till mid morning... eventually turning into a bright sunny day.
Had a delay in Stuart with the train bridge at the Roosevelt Bridge... just as we arrived to the area the train bridge started closing... waited about 30 minutes for the train to clear and the bridges to open.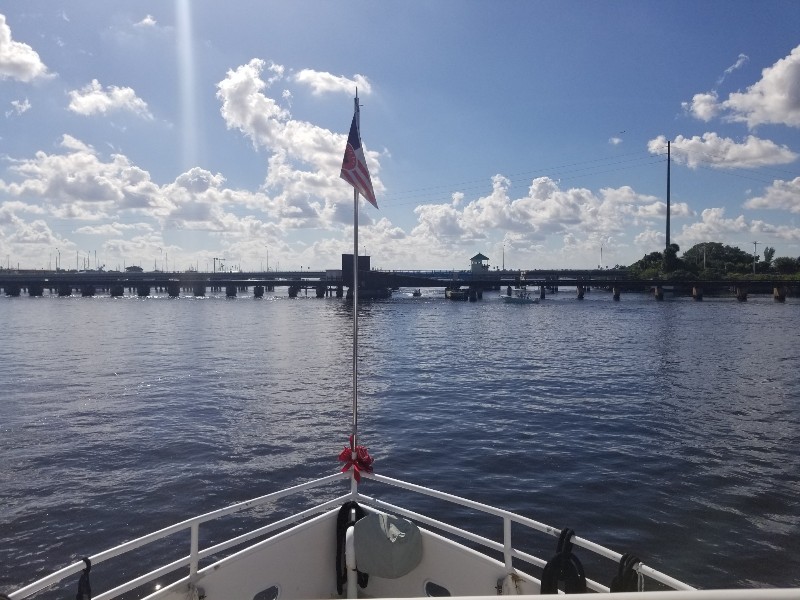 When we arrived to St. Lucie Lock we were informed that we now had to wear PFD's while in the lock and also shut our engines off... this came as a total surprise to us so we had to scramble to get everything ready... but he was not letting us lock through unless we complied...
Took 45 minutes to lock through... rising 15 feet.

We arrived to our destination for the day... St. Lucie Lock Park and were securely docked at 1515... our position for the night N27°06.592', W080°17.170'. We traveled today for 8.25 hours covering 44.3 nautical miles averaging 5.4 knots.

If I take the bridge wait and the lock time out we were moving 7 hours averaging 6.3 knots...


Posted at 4:08 PM


CT to FL Day 41
Cocoa, FL to Vero Beach, FL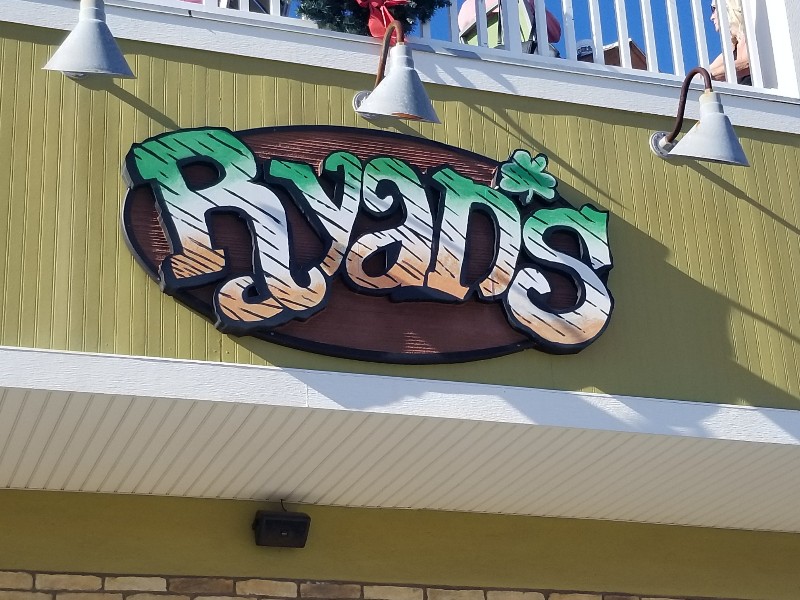 Yesterday we totally stuffed ourselves with Ryan's Pizza in Cocoa... had to take walk around town to kill some of the calories...
The new City Docks are awesome... signs welcoming you to stay overnight but to please limit your stay to 48 hours... most of the town or city docks are "daytime only" no overnight... so it's nice to see what Cocoa has done.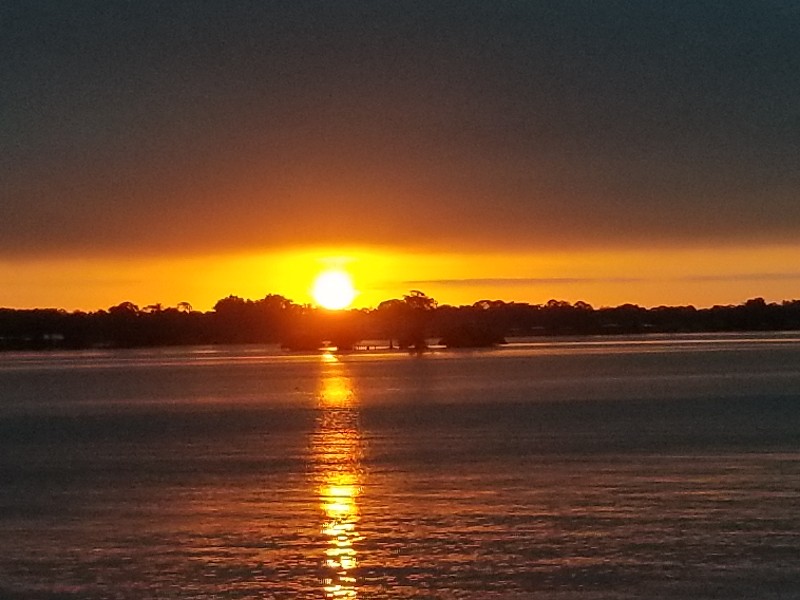 Up early and away at 0715 before sunrise... it was a short good morning by the sun... it was overcast and as soon as the sun peeked out it was quickly hidden by the clouds and later in the morning we came into thick fog for about 2 hours...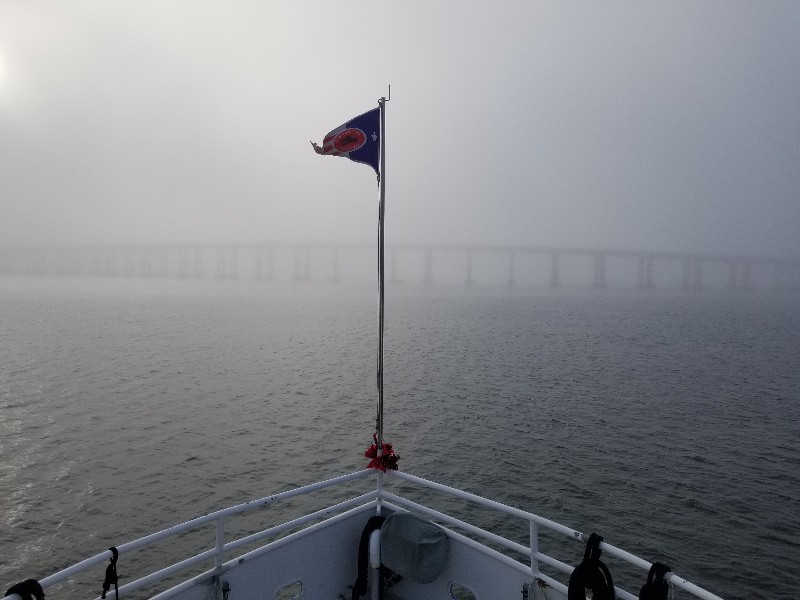 Once the fog burned off the early overcast sky had disappeared and we had a bright sunny day the rest of the day.... and the small boats came out of the cracks... they were everywhere going in all directions... very seldom was there less than 5 to 6 boats in view around us... it was madness.

We arrived to our destination for the day... Vero Beach and proceeded to the Active Captain Anchorage named "Red Gazebo"... we were securely anchored at 1415... our position for the night N27°38.937', W080°22.279'. We traveled today for 7 hours covering 47.31 nautical miles averaging 6.76 knots.


Posted at 3:11 PM


CT to FL Day 40
Mosquito Lagoon to Cocoa, FL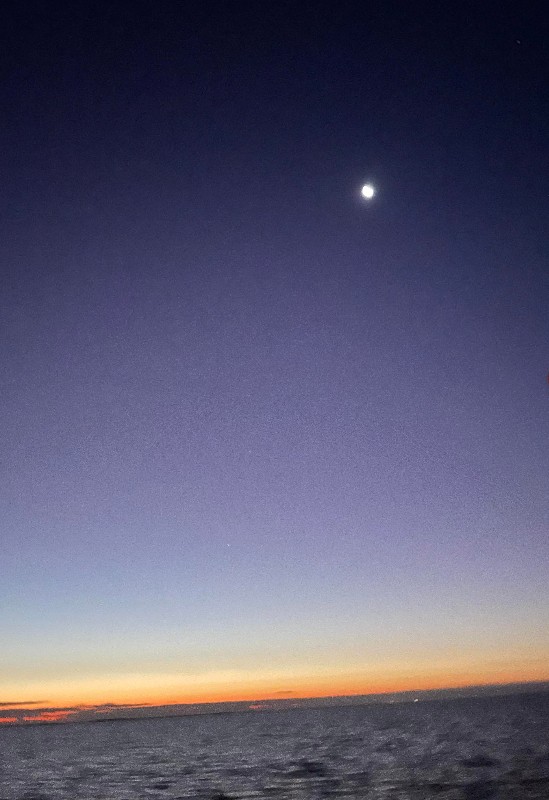 After a very peaceful night at anchor we awoke very early at 0530... still very dark... moon was visible in the sky above the skyline where the sun had started to brighten the horizon... quite beautiful. We took our time preparing to leave finally getting away at 0700 and heading back to ICW.
We had one other boat anchor close to us and I could see a sailboat that had anchored maybe 2 miles south of us... other than those two boats Mosquito Lagoon was empty... still had alight breeze from the south.
Our destination for today planned as Cocoa, FL... where will get to eat at one of our favorite pizza restaurants... Ryan's Pizza... it was one of our regular stops heading north and south every year... this will be the first time we have been in 4 years... looking forward to it.
For a Wednesday the small boat traffic was insane... we figured it had to be because it's the week between Christmas and New Years... a lot of pontoon boats...


We arrived to Cocoa at approximately 1145 and there was space on the Cocoa City Docks... the docks we were used to were gone and brand new floating docks were here now... much longer than the previous fixed docks... one of the hurricanes had destroyed the old docks... the new ones are VERY NICE INDEED!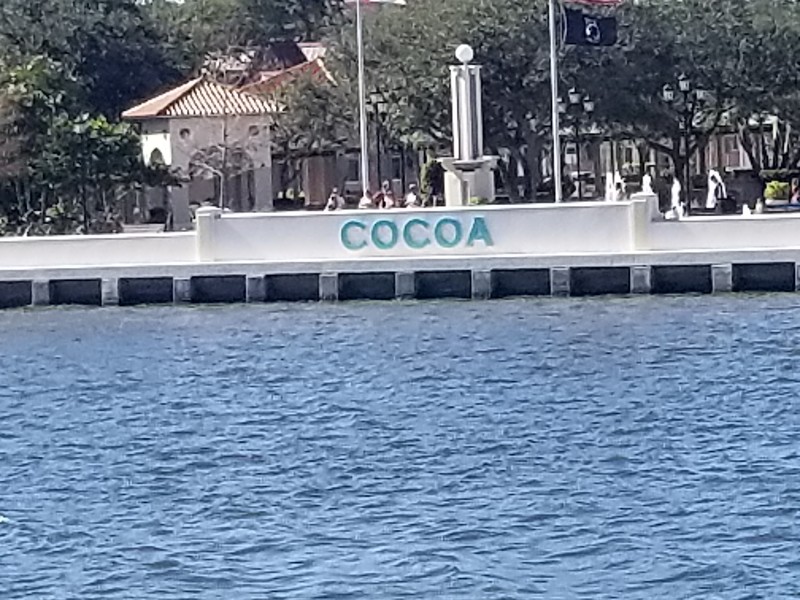 We were secure to the docks at 1200... our position for the night
N28°21.293', W080°43.339'. We traveled today for 5 hours covering 32 nautical miles averaging 6.4 knots.

Looking a the Google Maps link displayed when you click on our coordinates the new docks are not shown... looks like a barge of some sort instead of docks... but that's where we are...


Posted at 1:59 PM