CT to FL Day 9
North Beach, MD

It's was a bone chilling 25 degrees this morning at 0600... felt much colder with the winds blowing at over 25 knots... SO... we are spending another day here at
Herrington Harbour South Marina
. The winds were howling all night out of the NW and this morning the forecast was for 6 foot seas in Chesapeake Bay and a Gale Force winds warning till 1600. Tomorrows forecast looks better but we'll see what it looks like as the day progresses... :)


Posted at 9:26 AM


CT to FL Day 8
Chesapeake City, MD to North Beach, MD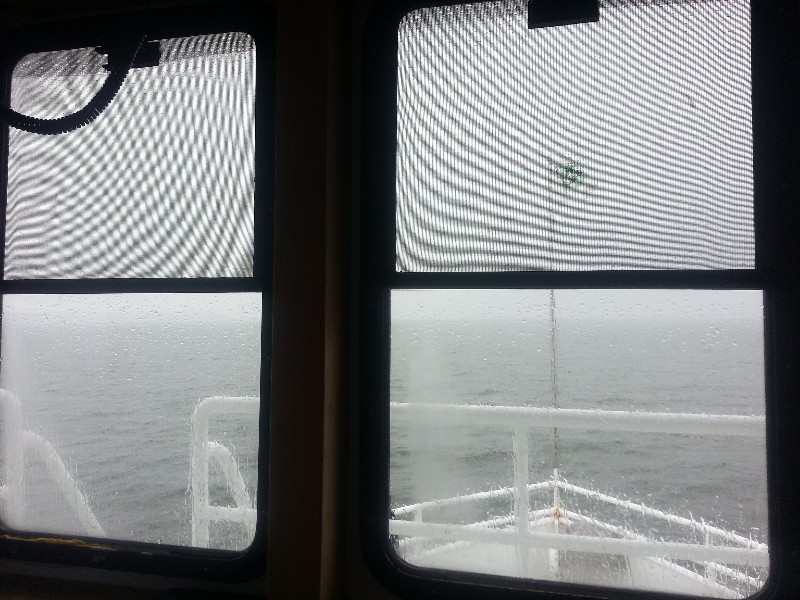 We departed from Chesapeake City at 0730 and headed west on the C&D Canal. The forecast for the day was rain, rain, and more rain as a cold front came across the area. The winds were not bad at 10-20 knots most and not producing 1-3 seas. It was COLD…. 34 degrees when we left the dock. It did get up to the low forties about mid day. The only thing that was not in the forecast was the fog and we had quite heavy fog most of the morning with visibility down to about quarter of mile.
The day was pretty uneventful... saw a few boats but all were commercial vessels… couple of Army Corp boats, a small tug pulling barge and two ships.
The current was with us for the majority of the day pushing over 9 knots in the C&D Canal and over 7 knots most other areas.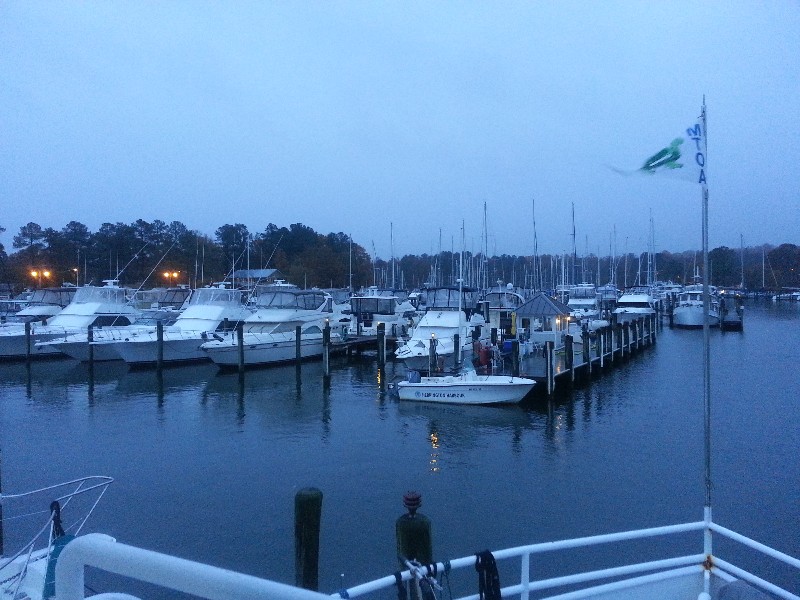 We arrived at our location for the night… Herrington Harbour South Marina at 1600. Approximate position for the night
N38°43.607', W076°32.542'
. We traveled today for 8.5 hours covering 62.0 nautical miles averaging 7.3 knots.


Posted at 3:48 PM


CT to FL Day 7
Chesapeake City, MD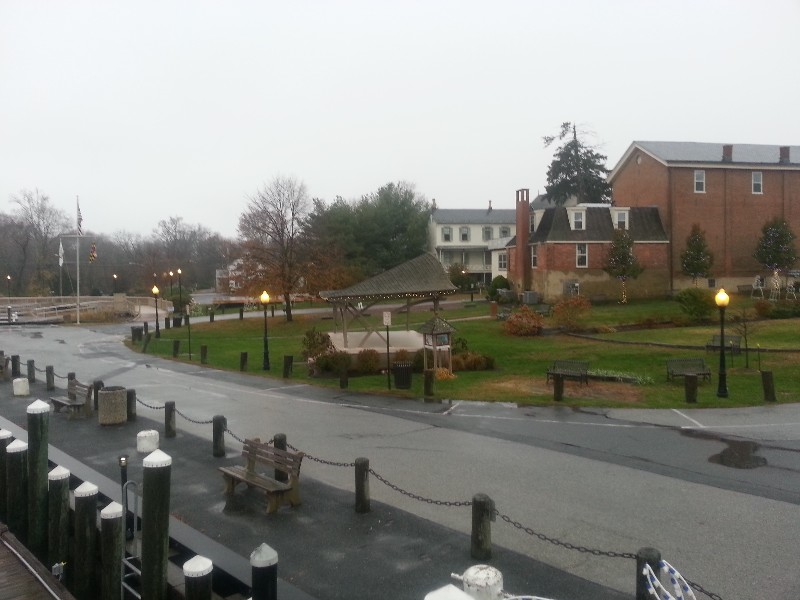 Layover day in Chesapeake City to visit with some friends. Cathy and Jim Fisher who live in Baltimore drove over and we had a great visit with them. We had lunch in Elkton at Baker's Restaurant... which was very good. We had a good time catching up on things since we had last seen each other.


Posted at 3:31 PM