FL to CT - Day 35
Hampton, VA to Crisfield, MD

We spent an uneventful evening on the hook in Hampton...Susan said it stormed... pouring down rain with thunder and lightning.... never heard it... I slept right through it... woke to alarm at 0530 to get an early start today with destination planned as Crisfield, MD. Anchor up and underway at 0630.
It was forecast for NNE winds 10-15 knots with 1-2 seas... of course it turned out being much worse... Winds were NE and a little over 20 knots steady... seas were more like 3-4 and very close together and we were heading directly into them... this makes for a very bumpy ride... and there were always that 4th set of waves that is much larger... Susan and Lily were not happy to say the least. It was also raining on an doff all day... just a real YUKKY DAY!
Our boat traffic is way down now... the majority of it stopping in Norfolk for the upcoming AGLCA Rendezvous in the first week of May... everyone we had met along the way was headed to it. We only saw one sportfish going north, a tug and barge heading south and one large container ship heading south.
It did calm down to the forecast of 1-2 seas about 1300 so the last portion of the trip to day was much nicer than the morning pounding.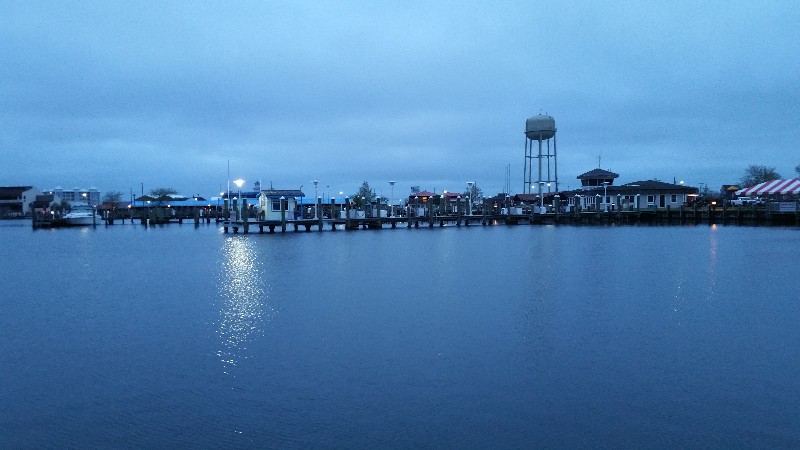 We arrived to our destination Somers Cove Marina in Crisfield, MD at 1700. Our location for the night is
N37°58.642', W075°51.403'
. We traveled today for 10 hours and 30 minutes covering 65.8 nautical miles averaging 6.3 knots.


Posted at 6:32 PM


FL to CT - Day 34
Smithfield,VA to Hampton, VA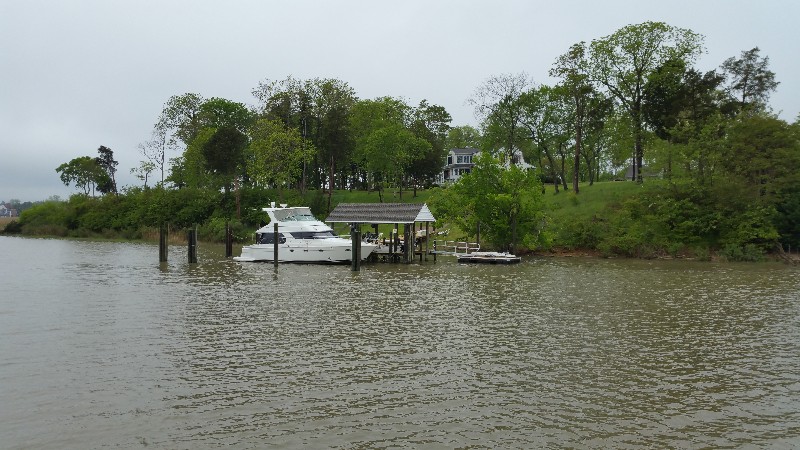 We had to wait for high tide to depart from Smithfield today... it was leave at 0330 in the morning or 1530 in the afternoon... with the number of crab pots we saw coming in we opted for 1530 departure... we actually left at 1445 as the wind was coming out of the ENE and appeared to be blowing the water into the Pagan River. We had no issues with depth going out as we did coming in a couple of days ago.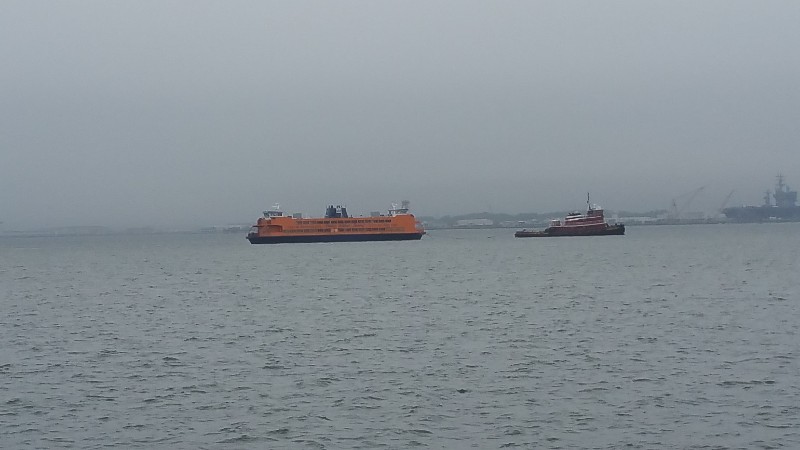 We planned to go to the Hampton area and anchor which would give us a good starting point to head up the Chesapeake Bay tomorrow.
Did see something unexpected... a tug towing a Staten Island Ferry into Norfolk.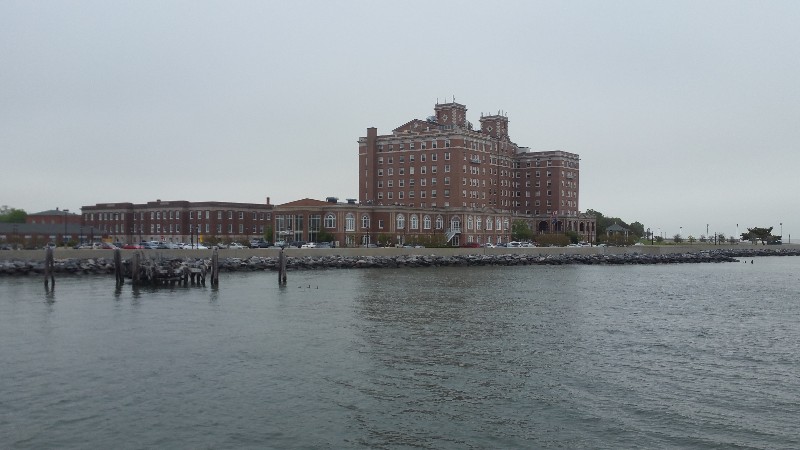 We arrived to our destination for the night at 1730 and dropped the anchor in Old Point Comfort near Fort Monroe at
N37°00.542', W076°19.049'
. We traveled today for 2 hours and 45 minutes covering 18.6 nautical miles averaging 6.8 knots.


Posted at 8:53 PM


FL to CT - Day 33
Layover Smithfield, VA

We always enjoy this stop on our trips north and south... Judy and Wayne McPhail are awesome! Last night we had a dinner at their home with 3 other local couples... Steak and Flounder and all the fixings... great evening!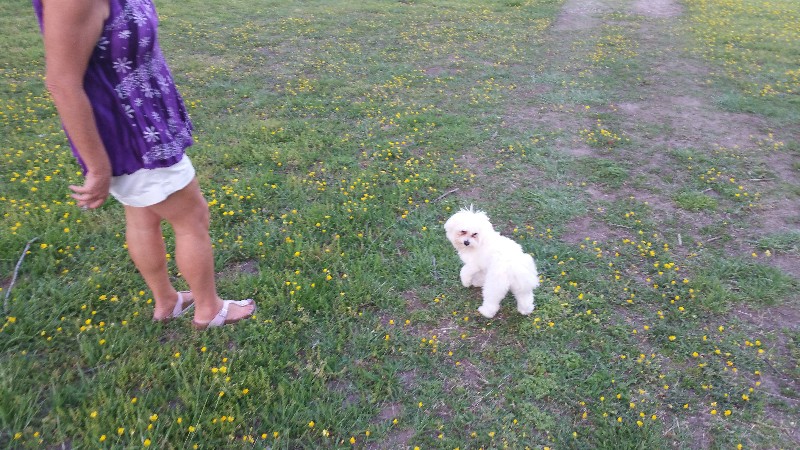 Lily went to the VET this morning and everything with her right leg is fine... nothing broken... Vet said it most likely is just a strain and will slowly get better. Her ears were cleaned and checked and looked a little red so we have some medicine to put in her ear each day. But nothing serious wrong... :)
I was able to work on the starboard engine and found that the problem was the raw water impeller had lost 4 of it's 8 blades and the pieces that broke off were blocking the water flow. Installed a new impeller and tested... good water flow and no overheating. Also completed the oil changes on both engines today... new oil, overheating issue fixed. SAILS is ready to go!
We'll have dinner again tonight with Judy and Wayne... be just the 4 of us... or should say the 6 of us... Lily and their cat Patches. Lily is really enjoying their yard... it's full of small yellow flowers... first time she had been off a leash and can run freely... she is loving it!


Posted at 4:33 PM