FL to CT Day 42
Barnegat Light, NJ to Jersey City, NJ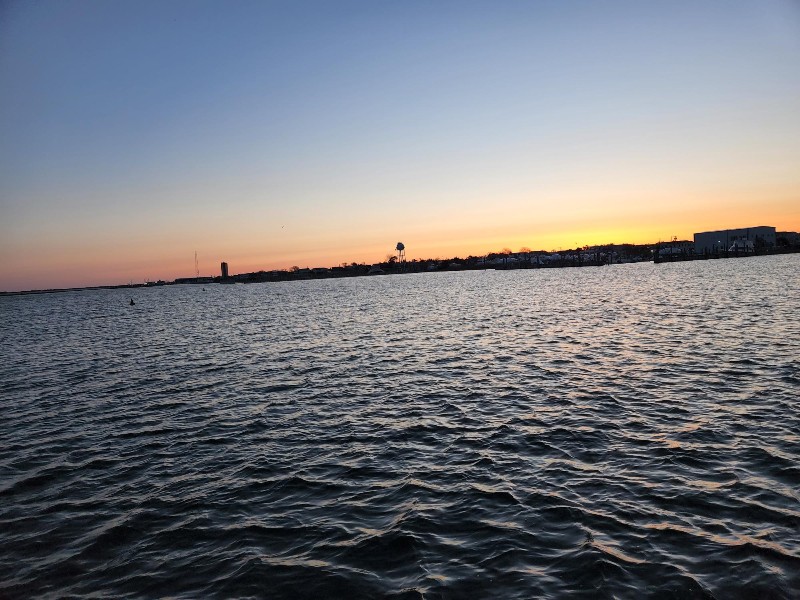 Off to an early start again this morning… pulled the anchor at 0645 and headed back out to the Atlantic… today's forecast was much better, but we still planned to hug the coast…. If all goes well, we should be in New York City in 8 to 9 hours.
The day was picture perfect… sunny, calm seas and light winds… still had the swell but much less that yesterday… it was Saturday so we had a lot of small fishing boats to deal with…
The only down side was the current when we reached Sandy Hook… we had a strong current on our bow slowly us to 4.5 to 5 knots… we had this current the rest of the day.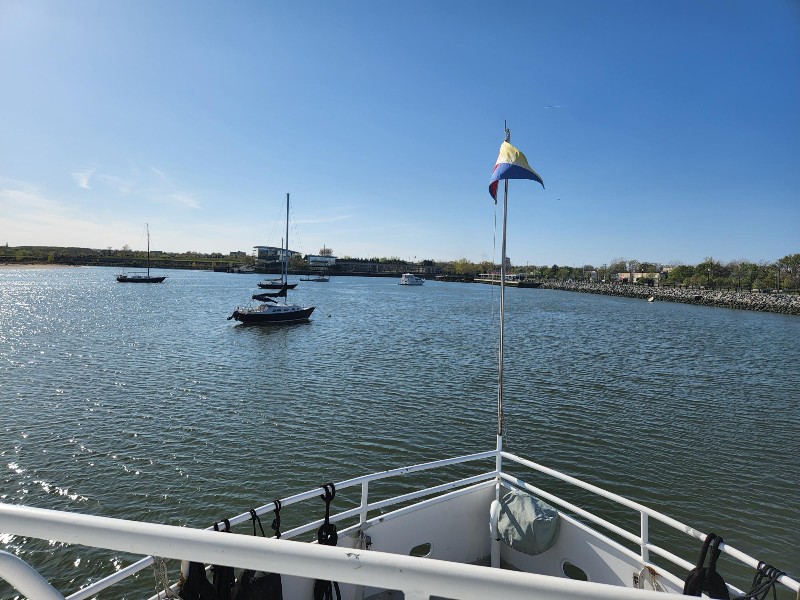 We reached our destination Liberty State Park Jersey City, NJ… this is directly behind the Statue of Liberty… we dropped the hook and was securely anchored at 1630... Our position is N40°41.703', W074°03.727'. We traveled today for 9.75 hours covering 60.2 nautical miles averaging 6.2 knots.


Posted at 5:13 PM


FL to CT Day 41
Cape May, NJ to Barnegat Light, NJ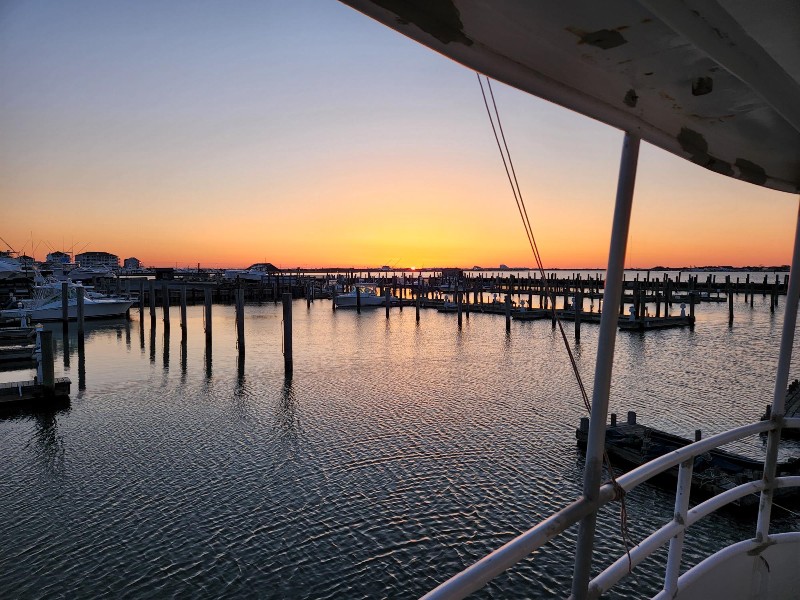 We awoke this morning at 0600 with high hopes that we would have calm seas… still had winds blowing 20-25 knots but they had been westerly for a few days… plan was to exit the inlet and check it out… if all was good to hug the coastline running north. We departed Utsch's Marina at 0700 and headed toward the inlet.
Exiting the inlet, it was calm compared to our last couple of attempts a few days ago… once outside the inlet we turned north and stayed close to beach… running parallel to the beach about 1 mile off… it was really very nice… we had a small ground swell maybe 2 feet at most on our bow and the ride was acceptable… off to Atlantic City.
ETA to Atlantic City was approximately 1230… thought that was too early to stop so we looked at options further north… Manasquan was too far… going inside at Atlantic City and continue north on the NJICW… feared with the high winds we have had for a few days there would not be enough water… its skinny water going that way under normal conditions… only other option was Barnegat Light. We have not bee in or out of that inlet since we had our "incident" there several years ago… being so calm Susan agreed and we were bound for Barnegat Light… approximate ETA 1630.
There really was not any boat traffic today… a few recreational boats just outside some of the inlets fishing but nothing else… Well, there were some commercial boast/ships moving but nothing else… it was really windy, and the forecast was for 3 to 5 seas NW winds 20-25 knots with gusts to 30 knots… this forecast was spot on except for the 3 to 5 seas… maybe several miles offshore it was 3 to 5 but a mile off the beach it was just the 2 ft ground swell.
We arrived at Barnegat Light Inlet around 1615 and turned out of the deep water to the 10–12-foot water just outside the inlet… we had not seen anything large until the turn… the 2 ft ground swell got big when it hit the depth change… we had a couple of 4 to 5 footers rock us a bit until we were well into the shallower water… I was really surprised to see this happen… Susan was a little freaked out by it but soon we were well within the breakwaters and completely calm seas…
We continued inside and to the south to an anchorage we had been before and dropped the hook… secure at 1645... Our position is
N39°45.129', W074°06.921'
. We traveled today for 9.75 hours covering 68.7 nautical miles averaging 7 knots.


Posted at 5:34 PM


FL to CT Day 40
Layover Cape May, NJ

Winds still blowing 25 knots plus... not moving today.


Posted at 12:23 PM