SC to CT Day 13
Heathsville, VA to Solomons, MD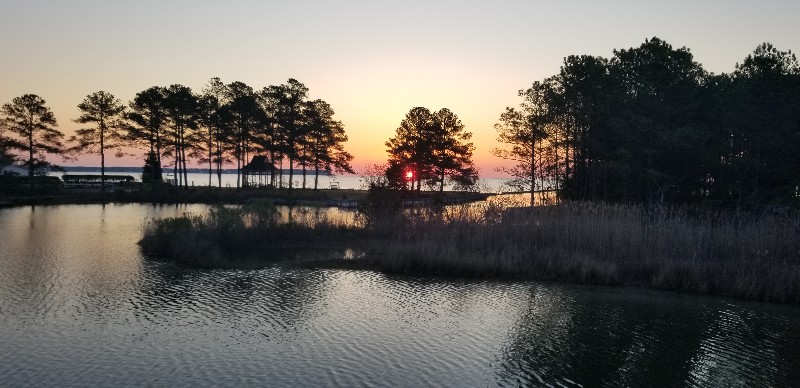 Weather forecast for today was WNW Winds 10-15 kts with gusts to 25 kts... seas 3 ft... not a great forecast... yesterday it had been 5-10 knot winds after the early morning high winds and rain... and it was dead calm all night long... and wind reports when I woke up on the bay were reporting less than 5 knots... typically, wind does no pick up till around 0900 to 1000...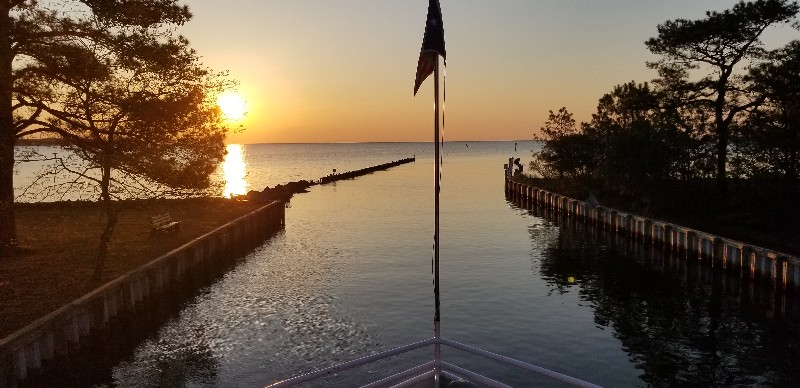 leave early and get north of the Potomac before the winds pick up and we would be home free with a more westerly wind... I decided to roll the dice and leave... we left the dock at 0645.
Things were great till about 30 minutes north of Smith Point...winds 5-10 knots with 1 to 2 foot seas... then the wind started to pickup... not much at first just seeing a few gusts to 20-25 knots... about halfway across the mouth of the Potomac River we had full 20 knot winds with gusts to over 30 knots... 1-2 seas did not take long to change to solid 4 footers with some nice 6 ft rogues... Spray from the waves was slamming against the pilothouse windows... but at this point we were committed to continue north... just had to tough it out for a couple of hours... then we would be lee of Point Lookout on the north side of the Potomac.
Then luck was not with us... the wind direction starting shifting to more northerly... it was right on our nose... we did not get as much wind protection from Point Lookout as expected... running a mile or two off the beach we still had 2-4 footers and once we pasted Solomons we would have no wind protection from land... we would most likely go back to the 4-6 foot seas and we would be in that for 4 or 5 hours more... NOPE... we made a decision to stop when we reached Solomons, MD... that was still a couple more hours to go.
We reached Point No Point and made a turn to port to continue along the shore... we were hailed by a Navy Patrol boat on the VHF... they asked to maintain our course along the shore line and stay within 3/4 of a mile of the shore as the gunnery range was active today with live fire... I acknowledged and moved to within the requested range... which ended up helping with the seas more than I expected... waves down to 1-2 ft... the wind had also shifted back to a more westerly direction which helped... but we still planned to stop in Solomons, MD.
There were actually 6 Navy patrol boats patrolling around the gunnery range according to AIS... we did see some helicopters making low runs over the range... but being 2 miles west of the action we did not see much more than them flying over the range... couldn't see any of the live action.
Earlier when we decided to stop in Solomons we made a reservation at Calvert Marina... can't beat $1.00 per foot rate and $10 for electric. WE have stopped here in the past and it's a great stop when things are open in town... but with the Corona Virus everything is closed down.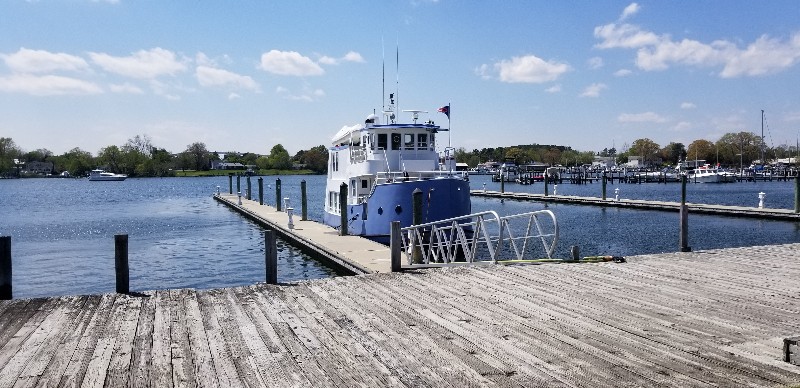 We arrived to Calvert's Marina at 1300 and were securely docked at 1315. Our location for night is
N38°19.932', W076°27.424'
. We traveled today for 6 hours and 30 minutes covering 42.1 nautical miles averaging 6.5 knots.


Posted at 4:37 PM


SC to CT Day 12
Layover Heathsville, VA

Weather this morning raining and winds 25-30 knots... staying put at Ingram Bay Marina today.


Posted at 8:26 AM


SC to CT Day 11
Reedville, VA to Heathsville, VA

We left Fairport Marina this morning at 0715 and headed back to out to eh Chesapeake Bay. Forecast was for 1-2 seas and NW winds 8-12 knots... Forecast was totally off in regard to winds and seas... soon as we out of the lee of Smith Point we started getting 3-6 seas and winds 20 knots plus... it was like someone turned on a switch for wind and waves. We were just not in the mood to endure these conditions for what could be hours so we turned 180 and headed back toward Reedville.
We had virtually no cell or internet service in Reedville...marina had to wifi so we opted to head into Ingram Bay Marina just a bit south of Reedville where we would have wifi and cell service.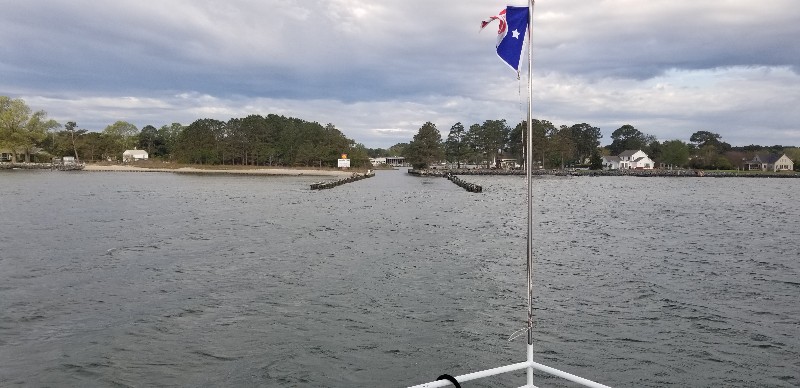 We arrived to the Ingram Bay Marina breakwater at 0815 and once into the harbor we were greeted by Billie the dockmaster waving us toward a slip... slip looked really narrow... we cleared the out pilings no problem... the inner columns we attempted to spread them a bit wider with SAILS... we came to a stop 10 feet short of making into the slip... wedged tight between the two inner pilings... so, we went to plan two and backed out of the slip and to the outside of the furthest east slip... which was basically a side tie with no slip/pier to our port side.
We were securely docked at 1830 at
N37°48.176', W076°18.534'
. We traveled today for 1 hours and 15 minutes covering 7.6 nautical miles averaging 6.1 knots.


Posted at 2:59 PM