CT to GA Day 13
Hampton, VA to Great Bridge, VA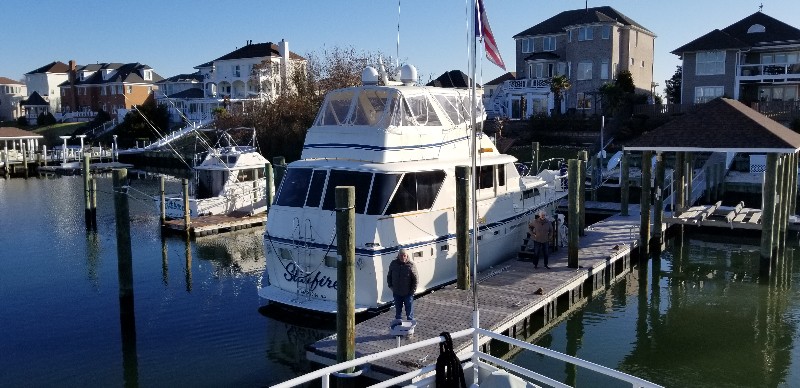 We had a great time in Hampton with Judy and Wayne, Mike and Michelle and our new friends Ray and Beckie... we always look forward to this stop as they are cherished friends.
We were away from the docks at 0915 and headed out of the Salt Ponds to the Chesapeake Bay... the entrance to the Salt Ponds is currently being dredged and they were hard at work as we exited this morning...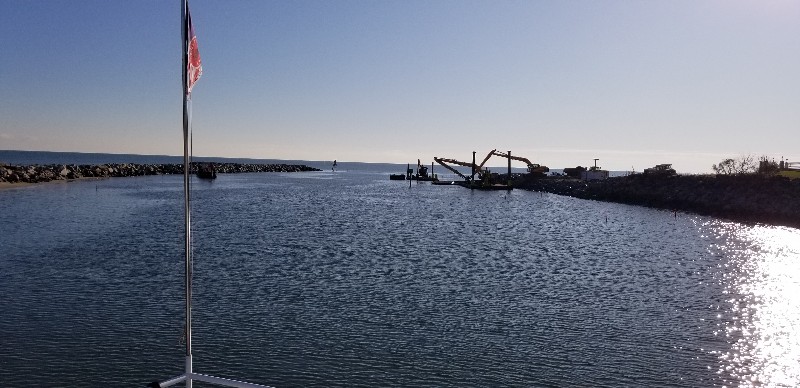 it was just after low tide and there was plenty of water and with the incoming tide we had a nice boost in our speed to Norfolk and beyond.
We were running right on schedule to make the Great Bridge Lock for the 1300 opening and we came to the Southern Railroad Bridge #7 adjacent to the Gilmerton Bridge.... it was in the closed position with maintenance trucks and works on it... not a good sign... we received a hail on the VHF from what I must assume were the workers on the bridge... saying they were clearing off so the bridge could open... the wait was maybe 15 to 20 minutes... not terrible but long enough to cause us to miss the lock at 1300... :(
Once through the bridge we continued slowly toward the lock arriving at 1305... next opening 1400... so we waited... :(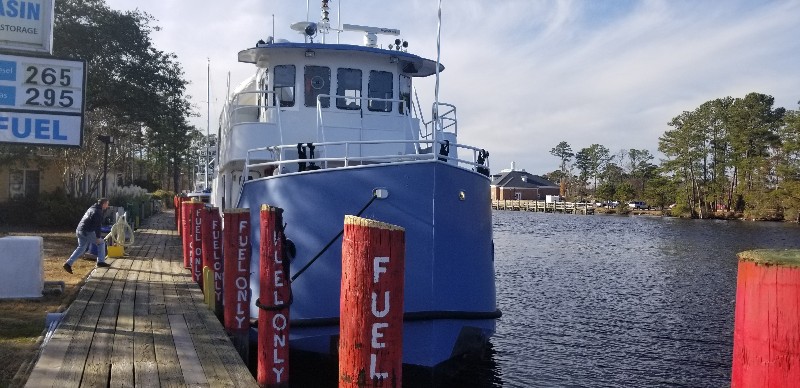 The lock went smoothly and we through it and Great Bridge Bridge arriving to the Atlantic Yacht Basin at 1415 and first stop was the fuel dock... time to feed SAILS... nice high speed pumps... less than 30 minutes and we had taken on 600 gallons of diesel.
We could not spend the night at the fuel dock had to move down about 300 yards to our slip for the night... we were securely docked at 1500... Our position tonight is
N36°43.210', W076°14.037'
. We traveled today for 5 hours covering 26.4 nautical miles averaging 5.3 knots.


Posted at 3:54 PM


CT to GA Day 12
Layover Hampton, VA

Spending a few days here in Hampton visiting friends.


Posted at 5:02 PM


CT to GA Day 11
Layover Hampton, VA

Spending a few days here in Hampton visiting friends.



Posted at 5:01 PM