FL to CT Day 30
Annapolis, MD to Chesapeake City, MD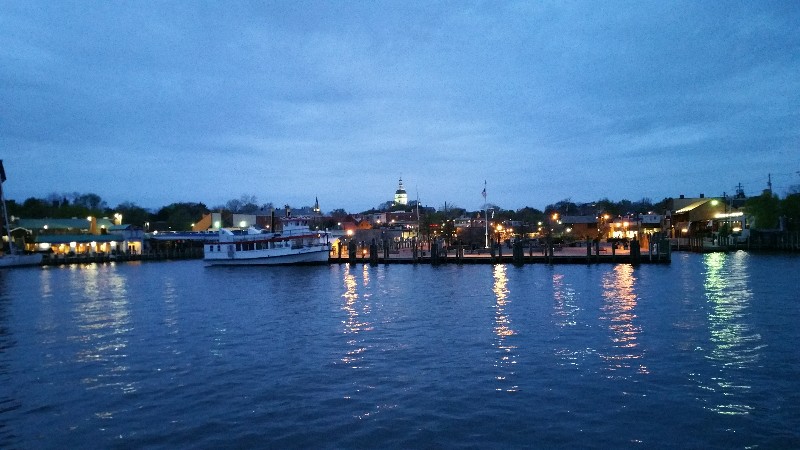 We left Annapolis this morning at 0620 and headed back to the Chesapeake Bay and the Bay Bridge.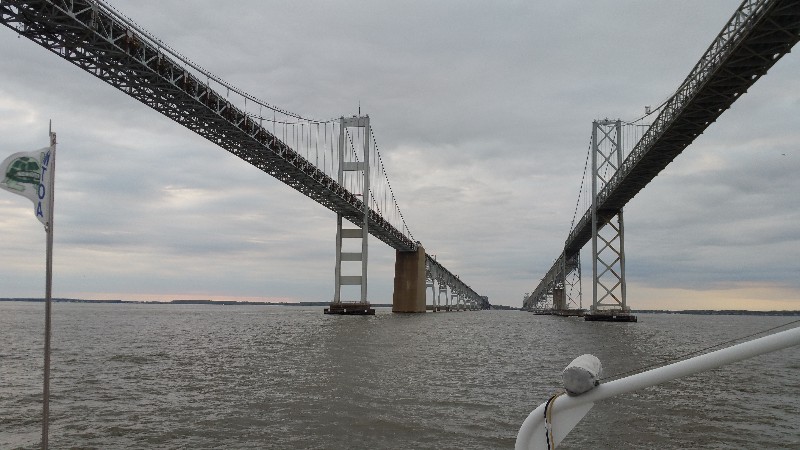 Saturday and the fishermen were out and getting in the way as they normally do... they are all trolling with the "little boats" out to each side that they then hang several fishing lines from... I tried to be nice as I could and when I would see one that was in danger of colliding with us I sounded the horn... rather than alter course or slow down so they would not be crossing our bow... they speed up thinking they can cross in front of before we get to them.... and at the same time waving at us to alter our course and slow down... and also waving to me with their middle fingers extended... three times I had to slow and alter course 40 degrees to avoid them... you would think if you were on a 20 ft boat and saw a 45 ft steel boat heading your way you would avoid it... NOPE! had to deal with them for about 2 hours.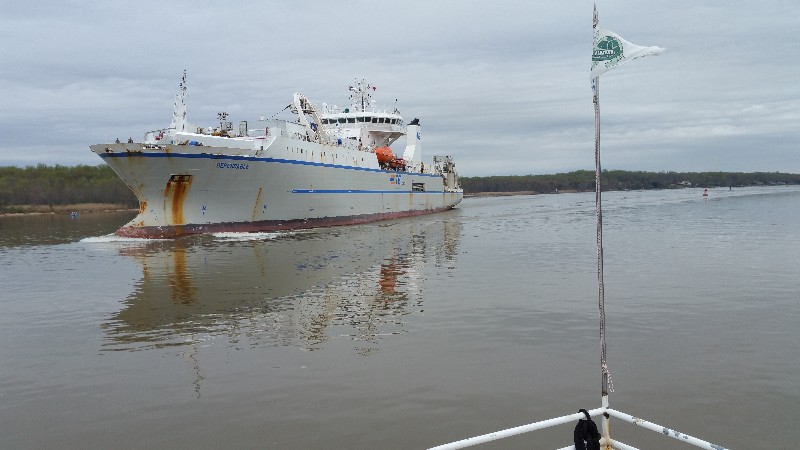 Other than the fishermen we only had two other boats in our vicinity... two large ships passed heading south on the C&D Canal... sort of narrow area and they are pretty intimidating...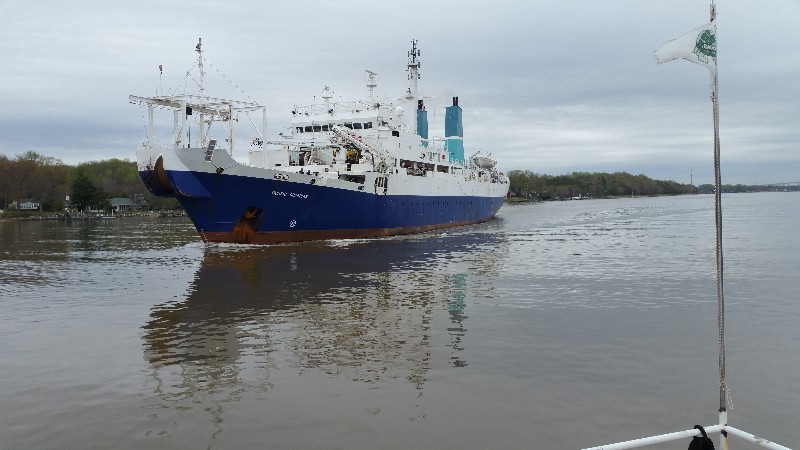 Had current with us all day pushing well over 8 knots several times... very nice when this happens.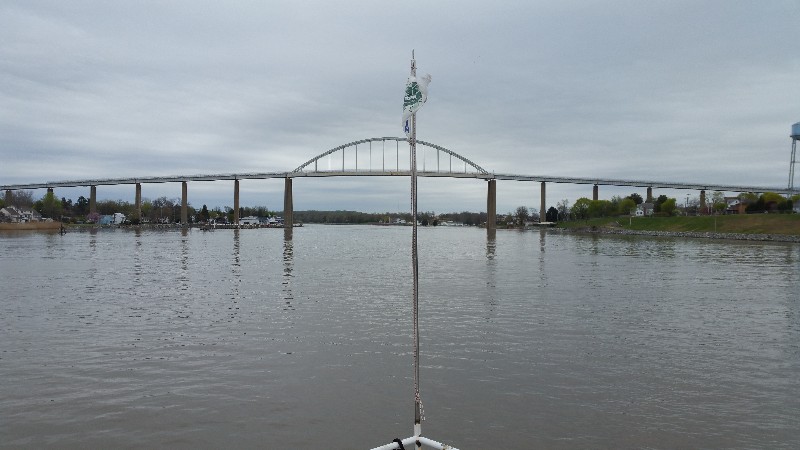 We arrived to the Chesapeake City, MD at 1835 and docked at the city docks. N39°31.635', W075°48.666'. We traveled for 6 hours and 15 minutes covering 49.6 nautical miles averaging 7.9 knots.


Posted at 1:50 PM


FL to CT Day 29
Callao, VA to Annapolis, MD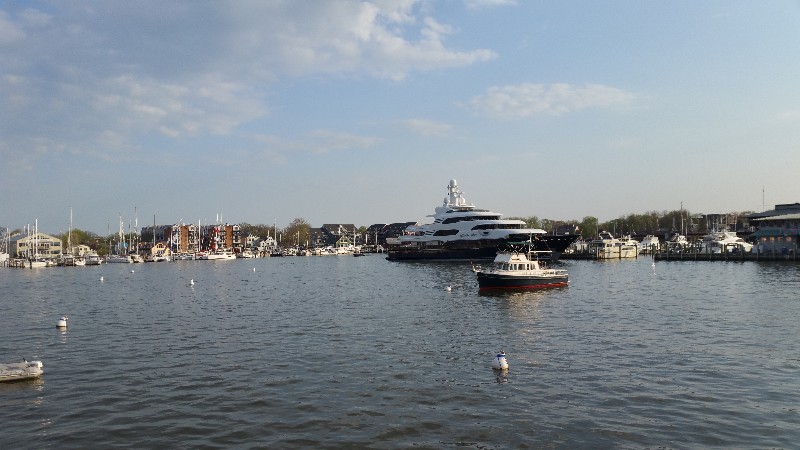 We left Olverson's Lodge Creek Marina this morning at 0650... We arrived to the Annapolis MD at 1810 and took a mooring ball.
N38°58.557', W076°29.006'
. We traveled for 11 hours and 15 minutes covering 72.2 nautical miles averaging 6.4 knots.
This is the first time we have been into Annapolis... wish we had time to stay a day and look around town but we will be off in the morning early.


Posted at 6:31 PM


FL to CT Day 28
Layover Callao, VA



Posted at 10:36 AM