FL to CT Day 36
Chesapeake City, MD to Cape May, NJ

Checking when the best time to leave Chesapeake City for the most favorable currents to Cape May, NY was 0200… we were not going to leave that early… we decided just to leave at our normal time around 0730 and just not worry about the current. Up at 0630 and prepared SAILS for departure by 0730… engine room check, etc… We were clear of the dock at 0730 on the nose.
We had full current against us when we left… appeared to be 2 knots plus slowing us to 4.5 to 5.0 knots till we reached the end of the C&D Canal and turned into the Delaware River and we got a big boost in current running at 8 to 9 knots for the next 3 or so hours when we started to slowly loose our boost and once again back to 5 to 5.5 knots… it did improve slightly anear Cape May running 6 to 6.4 knots for the last couple of hours.
The winds were 15 to 20 knots out of the East all day which made the Delaware Bay quite choppy with 2 to 3 foot waves… with the strong winds and short chop we had spray hitting the pilothouse windows most of the day… and it was COLD… mid 50's and the wind made it feel like 40's…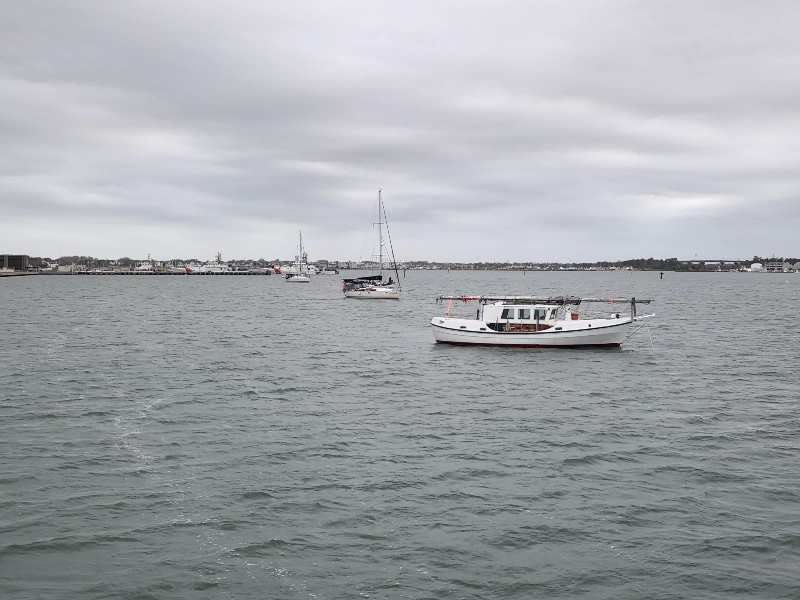 We arrived at Cape May at approximately 1700 and decided to anchor near the Coast Guard Station… there were three other sailboats already anchored here. We were securely anchored at approximately 1715... Our position is N38°57.024', W074°52.956'. We traveled today for 9.75 hours covering 63 nautical miles averaging 6.5 knots.


Posted at 5:51 PM


FL to CT Day 35
Layover Chesapeake City, MD



Posted at 11:09 AM


FL to CT Day 34
North Beach, MD to Chesapeake City, MD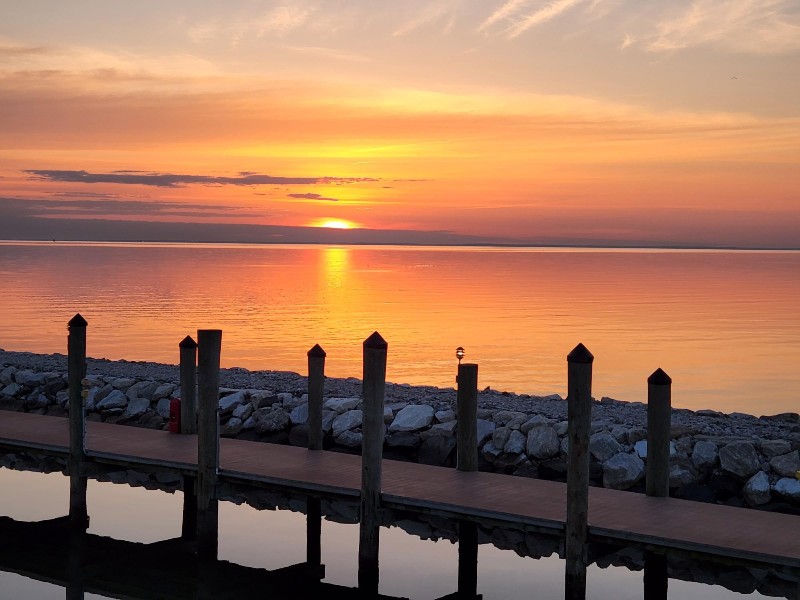 Awake a little earlier to get an earlier start… destination for the today… Chesapeake City Town Docks… Docks are FREE with Electric $15 per night… we want to get there as early as possible to have a better chance of getting a space on the dock… Underway at 0615.
We did have current in our favor all day… 1/2 knot up to 3 knots in the C&D Canal… this shaved some time off the trip arriving at approximately 1430… sadly though it was not early enough to get a space on the dock… although there appeared to be only one cruising boat… the others were small local recreational boats… being Saturday this dock is very popular with the locals to go to the bar/restaurants in Chesapeake City… we had to go across the C&D Canal to Schaefer's Canal House Marina… maybe a space will open up tomorrow and we will get a spot.
We were secure at Schaefer's at approximately 1445 with shore power connected... Our position is
N39°31.781', W075°48.766'
. We traveled today for 8.5 hours covering 62.1 nautical miles averaging 7.3 knots.


Posted at 3:50 PM