CT to FL Day 8
Hampton, VA to Smithfield, VA

We departed from the anchorage this morning at 1000 with Smithfield, VA as our destination for day.
We arrived to Smithfield at 1215 and docked at Wayne and Judy McPhail's home dock on the Pagan River. Our position tonight is
N36°59.512', W076°37.451'
. We traveled today for 2 hours and 15 minutes covering 18.6 nautical miles averaging 8.3 knots


Posted at 12:45 PM


CT to FL Day 7
Solomons, MD to Hampton, VA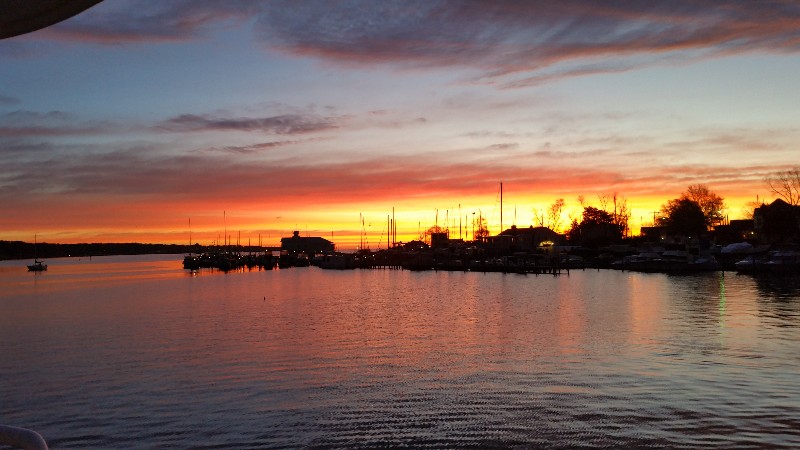 We departed Solomons Island, MD at 0640 this morning just before. The sky was absolutely breath taking as we headed out to the Chesapeake Bay. The sunrises of these early morning departures are priceless.
Again another beautiful day on the bay… SW winds 5 knots and less than 1 foot seas and the temperature made into the 60's… awesome day.
A couple of ships passed at a good distance away on the eastern side of the bay… we were cruising down the western side and only saw fishermen... no hassles with any of them today.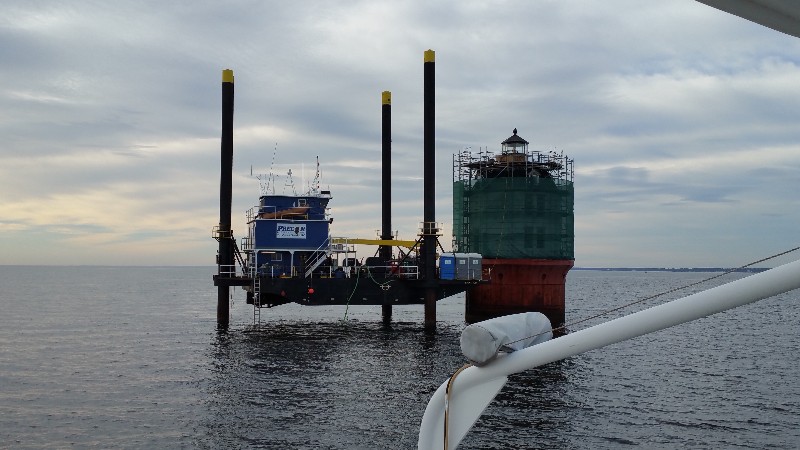 Mid-day we did pass an interesting restoration of Point No Point Lighthouse… work boat elevated above the water… pretty cool.
We arrived to Hampton, VA just before 1900 and pulled in beside Fort Monroe on Old Point Comfort and anchored fpr the night and we were secure on the hook at 1900. Our position tonight is
N37°00.547', W076°19.034'
. We traveled today for 12 hours and 20 minutes covering 86.5 nautical miles averaging 7.0 knots.


Posted at 6:31 PM


CT to FL Day 6
North Beach, MD to Solomons, MD

Before departing we fueled up SAILS at Herrington Harbour South. We had researched fuel costs and found them to be the least expensive diesel fuel on the east coast... $2.06 per gallon less 20 cents per gallon for a purchase of 300 gallons or more... that would not be a problem as SAILS was thirsty.
The marina fuel dock did not open until 0900 so this would be a late departure... typically between 60 and 90 minutes to fuel up. We took on 925 gallons and departed from the fuel dock at 1030.
This would be a short day leaving so late in the morning and we would also have current against us for a good part of the day. We decided to make our destination for the day Solomons Island, MD. The next feasible stop would of taken another 3-4 hours and we would of arrived well after dark... did not want to do that today.
The Chesapeake Bay was flat calm again today... tons of local fishermen out that we had to weave around like a slalom course... easier than pushing the point that we are bigger than they are and should not pull across our bow... they do not seem to understand that. We did pass one ship that was heading north and you could hear him blowing his horn for the fishermen to move... even with a gigantic ship the fishermen still seem to pull right across his bow... amazing!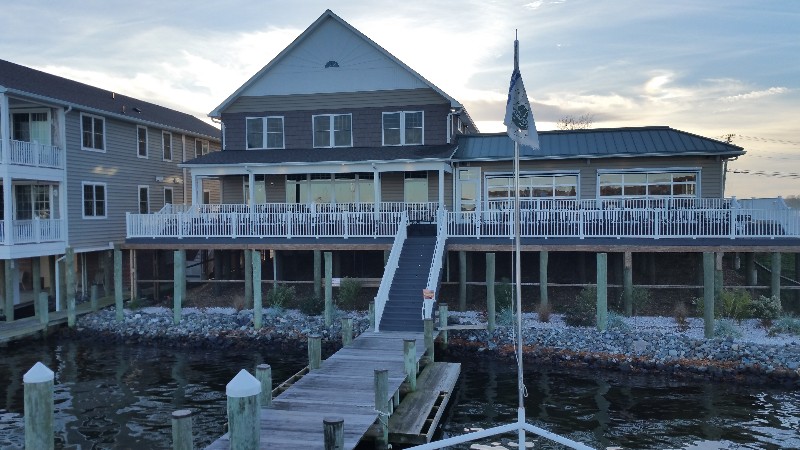 We arrived to our destination for night and docked at the Lighthouse Restaurant and Dock Bar at 1545. Our position tonight is
N38°19.234', W076°27.408'
. We traveled today for 5 hours covering 31 nautical miles averaging 6.2 knots.
Plan to have dinner here and celebrate my birthday from that was yesterday. We could not find anything open on my actual birthday with it being the same day as Thanksgiving this year.... so tonight is the night!


Posted at 3:07 PM