CT to FL Day 30
Cocoa, FL to Stuart, FL

We had a great dinner at Ryan's Village Pizza and brought enough home with us to eat pizza for the next 3 days. Susan was able to go by her favorite shop and buy her replacement bamboo sheets.
We had another boat join us at the dock about an hour after dark. A 42 foot Krogen. It was a light turquoise hull... I forget the name of the boat now. The people on board were very nice and they had a friend for Beecha to meet.
We hit the sack early not really tired from a long day but tired due to eating too much pizza....


We woke about 0600. Susan took Beecha for her morning walk and I prepared SAILS to depart. We departed at 0715 and heads south on the ICW destination planned as Fort Pierce.

We were lucky and had favorable current with us and arrived earlier than anticipated to Fort Pierce so a change in plans and on to Stuart.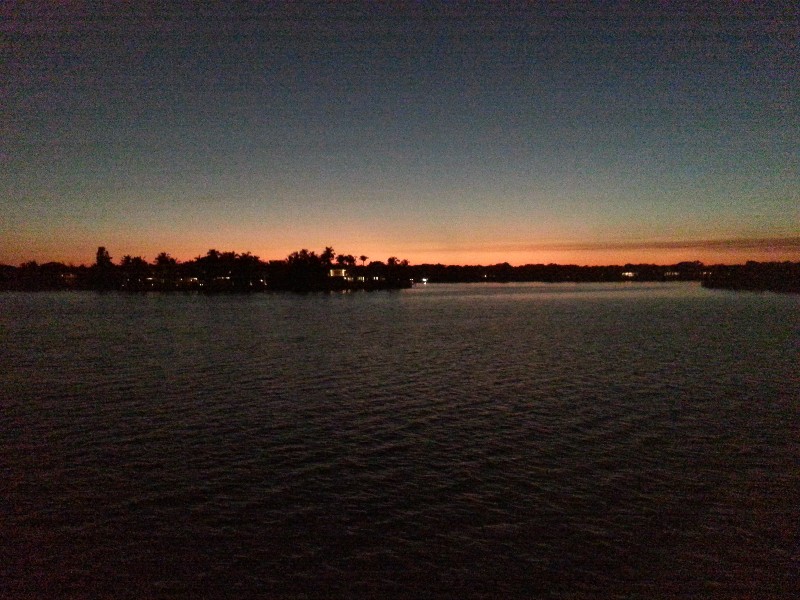 The sunset at 1730 and we had approximately 2 hours to go. A photo of the skyline an hour after sunset.

We arrived to the Stuart Town Docks in the dark at 1915. Our location for the night N27°12.135', W080°15.218'. We traveled today for 12 hours covering 84.2 nautical miles averaging 7.0 knots.


Posted at 6:43 PM


CT to FL Day 29
New Smyrna Beach, FL to Cocoa, FL

We spent a stupendous evening with Peter and Charlotte Behr in Cocoa at their home for dinner. Had surprise with Ron Barringer picking us up at the dock and joining us for a couple of cocktails. Sorry we missed seeing his wife Mary, but she was on grandchild duty... :)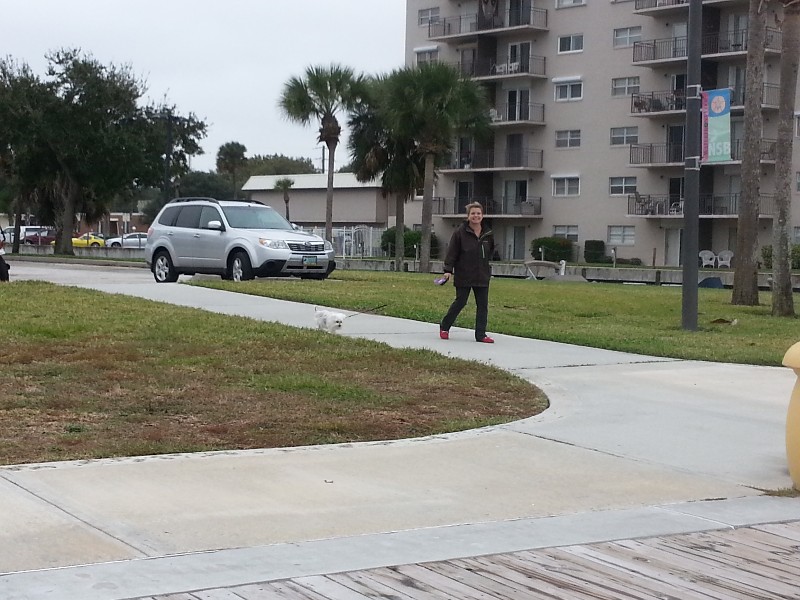 We departed at 0830 and had planned to cruise to Titusville today and stay at the Titusville Marina. We had won a free night's dockage and wanted to utilize it. The certificate had expired in May 2014 shortly after we had won it but we had called the marina in April explaining we were heading north and already past Titusville when we won the free night. They told us no problem that they would honor the certificate on our return trip south.
Well, that didn't happen... we called this morning and made a reservation for the night and told them we had a gift certificate for a free night. Not a problem we were told. An hour later our cell phone rings with the marina manager giving us the third degree about the gift certificate.... he was very confrontational and bottom line was they were not going to honor the free night gift certificate. Very Sad! we had never stayed here and were looking forward to checking it out. After the way the manager dealt with us we will most likely never stay at Titusville Marina.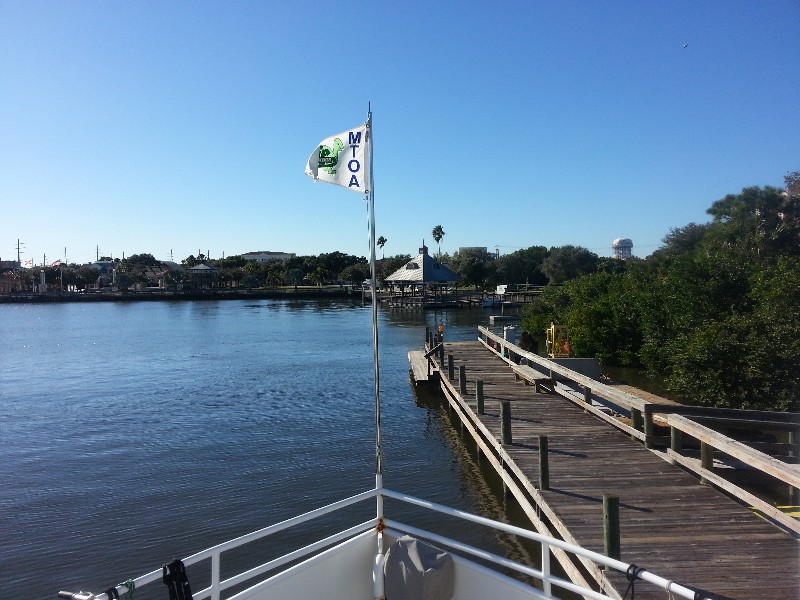 We then changed our plans and continued on to one of our favorite destinations.... Cocoa, FL. We arrived at were securely docked at town dock at 1445 at
N28°21.294', W080°43.324'
. We traveled today for 6.25 hours covering 45 nautical miles averaging 7.2 knots.


Posted at 2:00 PM


CT to FL Day 28
Palm Coast, FL to New Smyrna Beach, FL

Not having far to go today we made an attempt to sleep in and no alarms set. Didn't work and we were both wide awake at 0500. The weather was total crap outside. Raining and very windy. I go up and checked the wind gauge and it was reading 25 knots and gusting to 30 knots and we were in a protected basin. YUCKY DAY!
In spite of the weather we departed at 0900 bound for New Smyrna Beach. I had to roll SAILS off the dock against a piling and back out with north wind forcing against the dock. The winds did whip up the ICW a bit producing 2-3 waves in some areas but nothing worse. The biggest thing I saw was the wind was making the tide a couple of feet higher than normal and we had to request an opening for the Main Street and Memorial bridges in Daytona. Normally, we can drop the antennas and mast and slip under these but today there was no slipping under them.
Had some boat traffic today pass us heading south.... Two large 100 foot plus motor yachts one with a Miami hailing port and the other Fort Lauderdale.... One from Miami was a jerk and waked us big time as he passed... Fort Lauderdale boat was very courteous and slipped by without rocking us.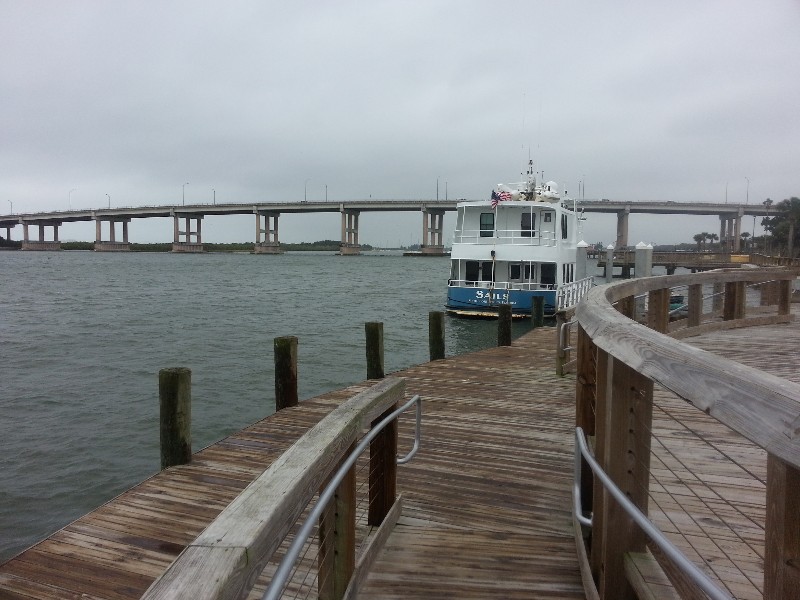 We arrived to our destination in New Smyrna Beach at 1445 at
N29°01.527', W080°55.154'
. We traveled today for 5.75 hours covering 40 nautical miles averaging 7.0 knots.


Posted at 3:32 PM