CT to FL Day 12
Great Bridge, VA to Coinjock, NC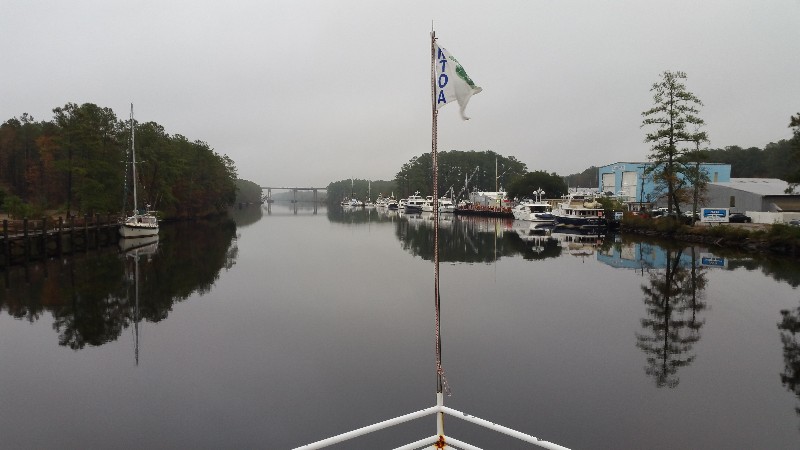 Not a real early day leaving at 0800. We had the Great Bridge Bridge directly in front of us that opens on the hour... 0800... and the next bridge is the Centerville Turnpike Bridge and it will not open between 0600 and 0830... we needed to arrive to it for the 0830 opening. Which we did without any issues.
The next bridge is always a killer... opens every 30 minutes on the hour and half hour but we just cannot make it from the Centerville Bridge to the North Landing Bridge in 30 minutes... so, we have to go very slow and arrive for the 0930 opening. So , we moved along at a snail's pace for an hour and arrived at the North Landing Bridge at 0930.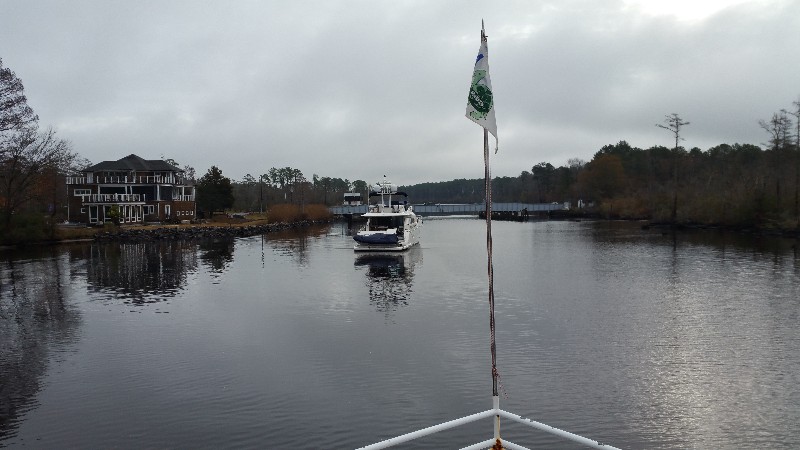 We did have one boat pass us at the North Landing Bridge... and we actually saw a couple of other boats today... but it was like a light switch being turned on for the VHF traffic we heard from other boats moving south... never saw any of them but we sure heard a lot of them.
Today we would either go a long day running a couple of hours after sunset to make Alligator River or stop early and make the longer trip tomorrow to the Belhaven area. We opted for the shorter day today and stopped at Coinjock Marina, in Coinjock, NC.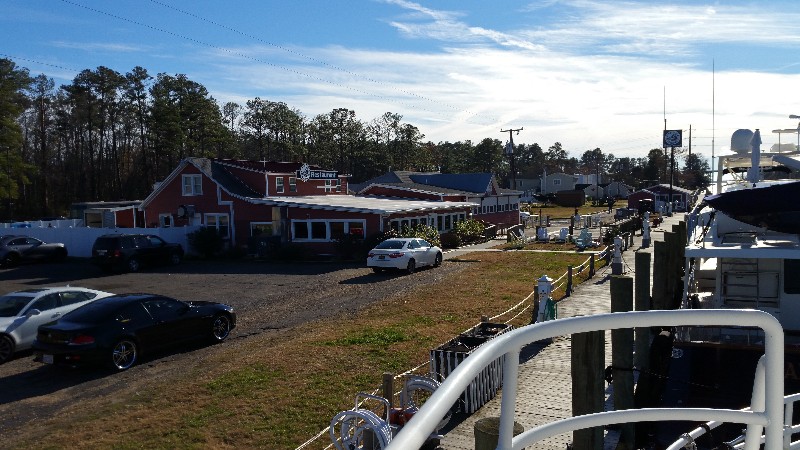 We arrived to Coinjock and were securely docked at 1330. Our location for the night
N36°20.971', W075°56.898'
. We traveled today for 5 hours and 30 minutes covering 66.8 nautical miles averaging 5.8 knots.


Posted at 1:10 PM


CT to FL Day 11
Smithfield, VA to Great Bridge, VA

W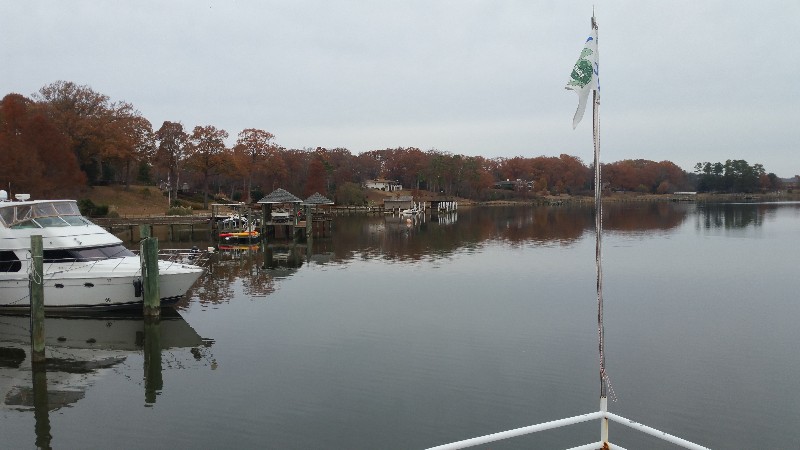 e had a great layover in Smithfield with Wayne and Judy McPhail... sadly, we found out that Wayne and Judy are selling their beautiful home on the Pagan River and moving to a new home in Hampton, VA... this will most likely be our last visit to Smithfield. Their new home is on the water and we will still be able to stop and see the McPhails... but will miss Smithfiled.
We departed as planned today from Smithfield at 1200 and headed out the Pagan River to the James River and finally entering the AICW at the Naval docks just north of Norfolk. Since we left on a rising tide we had the current against us the entire trip today... but never got below 6 knots.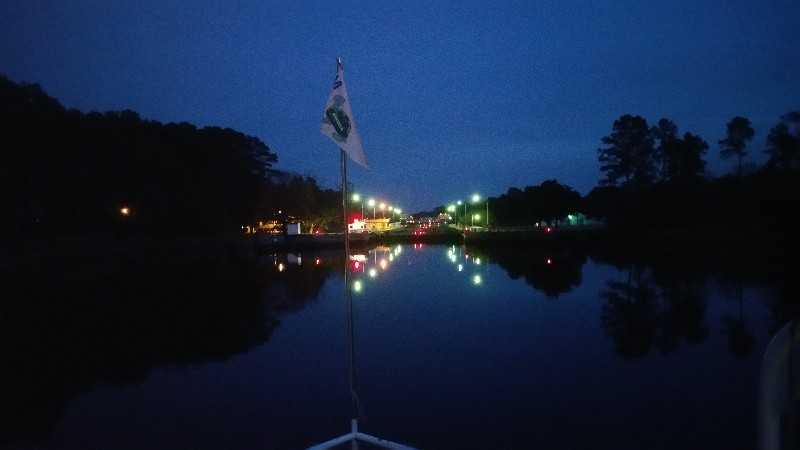 We arrived to Great Bridge lock at 1710 just after sunset and entered the lock at 1720... 15 minutes in the lock and then a short distance to the bulkhead just before the Great Bridge Bridge. This is where we docked for the night... secure at 1745....
N36°43.285', W076°14.506'
. We traveled today for 5 hours and 45 minutes covering 32.4 nautical miles averaging 5.9 knots.


Posted at 5:13 PM


CT to FL Day 10
Layover Smithfield, VA

Staying in Smithfield another day to complete the installation of the new inverter/charger and catch up on some design work that came in. Plan to depart on Sunday after noon just before high tide.


Posted at 8:51 AM