FL to CT Day 24
Carolina Beach, NC to Swansboro, NC

We left Carolina Beach Mooring Field at 0715 and headed back to the ICW… destination today Swansboro, NC.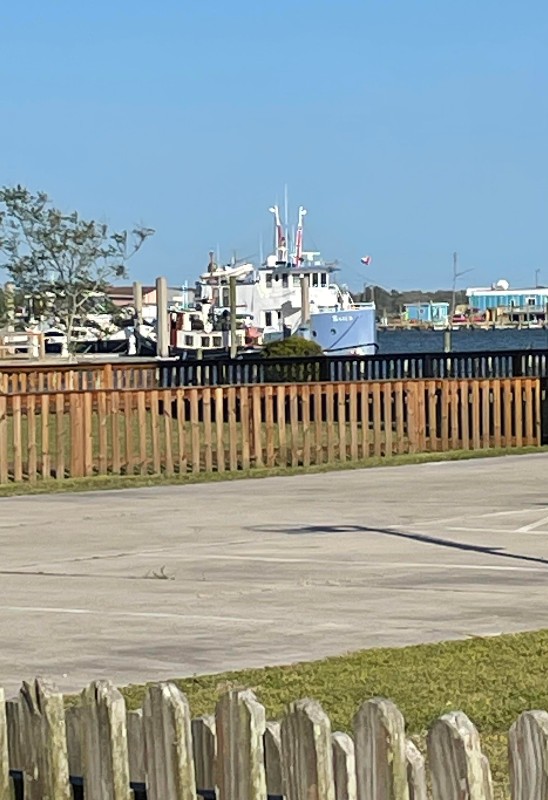 Nothing out of the ordinary to report today… bright and sunny all day with a cool light wind all morning… afternoon the winds picked up gusting to 20 knots.
We arrived at Swansboro, NC Church St Docks at approximately 1600. We were secured to the dock with power connected at 1615… Our position for the night is
N34°41.155', W077°07.162'
. We traveled today for 8.75 hours covering 59.7 nautical miles averaging 6.6 knots.


Posted at 4:35 PM


FL to CT Day 23
Murrell's Inlet, SC to Carolina Beach, NC

We had a great time visiting with Sharon and Mitch Lozinski while we were at Waca Wache Marina... great time catching up with them... worked out so well that we are planning to do it again this fall when we return south...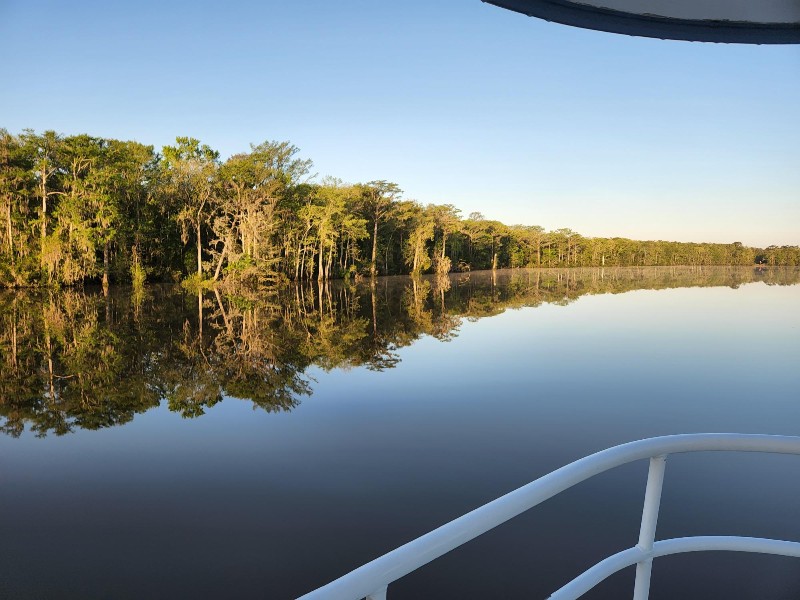 We left Waca Wache at 0730 and headed north on the Waccamaw River... first stop will be Bucksport Marina to replenish our stock of Bucksport Sausage... I love it... Susan thinks it tastes like dirt...

0830 we stopped at Bucksport Marina... 15 minutes we were back underway with a nice boost of current on our stern... pushing over 8 knots... we kept this push all the to Shallot Inlet... not 8 knots the whole time but a very favorable current...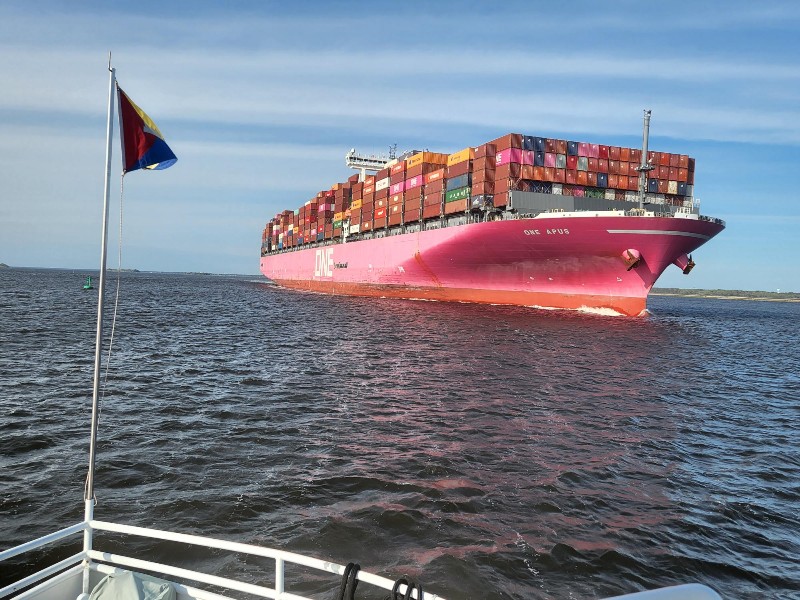 then we played the yo-yo game from inlet to inlet... back and forth between 5.5 and 7.0 knots... the end of the day as we approached the Cape Fear River we got our big boost back... 8 knots plus up the Cape Fear and almost 10 knots when we went through Snow's Cut toward Carolina Beach.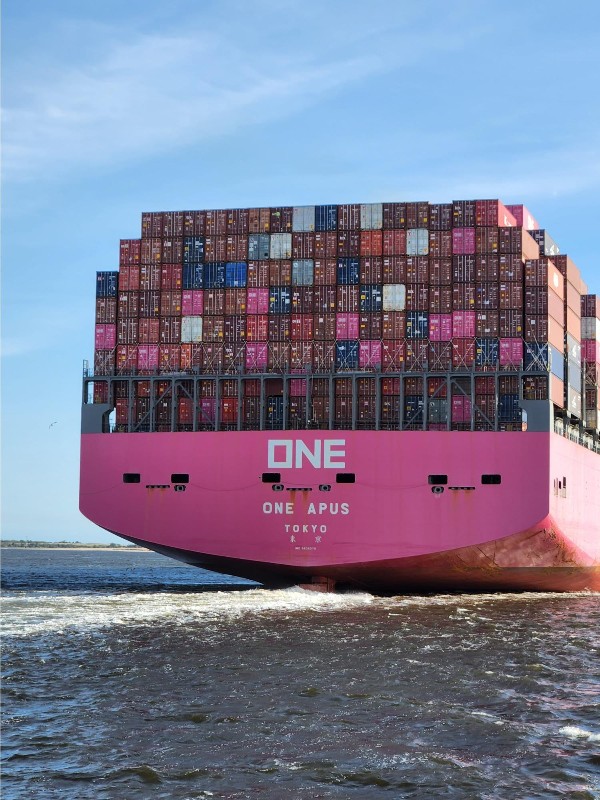 Met a gigantic container ship as we went up the Cape Fear... 20 containers across the beam... did not count how many bow to stern... really BIG one.

We came to our typical stop Carolina Beach State Park Marina... no room both t-head docks where we could dock were occupied... that's why we ended up going through Snow's Cut... We did a quick check on Dockwa and found that there were mooring balls available in Carolina Beach... we reserved one via Dockwa...hate this app but sometimes you must use it...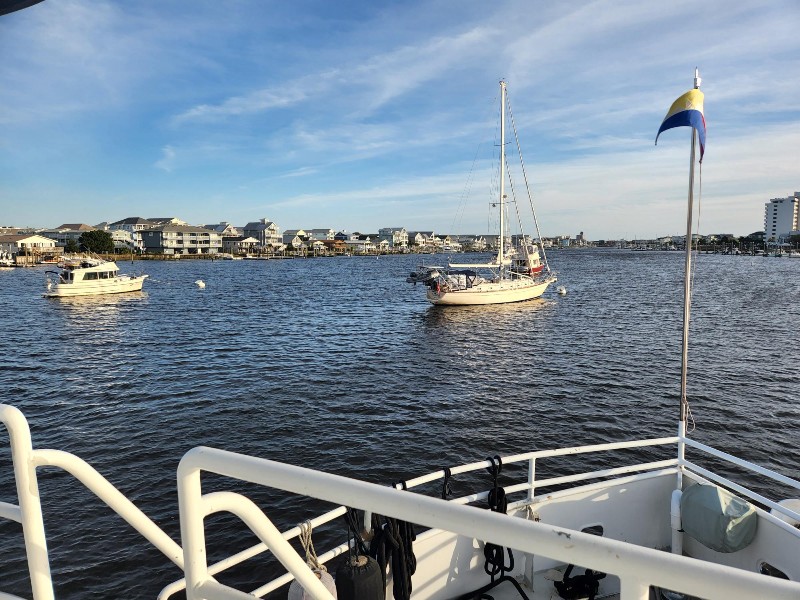 We were secure on a mooring ball at 1830... Our position for the weekend is N34°02.872', W077°53.370'. We traveled today for 11 hours covering 68.63 nautical miles averaging 6.24 knots.



Posted at 7:44 PM


FL to CT Day 22
Layover Murrell's Inlet, SC

Said our goodbyes this morning... had a great visit with Sharon and Mitch Lozinski.

Do a little maintenance on SAILS this afternoon and we get back underway to CT on Monday morning.


Posted at 1:38 PM