CT to FL Day 40
Mosquito Lagoon to Cocoa, FL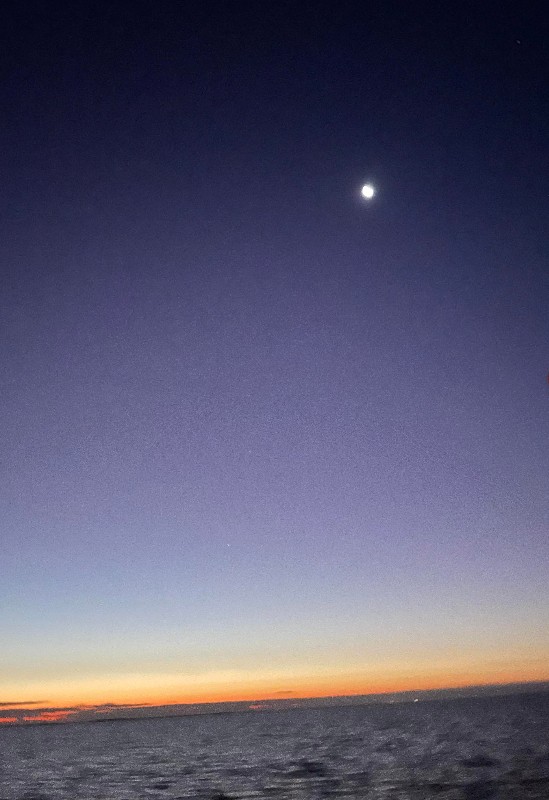 After a very peaceful night at anchor we awoke very early at 0530... still very dark... moon was visible in the sky above the skyline where the sun had started to brighten the horizon... quite beautiful. We took our time preparing to leave finally getting away at 0700 and heading back to ICW.
We had one other boat anchor close to us and I could see a sailboat that had anchored maybe 2 miles south of us... other than those two boats Mosquito Lagoon was empty... still had alight breeze from the south.
Our destination for today planned as Cocoa, FL... where will get to eat at one of our favorite pizza restaurants... Ryan's Pizza... it was one of our regular stops heading north and south every year... this will be the first time we have been in 4 years... looking forward to it.
For a Wednesday the small boat traffic was insane... we figured it had to be because it's the week between Christmas and New Years... a lot of pontoon boats...


We arrived to Cocoa at approximately 1145 and there was space on the Cocoa City Docks... the docks we were used to were gone and brand new floating docks were here now... much longer than the previous fixed docks... one of the hurricanes had destroyed the old docks... the new ones are VERY NICE INDEED!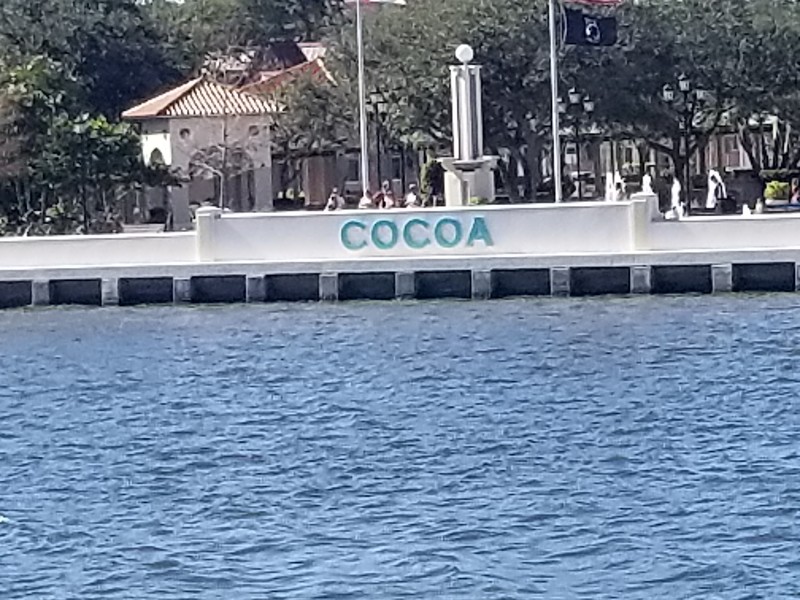 We were secure to the docks at 1200... our position for the night
N28°21.293', W080°43.339'. We traveled today for 5 hours covering 32 nautical miles averaging 6.4 knots.

Looking a the Google Maps link displayed when you click on our coordinates the new docks are not shown... looks like a barge of some sort instead of docks... but that's where we are...


Posted at 1:59 PM


CT to FL Day 39
Palm Coast, FL to Mosquito Lagoon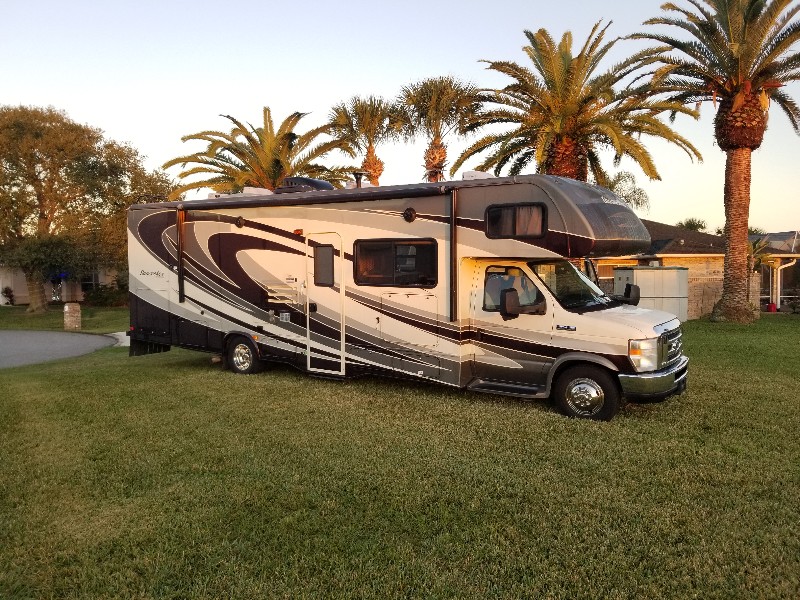 After returning from our RV adventure to Fort Myers for Christmas we spent yesterday regrouping and preparing to leave today.
We left the dock this morning just before sunrise at 0700.. tide was dropping with high tide was at 0534... no depth reading at the dock but once 100 feet or so away from the dock we started seeing 7 to 8 feet. The canal heading back to the ICW had a few shallow spots where the depth sounder stopped working... we made it to the ICW with no bumps.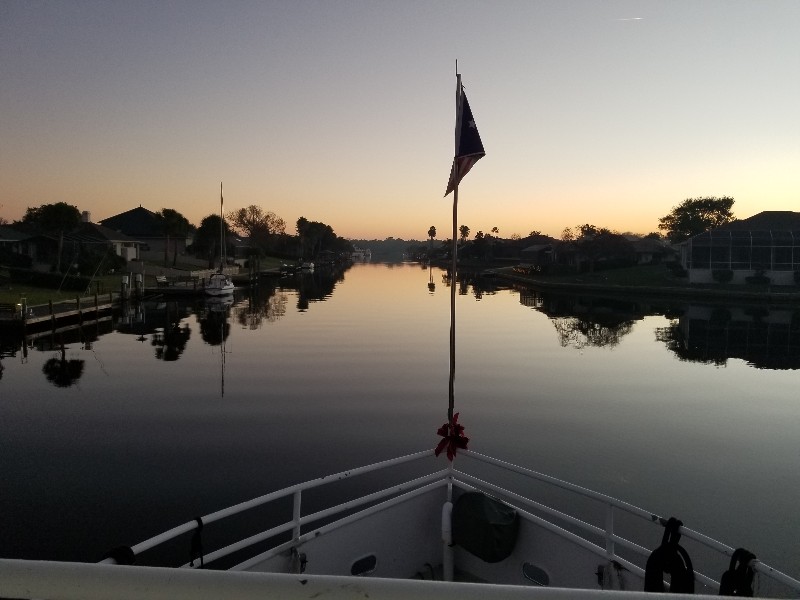 Plans today were to go to New Smyrna and dock at one of the city docks arriving around 1400... however, we found ourselves running 7.6 to 8.2 knots most of the day... a very favorable current... only slowing down once we reached New Smyrna where we lost our boost in speed.
We arrived to the City Docks well before 1400 and also found them both filled with boats... no space for us to dock... it was early so we continued on deciding on anchoring around 1400. We had to run a little longer to find a decent anchorage stopping at 1445 between daymark 19 and 20 in Mosquito Lagoon... Active Captain anchorage named Mosquito Lagooon 1 at
N28°49.827', W080°48.169'
. We traveled today for 7.75 hours covering 52.66 nautical miles averaging 6.8 knots.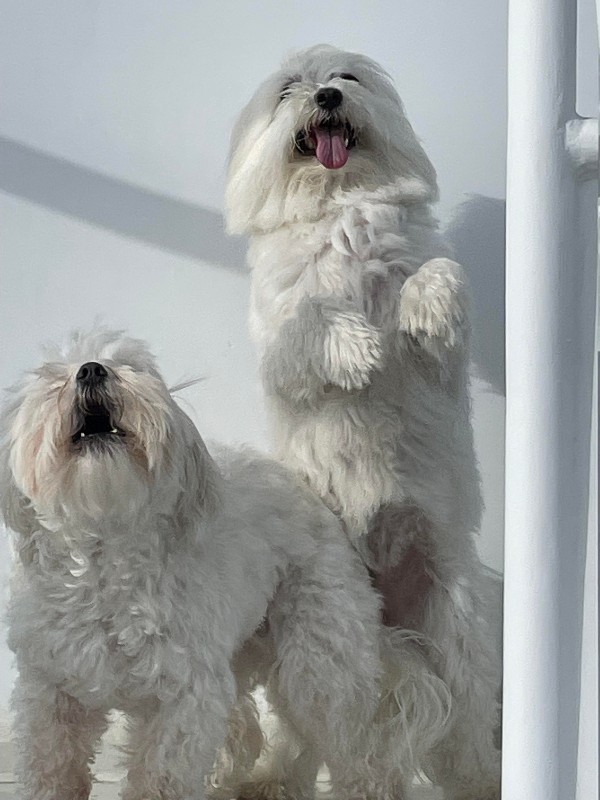 The anchorage is really out in the middle of nowhere... the sky tonight should be spectacular as long as there are no clouds.
Lily and Herman were very happy to be anchored...


Posted at 3:41 PM


CT to FL Day 33 thru Day 38
Layover Palm Coast, FL

Layover in Palm Coast while we rented and drove an RV to Fort Myers for Christmas with Family


Posted at 3:22 PM